New Asian Games Dates Confirmed for 2023
---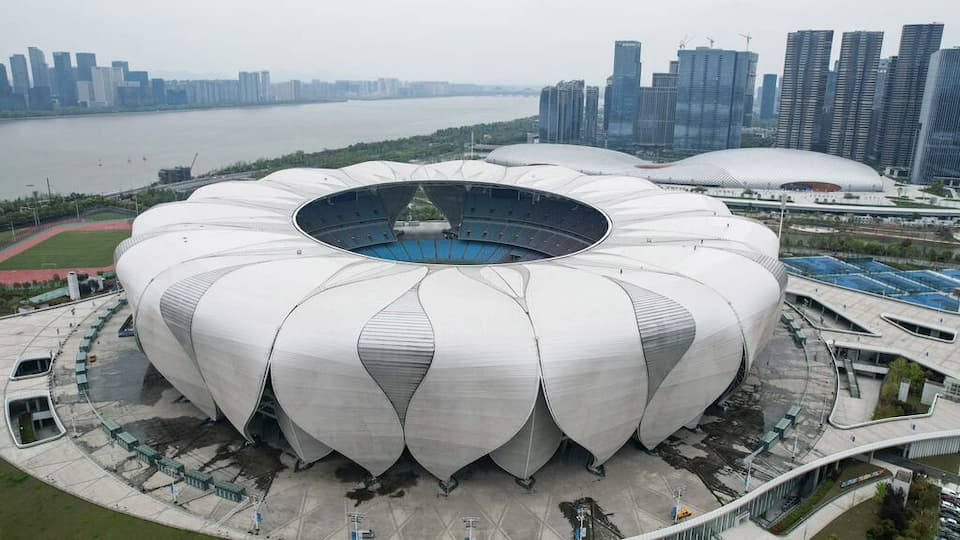 The Hangzhou 2022 Asian Games, which were due to be hosted in 2022 but were postponed due to COVID-19, have confirmed the event will now take place from 23rd September to 8th October 2023 in Hangzhou.
The 19th edition of the multi-sport Games, which is second in size only to the Summer Olympics and can attract over 10,000 athletes from the region. The event also features rugby sevens which have been played at the Asian Games since 1998.
Asian Games 2023 Dates
The new dates of the Asia Games mean it will overlap with the Rugby World Cup 2023 which runs from September 8, 2023 –  October 28, 2023
However, an announcement from the Olympic Council of Asia (OCA) said this week "The task force over the last two months held various discussions with the Chinese Olympic Committee, Hangzhou Asian Games Organising Committee and other stakeholders to find a window for the Games which did not conflict with other major international sporting events."
The Games will still take place in Hangzhou, the capital of Zhejiang province, which is located 175 kilometres southwest of Shanghai.
The Asian Games host nations for the events in 2030 and 2034 were previously confirmed as Doha, Qatar and Riyadh, Saudi Arabia respectively.
The World University Games, scheduled to begin in June 2022 in Chengdu (and already delayed from 2021), have been postponed until 2023.
Upcoming Asian Games
2023 (Postponed from 2022): Hangzhou, China (23rd September to 8th October) 2023
2026: Aichi-Nagoya, Japan (19 September – 4 October)
2030: Doha, Qatar
2034: Riyadh, Saudi Arabia
Rugby Events 2023
---
Trending Now