Hong Kong Valley RFC Announce Club Leadership Changes
Posted On December 1, 2021
---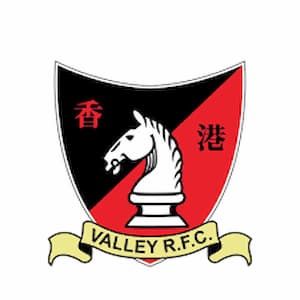 Hong Kong Valley RFC are one of the leading clubs in HK and have recently announced changes at the top of the club hierarchy, with long-standing Chief Operations Officer Grant Beuzeval moving to New Zealand.
Club Chairman Trey Deaver announced that Bella Milo is the new club General Manager and Sam Hocking is interim COO. Bella is a well-known rugby player and coach in Hong Kong, and is a current player of the Valley RFC Women's Premiership team.
Dreaver said of Beuzeval's contribution to the club over the years: "I would like to give one last "thank you" to Grant. Although he left Hong Kong back in September, he has still been working behind the scenes, ensuring the club continues to operate. We all appreciate his hard work and efforts to continually make this club the best in Hong Kong!"
On the appointment of Bella Milo to GM of the club, Dreaver added: "It is our pleasure to introduce our new General Manager, Bella Milo. Many of you may know Bella as the Coach of the Women's Premiership Team but she is also a current Samoan International player and has served as an HK National Team coach.
She has been an instrumental part in creating a highly successful, diverse and inclusive women's rugby program and culture at Valley. Her expertise in coaching and managing all age groups will allow Valley to focus on new areas in addition to helping support all three sections and members."
Bella is an experienced personal trainer and previously worked with the Hong Kong Rugby union as a strength and conditioning performance coach, Hong Kong Women's Strength and Conditioning and Assistant coach at the 2017 Women's World Cup.
In addition, she has represented NZ under 21s at Youth World Cup (2005) and is a 2-time Manusina Samoa World Cup player at 2006 Canada, and 2016 in France. Milo relocated to Hong Kong after representing Samoa at RWC 2014 and last played for Samoa against Fiji in November 2019, but she remains available for selection. She discussed her RWC 2021 ambitions with World Rugby.
Interim COO, Sam Hocking has been with HK Valley for a short time, and Dreaver said, "he has a breadth of knowledge and experience as an HK National team coach and also while he coached and managed at Tigers. Sam is helping us ensure as smooth a transition as possible while we still continue to work on finalizing our long-term COO candidate."
Asian Rugby News
---
Trending Now