HSBC Cape Town Sevens 2022 Pools
Posted On December 7, 2022
---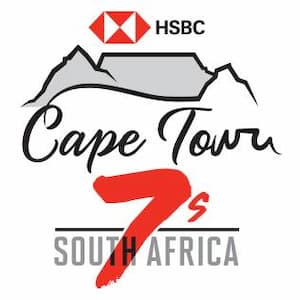 Following on from the HSBC World Sevens Series in Dubai, the pools have been drawn for the HSBC Cape Town Sevens which takes place from 9-11 December 2022.
With Paris 2024 Olympic qualification a key motivation in this series as well as the revamped relation and Challenger promotion pathways coming into effect, every event is hotly contested this season.
The Cape Town Stadium, which only recently hosted the RWC Sevens 2022, will be the battleground for the top 16 men's and 12 women's servers teams this coming weekend and the pools were drawn following the conclusion of the Emirates Dubai 7s 2022.
HSBC Cape Town Sevens 2022 Pools Men
There are some fiercely contested groups again with SA pitted against France and Fiji in Pool A, while Japan finds themselves in a tough pool with Dubai silver medalists Ireland, Samoa, and Uruguay in Pool B at the Cape Town Sevens 2022.
South Africa men's captain Siviwe Soyizwapi said: "We did not do well at the World Cup Sevens, so have this opportunity to fix that so soon after. We owe our supporters a good showing and will have to be at our very best if we want to do that. The standard of the World Series is so high at the moment and every game against any team can go either way. I think it is great for the spectators and the thousands of people expected this weekend will have some very exciting matches to watch."
NZ, Kenya, Argentina and Spain will battle it out in Pool C, while Pool D features USA, GB, and invitational team Uganda as well as Series joint leaders and defending champions Australia.
Japan currently lie in the 15th spot and are in danger of relegation at this early start to the season.
Pool A
Pool B
Ireland
Samoa
Uruguay
Japan
Pool C
New Zealand
Argentina
Kenya
Spain
Pool D
USA
Australia
Great Britain
Uganda
HSBC Cape Town Sevens 2022 Pools Women
This is only the second women's event of the HSBC World Sevens Series 2022-2023 and the hosts are the invitational team in Cape Town. South Africa had sent a Women's Development team to play in the International Invitational Women's division this past weekend in Dubai where they lost the final to Australia A.
The SA team find themselves up against hot favourites Australia, Ireland, and Spain in Pool A, while NZ, Fiji, GB, and Brazil play in Pool B.
South Africa women's captain Nadine Roos said: "We want to be where they are now and to get there, these are the challenges we need to conquer. This weekend will give us a sober look at where we are in that regard, but knowing we will have the support of thousands in the stands, will no doubt be a huge boost to our effort."
Japan Sakura 7s are 10th on the Series log and will look to create distance between themselves and Brazil who lie bottom. The team is grouped in Pool C with USA, France, and Canada.
Pool A
Australia
Ireland
Spain
South Africa
Pool B
New Zealand
Fiji
GB
Brazil
Pool C
Rugby Sevens News
---
Trending Now