Japan Rugby League One 2022-2023: JRLO Round 10 Preview
---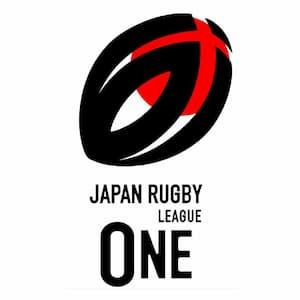 JRLO Division 1 – Round 10
Friday 3rd March 2023
All times shown are Japan Time (JT)
Yokohama Canon Eagles vs Shizuoka Blue Revs – Prince Chichibu Memorial Stadium, Tokyo, 7pm
A mid-table clash sees a rare Friday night fixture this JRLO season with fourth-placed Yokohama Canon Eagles hoping to extend the gap between themselves and the chasing pack which includes Shizuoka Blue Revs.
The Yokohama Canon Eagles will also look to close the gap on the top three, and already had half an eye on this match last weekend when they withdraw star halves, flyhalf Yu Tamura and halfback Faf de Klerk, with more than 20 minutes remaining in last weekend's win over 14-man Toyota Verblitz.
Blue Revs will feel like their performance against their last match versus Tokyo Suntory Sungoliath deserved more but the Blue Revs' level of competitiveness against the league's best makes them a potential banana skin for both the Eagles, but also the Spears whom they face on Match Day 11
Given the Blue Revs have run them close in each of their last two meetings should ensure the Eagles don't get too
far ahead of themselves in this match.
Saturday 4th March 2023
NEC Green Rockets Tokatsu vs Ricoh Black Rams Tokyo – Kashiwanoha Park Stadium, Chiba, 12pm
The NEC Green Rockets Tokatsu play Ricoh Black Rams Tokyo with he home side coming off only their second win of the season in the same week their Director of Rugby, Michael Cheika left.
With the Division 1 mid-table congestion, Ricoh could jump as high as sixth with a bonus point win if other results fall their way. Former England backrow Nathan Hughes has increased his influence on the team's performance,  while the goalkicking of the former Queensland Reds fullback Matt McGahan has also proved to be an asset.
Toshiba Brave Lupus Tokyo vs Kobelco Kobe Steelers – Prince Chichibu Memorial Stadium, Tokyo, 12pm
A push for the championship playoffs should be what's at stake at the spiritual home of Japanese rugby, with the loser almost certainly done as far as the top four is concerned,
Toshiba Brave Lupus Tokyo have shown plenty of capability at various stages throughout the campaign, threatening to build on their semi-final qualification in 2022, but the past three weeks have cast some serious doubt about their challenge. Even though they have no issues scoring points, they are leaking them by the bucketload too.
Brave Lupus coach Todd Blackadder said "We've put pressure on ourselves, especially in the early stages of games,"  The inaccuracy in the lineout as well as an inability to get out of their own half, will be the main 'work ons'.
Kobe have twin wins from the last three but the loss of All Black Ngani Laumape to injury has been a big hit. Last week flyhalf Seungsin Li was forced off with a head knock 26 minutes into the game against the Wild Knights and the fifth-highest point-scorer in the league won't be in action this weekend.
Saitama Panasonic Wild Knights vs Kubota Spears Funabashi Tokyo Bay – Kumagaya Sports and Culture Park Rugby Field, Saitama, 3pm
Kubota Spears will be aiming to end one of the greatest unbeaten runs in professional club rugby – No team has beaten Saitama Panasonic Wild Knights since the 2019 semi-finals and are unbeaten in 42 matches!
The visitors on Saturday have been a statistic in three of those including last year's semi-final and this game has been marked out on the calendar for a while. Following last weekend's 46-27 win over Toshiba Brave Lupus Tokyo, Wallaby flyhalf Bernard Foley said "From the time the match schedule came out, I had the match against Saitama Wild Knights in my mind….They are a team with excellent defense so we will try to win by [the] contact first. If you can't win at the gain line, there will be pressure."
Saitama coach Robbie Deans said "Our players will have a lot of fun working on that [playing Kubota] challenge. It's like being tested every week. I think we will be very focused on this game; it will be a good match. Hopefully, the stadium will be full."
International stars Marika Koroibete and Lood de Jager return for the Wild Knights to face their biggest challenger. The Wallaby winger was on paternity leave last weekend for the birth of his fourth child, a son, while the Springbok second row was given a rest.
Other key contests on Saturday include Japanese captain Atsushi Sakate going up against Springbok hooker Malcolm Marx, Koroibete facing whizz kid Haruto Kida, and Wallaby Bernard Foley is up against Brave Blossoms' counterpart Takuya Yamasawa, while the coaching rivalry between Kiwi Robbie Deans and his South African counterpart Frans Ludeke is just as enticing.
Kubota has scored 86 points and 11 tries more than their rivals, but the defending champions also boast the league's most frugal defence, having conceded just 109 points in nine matches, 97 less than Kubota.
The loser of this top-of-the-table clash could drop to third, and place at risk a hope of securing a home semi-final.
Sunday 5th March 2023
Hanazono Kintetsu Liners vs Mitsubishi Heavy Industries Sangamirha Dyanaboars – Higashiosaka City Hanazono Rugby Stadium, Osaka, 12pm
Last year's Division Two champions Kintetsu Liners take on the team they beat for the title as Mitsubishi Heavy IndustriesSagamihara Dynaboars head to Osaka.
Kintetsu have struggled to adapt to life in Division One, not helped by the unavailability of last season's Division Two Player of the Year, Quade Cooper.
While the Dynaboars made an impressive start with just one loss in their opening 5 fixtures this campaign. Since they have a four-match losing streak and have leaked 220 points, at an average of 38 per game, across the last five Match Days.
If Kintetsu especially loses, they could struggle the remainder of the season and the star-studded Urayasu D-Rocks most likely will win the Second Division and face them in a two-legged promotion/relegation playoffs.
Toyota Verblitz vs Tokyo Suntory Sungoliath – Prince Chichibu Memorial Stadium, Tokyo, 2.30pm
The star-laden Toyota Verblitz have struggled, winning just three from nine, and Brave Blossoms backrower Kazuki Himeno said "This [Toyota's league position] is the accumulation of small things, and we have to work on the details. We have to paint the same picture as a team, and if you look at our rugby now, we haven't been able to do that."
Tokyo Suntory Sungoliath, who will go second should they win with a bonus point on Sunday are unbeaten in eight matches since their opening-day loss to Kubota. They might be second in the league for tries scored (behind Kubota), and also second for the least number of points conceded (behind Panasonic), but Sungoliath are happy to fly under the radar for once, leaving the limelight to the Wild Knights and Spears.
JRLO Round 10 – Division 2
Saturday March 3 – SHIMUZU CORPORATION KOTO BLUES SHARKS v URAYASU D-ROCKS at Tokyo
Sunday March 4 – KAMAISHI SEAWAVES RFC v TOYOTA INDUSTRIES SHUTTLES AICHI at Iwate
Urayasu D-Rocks will be looking to continue to dominate Division Two when they travel to Shimizu Corporation Koto Blue Sharks on Saturday.
Due to the ongoing withdrawal of Hino Red Dolphins, the hosts picked up two wins by default but have not played for over a month. The Blue Sharks will face a tall order trying to stop the Division's runaway leaders.
Meanwhile, bottom-of-the-table Kamaishi Seawaves will try to aim for an upset when they welcome Toyota Industries Shuttles Aichi to Iwate's Reconstruction Stadium. Last time out, the Seawaves lost 64-14.
JRLO Round 10 – Division 3
Saturday March 3
CHUGOKU ELECTRI POWER RED REGULIONS v KYUSHU ELECTRIC POWER KYUDEN VOLTEX at Hiroshima
MAZDA SKYACTIVS HIROSHIMA v NTT DOCOMO RED HURRICANES at Hiroshima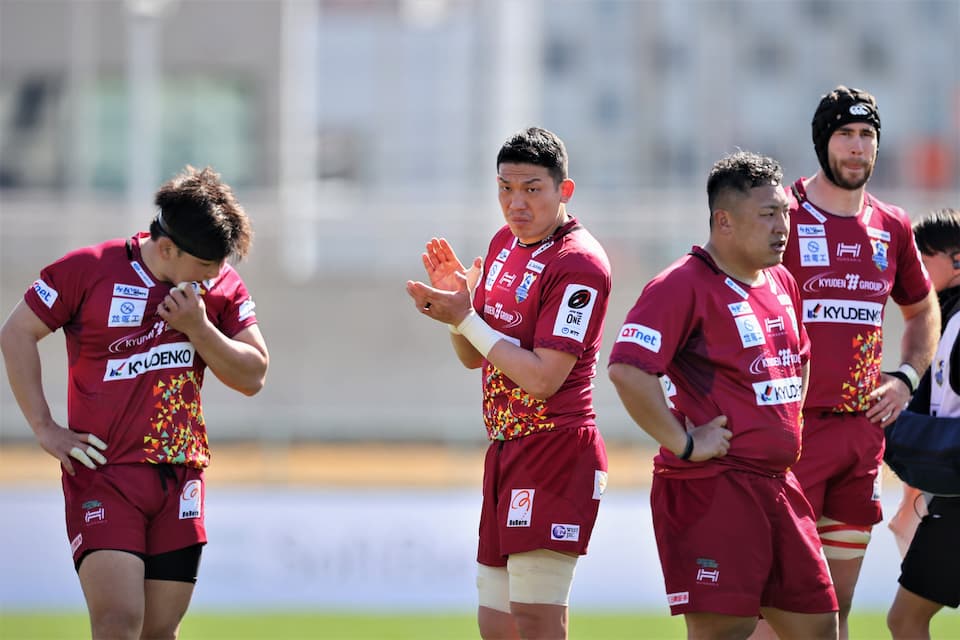 Mazda Skactivs Hiroshima caused an upset with their 38-5 win two weeks ago to register their first win of the season against Kurita Water Gush Akishima, and Mazda Skactivs Hiroshima will hope for more of the same when they host Division Three leaders NTT Docomo Red Hurricanes at Fukuyama Expressway Rose Stadium.
The Red Hurricanes claimed last weekend's top-of-the-table win over Kyushu Electric Power Kyuden Voltex but won't head into the weekend taking a result for granted.
The Voltex visit Chugoku Electric Power Red Regulions, at the city's Balcom BMW Rugby Stadium, with the visitors  having won the previous clash between the two 32-0. The Regulions not having played for three weeks, so the visitors will be backing themselves to claim the double.
Japanese Rugby News 2022-2023
---
Trending Now