JC Le Roux Joins Rugby World Cup Sevens as Official Supplier
Posted On February 3, 2022
---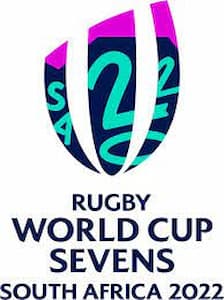 World Rugby has announced that JC Le Roux joins Rugby World Cup Sevens 2022 as an Official Supplier. The tournament will be staged in Cape Town, South Africa, from 9-11 September 2022.
The partnership means that the popular South African beverage will be available from concessions and throughout hospitality areas at the Cape Town Stadium.
World Rugby Chief Executive, Alan Gilpin, said: "As the momentum for Rugby World Cup Sevens 2022 continues to build, we are delighted to welcome JC Le Roux to the commercial family for the pinnacle event in rugby sevens."
JC Le Roux Joins Rugby World Cup Sevens
Distell Marketing Director Southern Africa Natasha Maharaj, added: "As a brand when a bottle of JC pops, we want people to feel optimistic, happy and uplifted, enjoying good times, connecting with friends and meeting new people. Which is a perfect match for all the celebrations on the field and off, it gives us great pride to join the commercial family of such a prestigious event that will inspire so many not only here in South Africa but across the globe".
World Rugby also recently announced Klipdrift as the Official Sponsor of the Rugby World Cup Sevens. Kingsley Beverages are the Official Hydration Sponsor of Rugby World Cup Sevens 2022.
Distell Managing Director Southern Africa Wim Buhrmann, said: "JC Le Roux as South Africa's biggest sparkling wine brand, is synonymous with celebrating success and what better way to celebrate all the memorable moments of the Rugby World Cup Sevens 2022, on and off the field, than with South Africa's favourite sparkling wine. We look forward to working with World Rugby and SA Rugby on the exciting journey to Rugby World Cup Sevens 2022."
Rugby Sevens News
---
Trending Now