Jonathan Webb Confirmed as World Rugby EXCO Member
---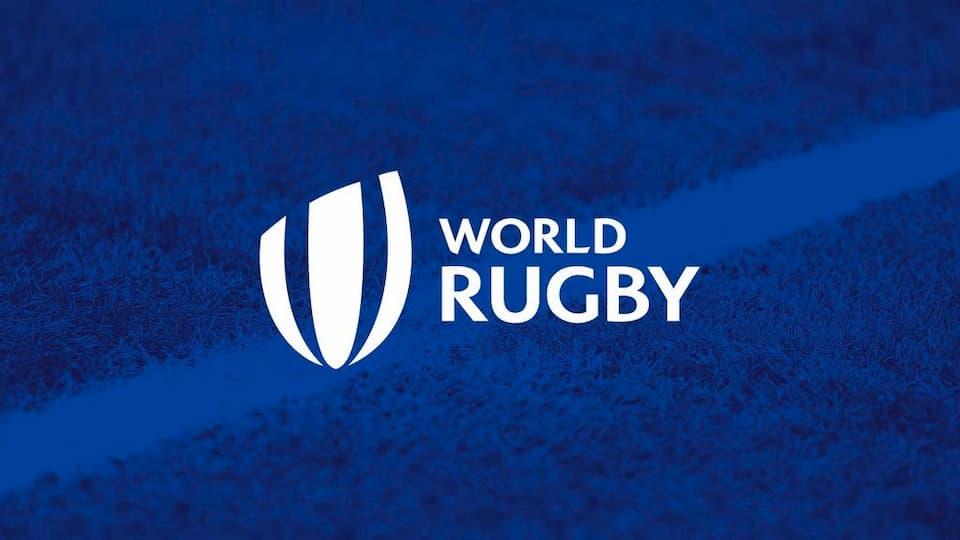 The World Rugby Council has elected Jonathan Webb to the Executive Committee it was announced on May 12th, 2021, beating out the two female candidates and maintaining eleven out of the 12 EXCO positions are held by men.
Three members of the World Rugby Council, which comprises of 51 regional association and national member union representatives from across the global game, stood for election – Cristina Flores (Rugby Americas North), Ada Milby (Asia Rugby) and Dr Jonathan Webb (RFU).
Jonathan Webb, is a former England player, and received 29 of the 50 votes and will serve on the committee for the remainder of the current four-year term through to 2024.
Webb said: "I am honoured to be elected to the Executive Committee and look forward to contributing alongside my committee colleagues, particularly in the priority area of player welfare, at what is an important time for the game. I would like to thank the Council for their support and also acknowledge Ada and Cristina, who were excellent candidates."
Ada Milby Loses Out – Reactions from Asia
Asia Rugby candidate Ada Milby achieved 17 votes out of a total of 51 and came second in the elections. We wrote about her nomination and ambitions here.
Ada Milby said via her Twitter in response "Wasn't the outcome I was hoping for today, but this isn't the end – it's just part of the journey. I will continue to provide leadership input through my roles on WR Council, Asia Rugby, and Philippine Rugby."
Milby added "Thank you to those who supported me & a special thank you to Asia Rugby and South Africa Rugby who nominated and seconded me respectively. The transformation driven at the SARU AGM yesterday is a shining example of commitment to diversity."
The SARU reference is that on the same day of the election results, South African Rugby accepted two constitutional amendments to increase gender diversity. This means that the General Council meetings must include at least one female representative and ensured female representation on the Executive Council (Exco) of SA Rugby.
The Asia Rugby President, Qais Al-Dhalai, said: "Asia Rugby candidate Ada Milby for World Rugby Executive Committee election achieved 17 votes out of total 51 being ranked 2nd. Raise your head high until next time! The rugby global fraternity believes in gender inclusion & equality. Thanks to regions/unions for the support"
ScrumQueens, which focuses specifically on women in rugby, reacted with one of a number of disappointed to World Rugby's inability to diversify. "It is incredibly disappointing that for the next 3 years the most important committee in global rugby has 11 men & just 1 woman. But World Rugby has committed today for ALL of its committees to have 40% female representation by 2024 so big changes *are*coming"."
They had earlier sent a Tweet saying:
"That this group doesn't reflect the global game (28% women) or society is obvious, so despite other areas of real progress, & further likely, it is hugely frustrating to see such poor gender diversity on the committee that matters most to all the major decisions in rugby."
Additionally, in a flurry of global rugby news, Maria Thomas was elected as the new President of the Trinidad & Tobago RFU, it was confirmed.
World Rugby Implement Governance Review Recommendations
On the same day, World Rugby announced a raft of implementations based on governance review, which includes greater female, independence, player and nation/region representation within committees.
The changes to World Rugby's committees include:
Further player, regional and independent representation on all committee structures from the beginning of the next cycle.
Female representation increasing from 30 per cent to at least 40 per cent on all World Rugby committees in line with the new 'A global sport for all – true to its values' Strategic Plan.
A skills matrix to be developed for all committees to ensure subject area expertise across all decision-making structures.
The World Rugby Council also noted the "commitment to furthering female, independent, nation/region and player representation on the international federation's Executive Committee with a composition recommendation to be considered in November following further stakeholder consultation." More can be seen here.
Global Rugby News
---
Trending Now