Kazakhstan Women's 7s Squad Confirmed for Olympic Repechage
---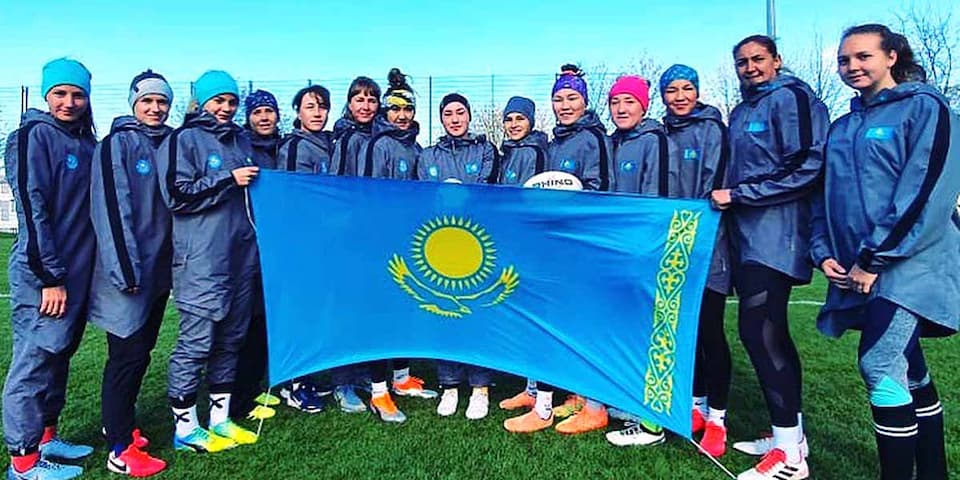 The Kazakhstan Rugby Federation has announced the Kazakhstan Women's Rugby 7s squad that will compete at the Tokyo Olympics repechage in Monaco from 19-20 June 2021.
Veteran player Balzhan Koishybayeva will captain the Kazakhstan sevens rugby team, while the national team is coached by Anna Yakovleva. Anna was previously announced as an Asia Rugby Unstoppable Ambassador.
The Team Manager for the squad is Nurlan Balbarakov, the Kazakhstan Rugby Union's Head of International Relations.
Yakovleva said: "We prepared for this tournament with two major training camps in the mountains in the south of Kazakhstan and were able to improve the team's overall physical conditioning and technique".
The team also held a camp in Poland at the Polish Olympic Center, and the team played matches against the Poland national team to help them prepare for the Olympic qualifiers.
Yakovleva  added:
"I expect the team to give it their best. It's a tough competition with some very good teams but I hope we will compete for one of the two spots for a ticket to the Olympics".
The team will travel to Monaco for the tournament on the 13th of June 2021. in which the top two women's teams can still qualify for the Tokyo Olympic Games.
Kazakhstan Women's 7s Schedule – Olympic Repechage
Full Women's Schedule can be seen here.
Kazakhstan Women Schedule (Pool B):
19 June 2021: Kazakhstan vs Jamaica
19 June 2021: Kazakhstan vs Tunisia
20 June 2021: Papua New Guinea vs Kazakhstan
The Stade Louis II stadium in Monaco will be allowed to host up to 5,000 rugby fans at the Sevens rugby event and the matches will be streamed online.
The Kazakhstan Rugby President, told Asia Rugby: "the whole of Kazakhstan supports our team in the upcoming rugby event in Monaco. We wish them the best of luck. No matter what, we are proud of them for their hard work."
World Rugby Tournaments
---
Trending Now