KL Tigers International Rugby 10's 2020
Posted On January 10, 2020
---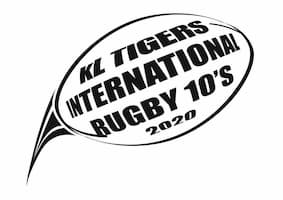 The KL Tigers International Rugby 10s 2020 edition will be played from 7-8th March at the Bukit Kiara Equestrian Centre in Kuala Lumpur Malaysia.
Who are the KL Tigers?
The annual youth rugby tournament is organised by the KL Tigers. On their website, the clubs say "KL Tigers Rugby Football Club aims to deliver the very best rugby environment for all our players. Whether you are a regular or new participant at one of our events or a committed member of one of our 7 rugby sections we will work hard to give you a great experience and memories that will last a lifetime!"
The rugby club was formed in 2014 and now has more than 600 players. Their Junior Rugby program caters for kids from 4 to 18 years old, in addition to offering Touch Rugby, Men's, Ladies and Veteran's Rugby.
Who plays at the KL Tigers International Rugby 10's 2020?
The rugby tournament is aimed at youth contact and touch rugby.  There will be boys rugby for Under 6 to Under 18 age groups as well as girls touch rugby. Over the years the girl's contact seems to have dropped away and last year  U12, U15 and U18 girls touch rugby was played.
All of the results from the 2019 edition of the Malaysian rugby tournament can be seen on Macoocoo. You can also follow the tournaments FB page for more information.
The exact age groups for this year's tournament are still to be confirmed online.
2019 KL Tigers Tens Age Groups
Boys
U18
U16
U14
U13
U12
U11
U10
U9
U8 Touch
U7 Touch
U6 Touch
Girls
U18 Touch
U15 Touch
U12 Touch
KL Tigers International Rugby 10's 2020 details
Date: 7-8 March 2020
Venue: Bukit Kiara Polo Fields, KL, Malaysia
More news from Asian Rugby
---
Trending Now