KL Tigers International Rugby 10's 2020
Posted On January 10, 2020
---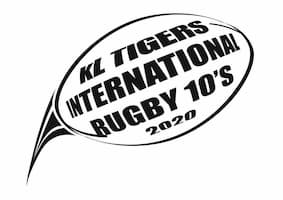 The KL Tigers International Rugby 10s 2020 edition was due to be played from 7-8th March at the Bukit Kiara Equestrian Centre in Kuala Lumpur Malaysia. It has since been postponed.
UPDATE: 14th February 2020
Due to the coronavirus outbreak, the organisers issued a statement on the 14th of February:
KL Tigers International 10's 2020 postponed
"It is with much sadness and regret that we inform you the 2020 event will be postponed.
This is not a decision we have taken lightly as we know how much this event means to so many of you. We had been working very hard to ensure this year's event was our best ever with a new venue, an increase in teams and a more consistent start and finish time for all. We really did not think after last years storm disaster we would face another issue so soon.
Sadly this Virus situation only seems to be getting worse and every day seems to deal us another challenge that we simply cannot overcome, as a consequence we have to make a responsible decision based on all our attendees' health, especially the children who have to come first in all of this.
We do have a lot of logistics to resolve but we wanted to get this decision out today so you can make the necessary amendments to your plans. We fully understand that this news will not be welcome but we are verging on having no say in the matter due to many overseas teams having to withdraw either because of restrictions on them travelling or their own governing bodies imposing sanctions. For these reasons an earlier notification was thought to be better for all involved."
Who are the KL Tigers?
The annual youth rugby tournament is organised by the KL Tigers. On their website, the clubs say "KL Tigers Rugby Football Club aims to deliver the very best rugby environment for all our players. Whether you are a regular or new participant at one of our events or a committed member of one of our 7 rugby sections we will work hard to give you a great experience and memories that will last a lifetime!"
The rugby club was formed in 2014 and now has more than 600 players. Their Junior Rugby program caters for kids from 4 to 18 years old, in addition to offering Touch Rugby, Men's, Ladies and Veteran's Rugby.
Who plays at the KL Tigers International Rugby 10's 2020?
The rugby tournament is aimed at youth contact and touch rugby.  There will be boys rugby for Under 6 to Under 18 age groups as well as girls touch rugby. Over the years the girl's contact seems to have dropped away and last year  U12, U15 and U18 girls touch rugby was played.
All of the results from the 2019 edition of the Malaysian rugby tournament can be seen on Macoocoo. You can also follow the tournaments FB page for more information.
The exact age groups for this year's tournament are still to be confirmed online.
2019 KL Tigers Tens Age Groups
Boys
U18
U16
U14
U13
U12
U11
U10
U9
U8 Touch
U7 Touch
U6 Touch
Girls
U18 Touch
U15 Touch
U12 Touch
KL Tigers International Rugby 10's 2020 details
Date: TBC 2020 (Updated)
Venue: Bukit Kiara Polo Fields, KL, Malaysia
More news from Asian Rugby
---
Trending Now