HSBC Sydney 7s Rugby 2020
Posted On November 25, 2019
---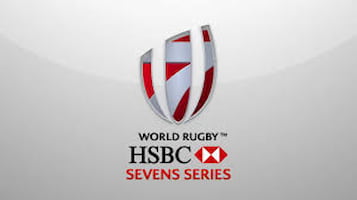 Both the Japanese Men and Women 7s rugby teams have been confirmed as the invitational teams at the HSBC Sydney 7s Rugby 2020 which runs from February 1-2 2020.
HSBC Sydney 7s 2020
The Australia Rugby website said, "With the Tokyo 2020 Olympic Games just around the corner both Japan's Sevens teams will join the HSBC Sydney 7 as both teams look to gain valuable tournament experience ahead of hosting the pinnacle tournament in Sevens Rugby next year."
Men's teams confirmed: Argentina, Fiji, Kenya, South Africa, Australia, France, New Zealand, Spain, Canada, Ireland, Samoa, USA, England, Japan, Scotland, Wales.
Women's teams confirmed: Australia, England, Ireland,  Russia, Brazil, Fiji, Japan, Spain, France, New Zealand,  Canada, USA.


HSBC World Series 2019-2020
Neither Japan national teams are in the core group of the HSBC World Series 2019-2020.
However, the Japan ladies were also invited to the recent HSBC World 7s in the USA. Both the men and women from Japan will also be in action at the Emirates Dubai 7s in December 2019.
Qantas Australian Women's Sevens Head Coach John Manenti added: "We saw Japan Women in action at the Oceania Sevens Championship and they have really improved out of sight as a team. They are going to be a team to look out for heading into next year and will no doubt be a fan favourite over the next 12 months."
Oceania 7s 2019
At the recent Oceania 7s tournament, the Japanese Men beat New Zealand 19-14 and progressed from their Pool A behind Fiji. They then went on to claim 3rd place overall, beating Samoa 26-21 for the bronze.
Meanwhile, the Japanese Women took out Canada in the international Pool stage and lost to Australia and NZ.
2020 Olympics 7s rugby
The Olympics in Tokyo, Japan in 2020 will see the top nations compete for sevens rugby Olympic medals.  Fiji won in 2016 in Brazil for the men and Australia for the women. Japan will have its 7s rugby teams participate as the host nation.
Most of the women's and men's teams have now confirmed their qualification, with China also representing the women from Asia, whereas the Men's Asian qualifiers in Korea was won by the home team who beat the favourites Hong Kong in the final.
HSBC Sydney 7s 2020 dates
Venue: Bankwest Stadium, Sydney, Australia
Date: February 1-2 2020
Read more about the HSBC World Sevens Series
---
Trending Now