Kowloon RugbyFest 2024
Posted On September 26, 2023
---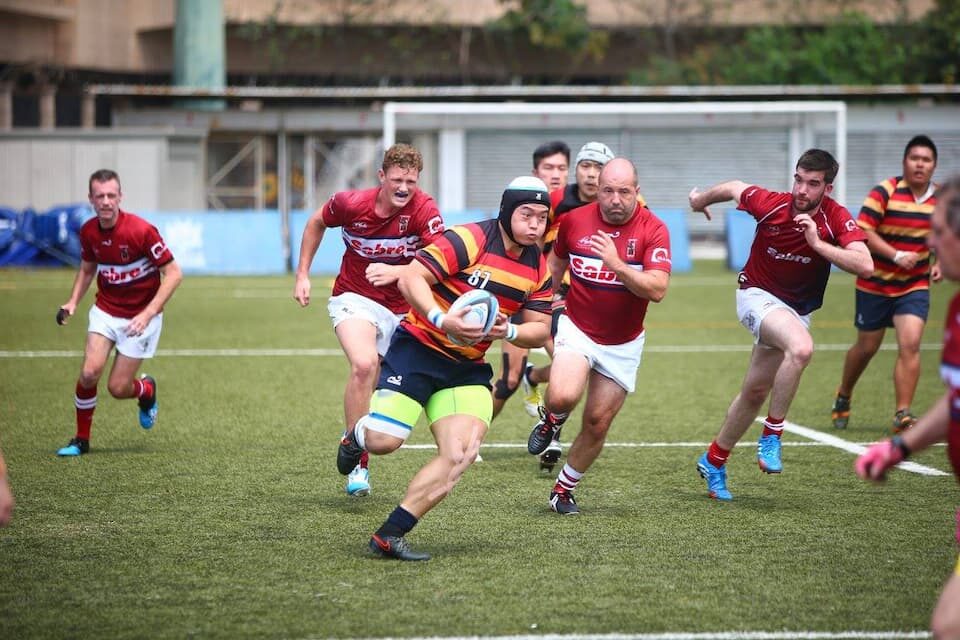 The very popular Kowloon RugbyFest is set to return on April 4 2024 and celebrate the 20th edition of the Social Tens tournament which features Women's and Men's rugby, as well as Men's Vets (Over 40).
Updated 27 September 2023
The one-day social tournament is a mainstay of the Hong Kong Sevens week but has not been played since 2019 due to the pandemic.
The organisers said, "Kowloon RugbyFest, probably one of the best social rugby tournaments in the world, is an annual international rugby tournament played in Hong Kong. With both men's and women's teams participating from over 30 countries, the tournament is followed by a lively charity dinner that supports the Tony Ho scholarship fund and other rugby-related charity projects."
The tournament is played at Kings Park on artificial surfaces and in the past, team entries have also included options to buy tickets for the HK Sevens which is due to take place from 5-7 April 2024.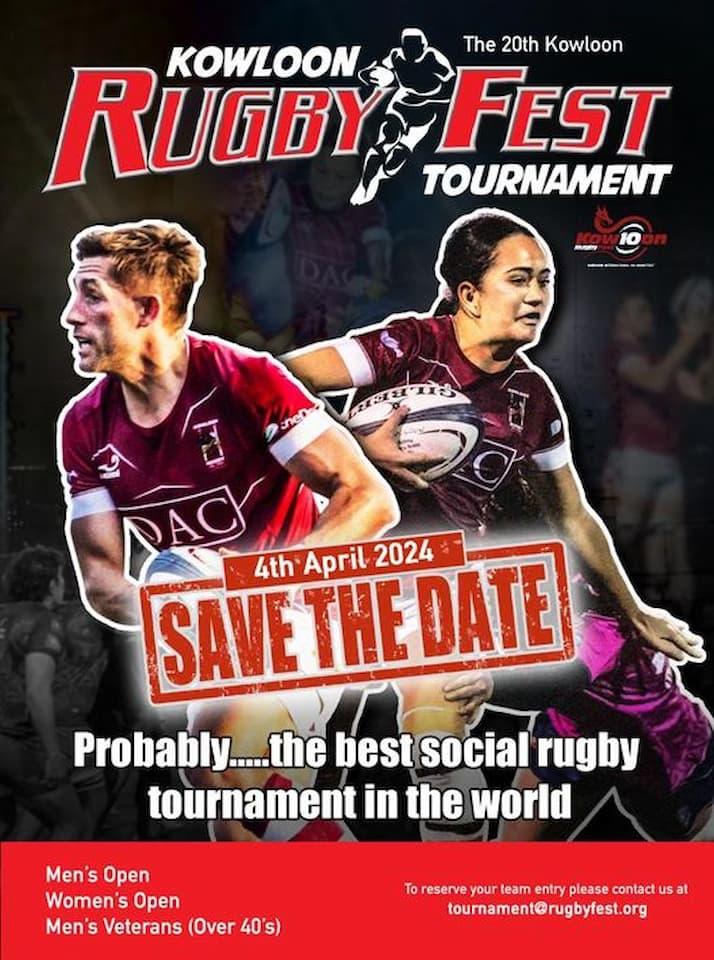 Which Teams And Format For Kowloon RugbyFest 2024?
The 2024 edition of the RugbyFest is open to 24 Men's teams and 8 women's teams playing in a round-robin format, with a Men's Vets (over 40) category also available.
Each team has a maximum squad of 16 players.
The Women's Kowloon Rugbyfest tournament consists of 2 pools of four teams progressing to a Cup, Bowl, Plate and Shield competition
The Men's RugbyFest 2024 tournament consists of four pools each comprising 6 teams, with the semi-final stage leading to the final stage a Cup, Bowl, Plate, and Shield.
Over the years, the tens tournament has welcomed teams from; England, Wales, USA, Hong Kong, Macau, Australia, Rwanda, South Africa, New Zealand, Mongolia, Malaysia, Guam, France, Singapore, Hungary, UAE, Japan, Laos, Borneo, Russia, China, Philippines, Brunei, British Virgin Islands, Finland, Canada, Indonesia, Thailand.
AN EVENING WITH KOWLOON 2024
As part of the tournament,  "AN EVENING WITH KOWLOON" is a popular part of the day and often includes former international players as guest speakers, while funds are also raised for the RugbyFest charitable partners.
Kowloon Cares Dinner 2023
The organisers are running the Kowloon Cares Dinner on 15th November 2023 with special guests Rocky Clarke and Tom Shanklin.
Date: 15th November 2023
Venue: Chiu Chow Restaurant, Admiralty, Hong Kong
​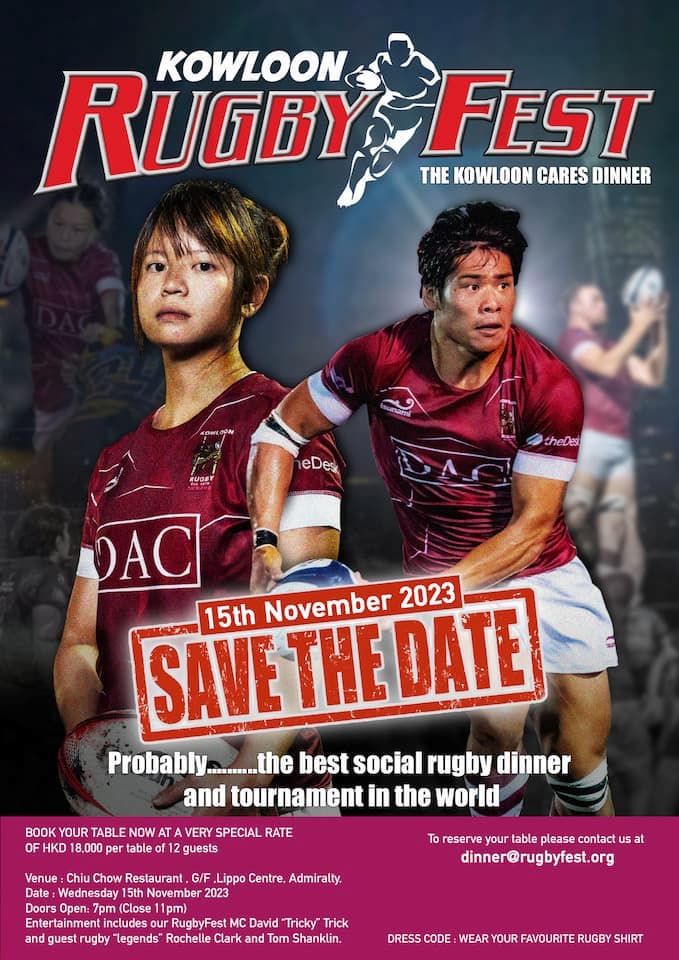 2024 Rugby News
---
Trending Now