Men's World Rugby Sevens Challenger Series 2020 Standings
Posted On February 24, 2020
---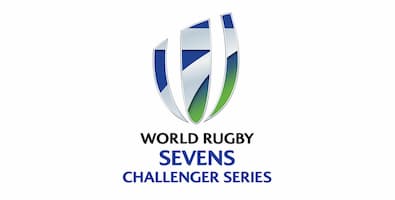 The two-leg series of the men's World Rugby Sevens Challenger Series 2020 in South America concluded on the weekend. The series standings were confirmed and which 8 teams progress to the final qualifiers at the Cathay Pacific/ HSBC Hong Kong Sevens in October.
The men's series featured 16 national 7s rugby teams. In December we broke down the known information for this new rugby series. You can find out more from the first leg in Chile here, which Germany won, with Hong Kong and Japan claiming second and third.
Uruguay results: World Rugby Sevens Challenger Series
Japan improved on their 3rd place from last week in Chile by claiming the title in Uruguay, beating the hosts in the final 5-0.  The final went to double overtime before Chihito Matsui scored the winning try,
Hong Kong finished in 3rd place, beating Chile 12-7. The results mean both Asian teams qualify for the next phase and a chance to join the HSBC World Series in 2021. Germany finished 5th in Uruguay to also easily make the top 8 teams.
The placements after the two rounds mean that the top 8 placed teams progress to play in Hong Kong in October.
The full results can be seen on the World Rugby website.
Challenger Sevens Series standings 2020
Japan 39
Hong Kong 36
Germany 35
Chile 30
Uruguay  27
Tonga 24
Uganda 19
Zimbabwe 19
Italy 18
Jamaica 17
Papua New Guinea 16
Portugal 9
Colombia  9
Paraguay 4
Mexico 4
Brazil 4
Asian rugby news
---
Trending Now