Capgemini Women in Rugby Leadership Programme 2023
---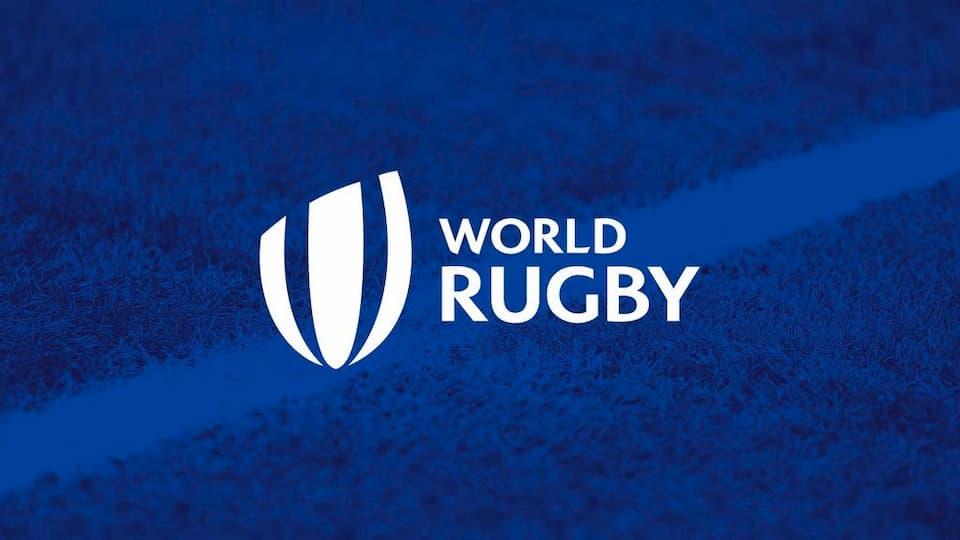 World Rugby and Capgemini have confirmed the 12 women who will join the Capgemini Women in Rugby Leadership Programme in 2023. The program is part of the governing body's commitment to "champion female leaders and drive gender equality across the game."
Two women from each of World Rugby's six regional associations have been confirmed, and Asia is represented by the Philippines and India, with others hailing from Australia, Brazil, Burundi, Canada, Colombia, Georgia, Italy, St Lucia, Tonga and Uganda.
World Rugby Chief of Women's Rugby Sally Horrox said: "We are committed to developing inspirational leadership on and off the field as part of our women's strategic plan. This programme is a key part of that strategy and continues to play a crucial role in successfully accelerating women leaders in rugby and ensuring women are represented at all levels and in all aspects of the game."
Sixty-one women have so far benefitted directly from the programme.
Capgemini Women in Rugby Leadership Programme 2023
The Women in Rugby Leadership programme aims to identify and develop the current and next generation of female leaders in rugby and assist them to fulfil their potential by "supporting their personal and professional development, with the overall aim to increase the number of women in key positions within unions and regional associations."
The Capgemini Women in Rugby Leadership Programme 2023 forms part of the World Rugby's Accelerating the global development of women in rugby 2021-25 strategic plan. 
Capgemini will bring its expertise to the programme as part of its transformative partnership with World Rugby. Their role is a Worldwide Partner of Rugby World Cup 2025 and Global Partner of WXV – which is due to kick off in 2023.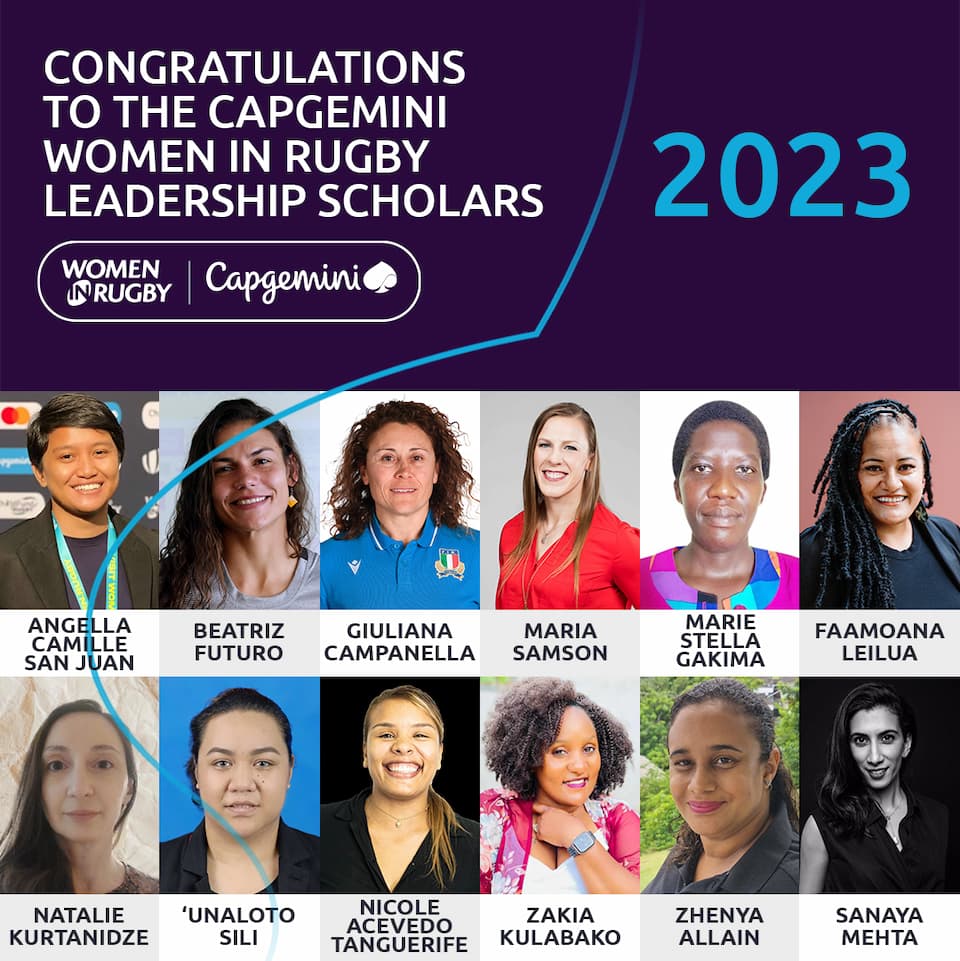 What Do The Women in Rugby Leadership Receive?
In addition to funding to help with their professional development, the 12 participants will also benefit from upskilling through Capgemini's internal University. This includes personalised coaching sessions and access to leadership masterclasses as well as hundreds of online training sessions.
Sally Horrox added: "Through Capgemini's enhanced leadership programme, our 2023 scholars will benefit from unrivalled training and coaching opportunities that will develop the skills and knowledge they need to enhance their leadership journeys. This will positively impact future generations of women in rugby and in the game as a whole."
Acee said "Thrilled to announce that I'm one of the 12 selected 2023 Capgemini Women In Rugby Leadership Scholarship awardees. Grateful to Capgemini and World Rugby for this massive opportunity to support the development of the women's game and empower more female leaders across the world!
Meeting the World Rugby Leadership Scholars at the Women In Rugby summit in Auckland last year reignited the passion in me to keep striving for equitable opportunities for females in our sport, and helped me decide to finally apply for this scholarship. Thank you to this special network of strong empowered women who keep inspiring me each and every day. You are all instrumental in my leadership journey."
Capgemini Women in Rugby Leadership Programme – 2023

Angella Camille "Acee" San Juan (the Philippines)

Sanaya Mehta (India)
Beatriz Futuro Muhlbauer (Brazil)
Faamoana Leilua (Australia)
Giuliana Campanella (Italy)
Maria Samson (Canada)
Marie Stella Gakima (Burundi)
Natalie Kurtanidze (Georgia)
Nicole Acevedo Tanguerife (Colombia)
Dr. 'Unaloto Sili (Tonga)
Zakia Kulabako (Uganda)
Zhenya Allain (St Lucia)
Capgemini's Chief Human Resources Officer and Group Executive Board Member Anne Lebels said: "Capgemini is deeply committed to promoting and enabling equal opportunities for women and men both in tech and in rugby, on and off the pitch. "
Former recipients include World Rugby Council member, Ada Milby, who was part of the inaugural Scholarship programme in 2018 and is the current PRFU President.
Rugby Development News
---
Trending Now