Philippine Rugby Changes Trustees – Milby Remains as President
Posted On January 12, 2023
---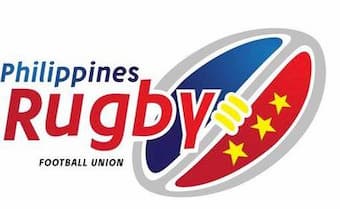 Philippines Rugby Football Union (PRFU) have confirmed that Ada Milby has been re-elected for a two-year term as President, while three new Philippine Rugby trustees have joined the governing board for two years.
Philippine Rugby Trustees
The new PRFU trustees are Gareth Holgate (Eagles RFC), Steve Mommaerts (Manila Nomads), and Philip Campbell (Cebu Dragons). At the Union's AGM in December 2022, it was confirmed that three long-standing trustees had decided to step down – Steve Payne, Tim Kong and Bill Bailey.
Gareth Holgate added on his role "It has been a great privilege and honour to have been selected to play for the Volcanoes during the last 12 years, and I have enjoyed the participation and the camaraderie this offered immensely. I have also learnt a great deal from the experience and gained many firm friends in the process. It is also great to see our up-and-coming stars of the future coming forward, both internationally and domestically. I am also hugely honoured to join the Board of the Philippine Rugby Football Union, and I am very excited and greatly looking forward to this next chapter."
Steve Mommaerts has been associated with Manila Nomads and domestic rugby for fourteen years and has also assisted Philippine Rugby as a match official for the past five years.
The PRFU said that Philip Campbell has played a significant role with the Cebu Dragons for the last seven years, while he was also a former national coach for Hong Kong in the 1990s.
Ada Milby will enter her third year elected into the position of President of the PRFU. She said "I'm honoured for the opportunity to continue serving our Philippine Rugby members, stakeholders and communities. It's a critical time for us as we reflect on our successes of the past decade and identify areas we need to adapt and improve to future-proof our organisation.
Thankfully, as we move into designing our new Strategic Plan for 2024 – 2028, we have representation on our board that reflects the game across Mindanao, Visayas and Luzon. The board together with key stakeholders will set the direction for the organisation moving forward towards making Rugby a choice sport for Filipinos".​
Rick Santos has been assigned to an ex-officio role alongside Jaime Urquijo – they have both had influential roles for the PRFU for over a decade.
Max Stewart, Rose Lanticse and Ric Bellen remain as trustees for the next 12 months serving on the Union's Board of Trustees for 2023.
Asian Rugby News 2023
---
Trending Now