PRFU and Brothers Rugby Club Partner Up
---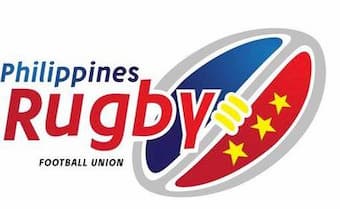 The Philippine Rugby Football Union (PRFU) has announced in July 2021 that has formed a rugby partnership with Brothers Rugby Club from Brisbane, Australia.
In an announcement, the Union said the "partnership is the first of a number of partnerships Philippine Rugby will endeavour to secure outside of the countries homeland."
This comes shortly after the PRFU confirmed its development team was playing tournaments in the UK, due to the lack of rugby in Asia presently. The Philippines Volcanoes Rugby Development team participated at the Macclesfield 7s from 9-10 July 2021.
Philippine Rugby have said it will increase their focus on rugby activities abroad to "ensure development programs continue to drive towards participation and development. One of the strategies the Union has adopted in 2021 is to target Philippine communities abroad that have returned to the field, with a focus on players that have links to established clubs."
Jake Letts, CEO of Philippine Rugby, said :
"There are around 20,000 Filipinos residing in the greater Brisbane area, a heartland for rugby talent. We aim to target Filipinos who are playing rugby and residing anywhere within the state of QLD."
Brothers Rugby Club
Brothers Rugby Club has a rich history of producing talented rugby players and they have more than 4,000 members with over half playing Rugby, Women's Rugby, Rugby 7s, Touch, and in the Modified Rugby Program.
A number of the clubs' players have represented men's and women's Australian 15s and 7s, while they have also produced Fijian, PNG, and Cook Islands internationals.
"As a community club, Brothers have both the values system, the resources and the facilities to help support attracting top-level rugby talent in the area. We are excited to not only be associated but also remain in partnership in years to come. We hope to repay the favour in the future, offering a unique rugby location for Brothers to travel to and play in a post-pandemic world" added Letts.
Brothers Rugby Club has previously developed current and former Volcanoes players; Michael and Francis Estrada Duhig, Andrew Pagalilauan Ramsden and Robert Benitez McCafferty while former Volcano Michael Estrada Duhig played rugby at Brothers for over a decade.
The club will hold a Talent Identification and Recruitment Day (TIRD) on Sunday, September 26 at 11:30 AM at the Brothers home field. The session is open to all youth, age-grade and open players allowing all players to have access to Philippine Rugby pathways.
Asian Rugby Tournaments
---
Trending Now