Thailand Rugby 7s Championship 2020
Posted On August 16, 2020
---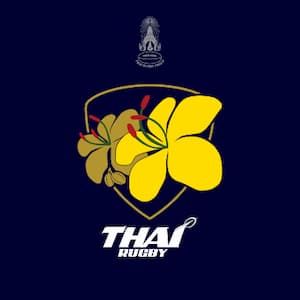 The Thailand Rugby Union looks to be going ahead with a Thailand Rugby 7s Championship 2020 this year and has announced regional registrations for interested Thai-based rugby clubs.
Thailand Rugby 7s Championship 2020
The TRU has announced the national 7s Rugby Football Championship will have regional registrations.
Southern between 19-20 September in Ranong province
Northeast between 3-4 October in Udonthani province
Northern region between 10-11 October in Chiang Mai.
Eastern region between 16-18 October in Pathum Thani province.
More information can also be found on the Thailand Rugby Union website.
Unfortunately, as is often the case with the Union, not much information is translated in English, although they are no under obligation, it does make it challenging for the many expat-heavy rugby clubs across Thailand and for regional and international media.
The TRU also has a poor regional reputation for the running of its domestic leagues, with dates for games often being changed at short notice and some liberal officiating favouring teams with predominantly Thai-based players. This has also been raised by international referees who officiate at social tournaments in Thailand, so it will be interesting to hear feedback on the nationaln7s championship.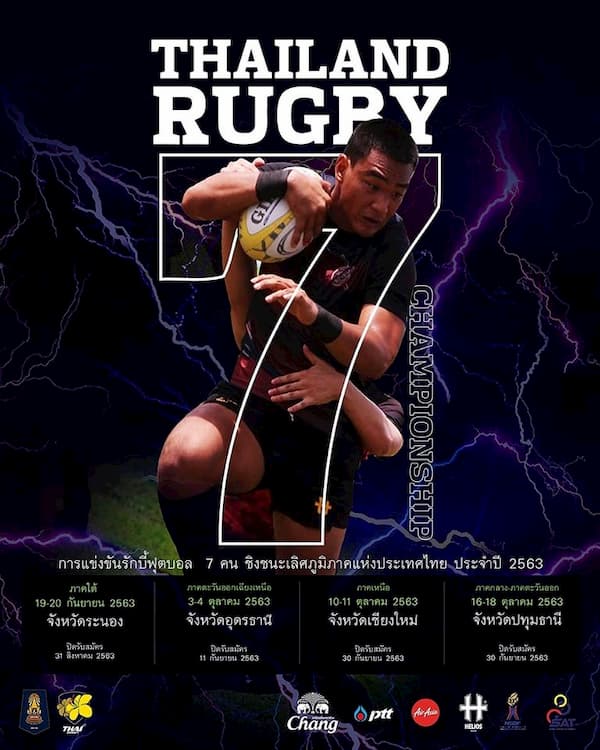 Thailand Rugby Tour Clinic 2020
The Thai Rugby: Rugby On Tour Clinic 2020 has been underway in the SEA nation and should run until September with the TRU trying to ensure the most important areas of the country are visited by the national head coach and his team of coaches, staff and national players to encourage the sport at grassroots levels.
The Thai Rugby Union has also been developing partnerships with international professional clubs like CA Brive in France and the Ospreys in Wales to strengthen its rugby development. It wants to move up the rankings in Asia and compete at the top level with Olympic 7s and World Cup ambitions.
Thailand rugby tournaments 2020
In May 2020, the TRU had announced the cancellation of the National University rugby championships due to COVID-19.
However there is still a chance the RBSC Tens rugby tournament, held in Bangkok, could go ahead although possibly only with Thai-based teams this year. The Lanna Rugby Tens League 2020 is also set to kick off in northern Thailand this September.
Other popular social rugby tournaments will also not happen in 2020, such as the Phuket 10s, Pattaya Tens, Bangkok International 7s etc.
Asian Rugby Stories:
---
Trending Now