World Rugby launches search for global rugby fan panel
Posted On September 4, 2020
---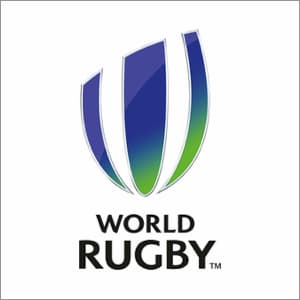 World Rugby has launched a global rugby fan survey with selected volunteers to be invited onto the official global rugby fan panel.
What is the World Rugby rugby fan panel?
The online fan survey from World Rugby aims to be part "of the future shaping of the governing body's award-winning broadcast, content production and social media rugby offering" said rugby's governing body via a press statement this week.
The survey is available until 9 October 2020, and "super-fans will be identified and invited to form the global rugby fan panel."
World Rugby said the survey "focuses on how global rugby fans consume rugby coverage and delve into what broadcast innovations, content and stats would enhance their viewing experience."
Marissa Pace, World Rugby Chief Marketing Officer today said: "We have been working on the fan panel concept for several months and are excited to be launching our survey and global fan panel. As we look to continue the tremendous audience growth following the Rugby World Cup, there is no better way than consulting fans across the globe to help us understand what will make our content even better and how to attract new audiences."
How large is World Rugby's social fanbase?
12 million socially active fans across World Rugby's digital channels
Nielsen's global Sports DNA fan study finds global rugby fanbase stands at 405 million post Rugby World Cup 2019
A recent Nielsen's global Sports DNA fan study showed that the number of rugby fans (those either interested or very interested in the sport) – grew by 61 million from 344 million in May 2018 to 405 million in November 2019 following the Rugby World Cup in Japan.
The number of female fans continues to grow at more than six times the rate of male fans globally.
Rugby World Cup 2019 Japan
The Rugby World Cup 2019 for men attracted record audiences and was the most-watched rugby event ever, with more than 857 million watching around the world.
Rugby World Cup 2017 Ireland
The Rugby World Cup 2017 for women achieved a total of 45 million video views, a total reach of more than 70 million through the five-match days and more than 750,000 fans from 230 countries visiting the official website.
Rugby World Cup Sevens 2018 San Francisco
The Rugby World Cup Sevens 2018 in San Francisco attracted a record attendance for a rugby event in the USA of more than 100,000 fans. The domestic broadcast audience of more than nine million viewers was also reached.
This year's survey and fan panel will look to make the same innovations in the audience experience and engagement domains across all World Rugby channels.
World Rugby News
---
Trending Now