Rugby World Cup 2023 – Legacy Projects And Impact
Posted On September 5, 2023
---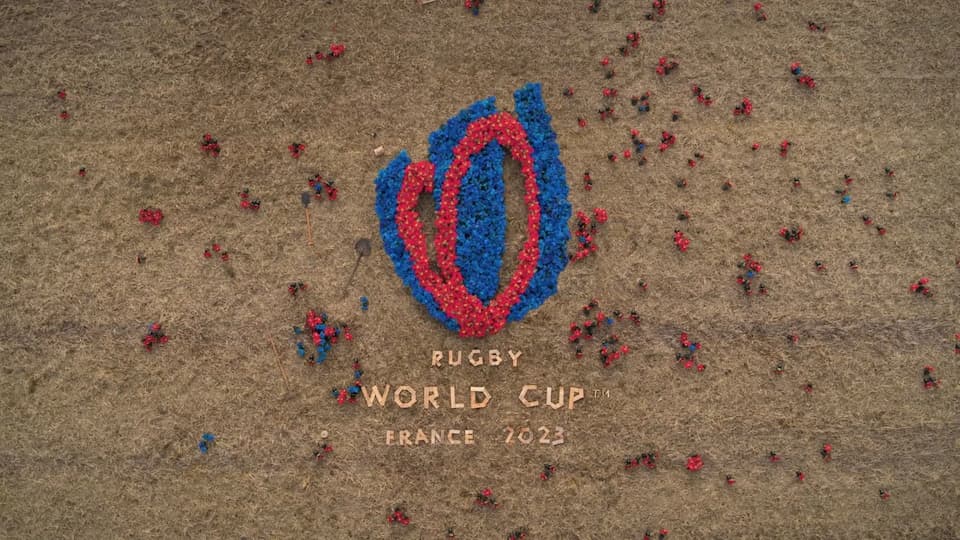 With only a few days to go until the Rugby World Cup 2023 gets underway in Paris, France, it's worthwhile taking into consideration the herculean effort that has gone into the men's rugby tournament as well as looking at how the RWC 2023 is set to offer some (hopefully) lasting impacts and leave a legacy that will shine a positive spotlight on rugby.
The RWC 2023 goal is to bring the game of rugby to new neighbourhoods, and projects will act as the foundation for the Rugby World Cup 2023's legacy in France.
World Rugby Chairman Sir Bill Beaumont said in the week leading up to the opening match of the RWC 2023 between hosts France and New Zealand on September 8, 2023: "We also believe that the Rugby World Cup should be about more than an exceptional event. We should project our values, make an impactful contribution to society and inspire new players and fans,"
Locally Sourced Food at Rugby World Cup France 2023
France 2023's CSR policy relies on the expertise of 23 renowned French chefs – the XV de la Gastronomie. They have created nine signature sandwiches for the fans attending Rugby World Cup 2023 which will represent regional specialities, made with ingredients from local products.
Amélie Oudéa-Castéra, French Minister for Sport and the Olympic and Paralympic Games said "The State is working alongside host cities to offer entertainment in fan zones, with the Ministry of Agriculture providing € 2 million in support for the eight rugby markets that will enable us to showcase the French 'art de vivre', our gastronomy, and quality local produce in these fan zones."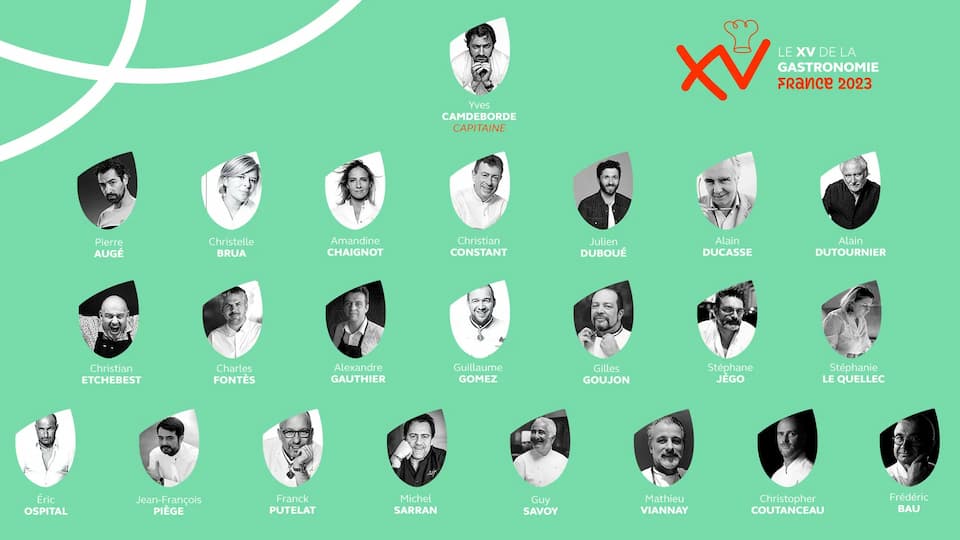 Rugby World Cup 2023 – Official Charity Rugby au Coeur
The program has donated over €1 million to support more than 250 rugby-related projects in schools, hospitals and disadvantaged neighbourhoods, benefiting over 100,000 people with RWC 2023 Official Charity Partner – Rugby au Coeur.
The project has:
Helped found 300 projects
Helped > 55 000 people
Campus 2023 – Rugby World Cup Legacy
Campus 2023 is an Apprentice Training Center which was set up by the RWC organising committee and aims to support the "new generation of sports, tourism and event security professionals."
More than 2,023 young people will take advantage of the organisation of the Rugby World Cup to train in sports, tourism and security professions said the tournament organisers.
In total 4,800 volunteers are also involved in ensuring the tournament in France will run smoothly.
Some of the key data on Campus 2023 participants are:
>2,023 YOUNG PEOPLE aged 18 to 30, 50% of whom are women are involved.
200 YOUNG APPRENTICES with disabilities.
Those involved received between 12 to 30 months of training.
Profits linked to the Rugby World Cup are invested in the sustainability of jobs.
We Are Rugby – RWC 2023
We Are Rugby was announced at the sports governing body opening ceremony in the lead-up to the start of RWC 2023. World Rugby said the campaign would showcase "the sport's collective commitment as an inclusive, respectful tournament."
More information is to be released on this.
We. Are. Rugby 🏉#RWC2023 pic.twitter.com/Gq4wPow4wo

— Rugby World Cup (@rugbyworldcup) September 4, 2023
RWC 2023 Impact 
In line with its responsible purchasing policy, and the recycling and waste management operations carried out since its creation, France 2023 has also strongly favoured soft and sustainable mobility solutions for the 20 participating nations said the organisers.
France 2023 is also committed to promoting an inclusive and accessible tournament, and is supporting:
Children in hospitals
Isolated senior citizens
People with disabilities or reduced mobility
The LGBTQIA+ community
The RWC 2023 organisers held the Tournoi National des Quartiers 2023 (National Neighbourhood Tournament 2023), with more than 6,000 young people aged 8 to 13 from disadvantaged neighbourhoods in the tournament's 10 host cities.
The project will culminate in the grand national final held in Marcoussis on 27 October 2023 alongside the bronze final of the Rugby World Cup 2023.
There have also been non-official rugby events taking place to promote inclusivity such as the Rugby Heritage Cup Pontlevoy 2023.
Environmental Impacts – Rugby World Cup 2023
Forbes reported that World Rugby says it is embedding sustainability in everything it does at RWC 2023 and this is underpinned by three main areas:
Climate Action
Circular Economy
Natural Environment Protection
World Rugby are also encouraging all affiliated unions to sign up the the Sports for Climate Action Framework by 2025 and World Rugby "wants all high-performance rugby unions to develop their own sustainability plans, and begin monitoring and reporting on progress by 2030."
Reducing The Carbon Footprint At Rugby World Cup 2023
Rugby World Cup 2023 aims to reduce the carbon footprint and emissions associated with fan (and teams and media) travel to the 10 cities hosting the 48 matches of the competition.
Alongside train travel, carpooling is a recommended solution under the TOTAL Energies Carsharing Platform.
This initiative is in line with the ambition of Rugby World Cup France 2023 to be a tournament with a positive impact and to offer solutions in terms of social responsibility, inclusion and sustainable development for a major international sporting event.
By sharing journeys as part of an ecomobility approach, "everyone will be able to not only share costs but also their passion for rugby by meeting other fans. The match experience will begin in the car on the way to the stadium, and the debriefing of the game can continue on the way home. Carpooling to support your team is also a way of celebrating the energies that bring us together around a shared passion!"
The eco-aspect applied to teams as well which is why all 20 participating teams have bases for the pool stages and will utilise the partnership with the French train system SNCF  to cut down on commercial and private aviation use to travel to matches and cut down on emissions.
All team travel that takes less than 5.5 hours on land is required to be done by bus or train.
Approximately 70% of team travel will be by train.
17 of the teams will use train travel during the tournament.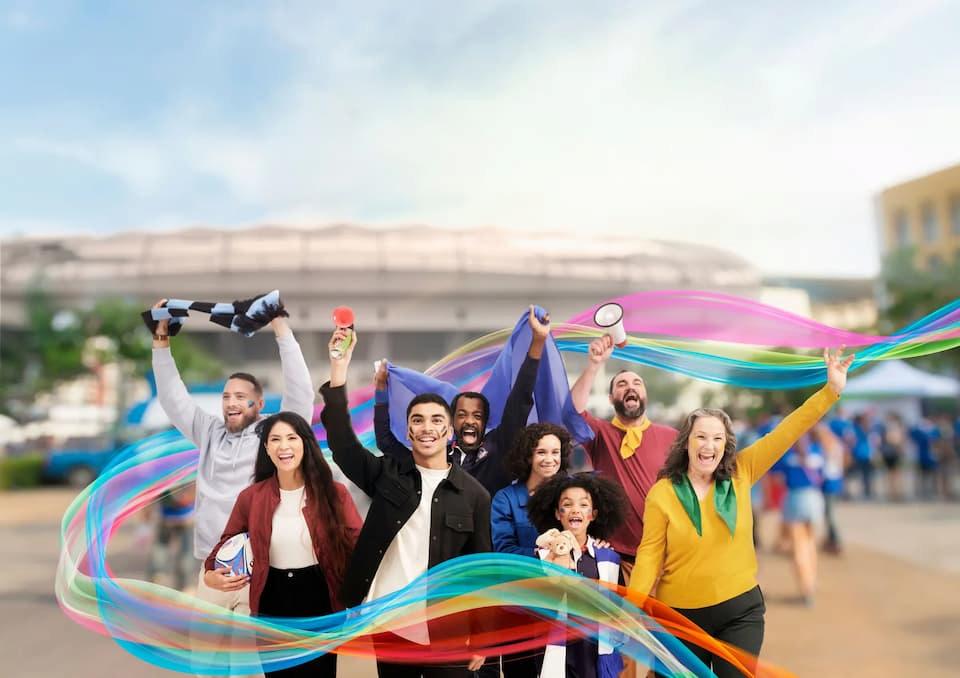 Race to Rugby World Cup 2023
Ron Rutland has been cycling as part of the Race to Rugby World Cup 2023 which will deliver the whistle to be used in the opening match of RWC 2023, which takes place in Paris, France on 8 September 2023 between the hosts and New Zealand.
Rutland has been cycling for 300 days and covered over 22,000km to deliver the whistle but more importantly to raise awareness for ChildFund Rugby which has been the Official Charity Partner at RWC 2019, RWC 2021 and the RWC Sevens 2022 but has yet to be announced as an official partner of Rugby World Cup 2023 although they have the support of World Rugby.
Rutland set out for the final journey with a large group from Twickenham in London on 5th September and will be Paris by Friday 8th 2023.
RWC 2023 Criticisms
There has been recent criticism of the partnerships RWC 2023 and World Rugby have announced, notably from  Greenpeace for endorsements from fossil fuel companies, such as sponsor Total Energies.
Rugby World Cup 2023 France
---
Trending Now