RWC 2023 Final Qualification Tournament: Hong Kong vs Portugal Preview
Posted On November 6, 2022
---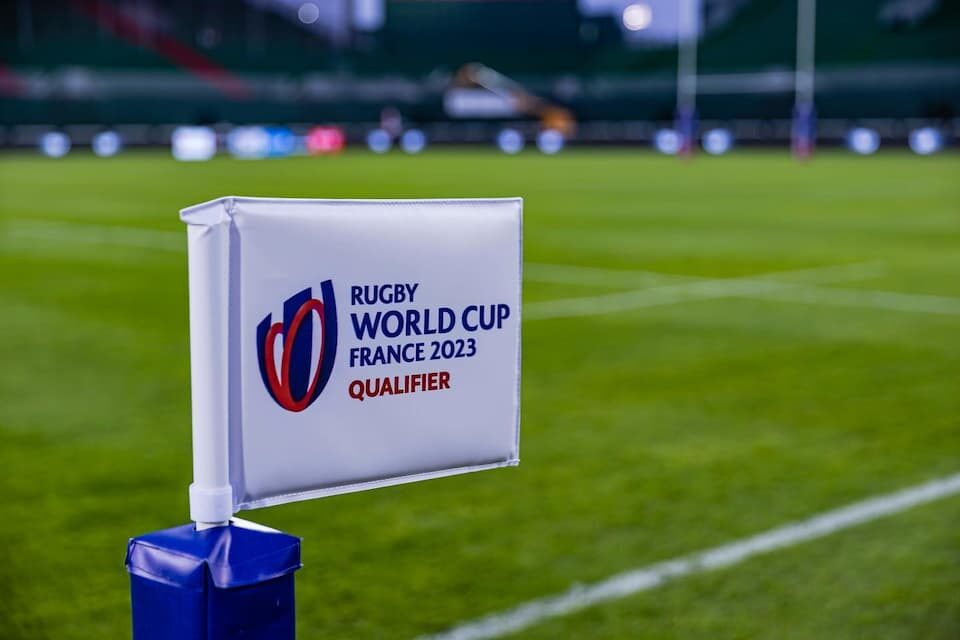 Hong Kong Men's XV open their account at the RWC 2023 Final Qualification Tournament in Dubai against many pundits' tournament picks to win – Portugal – on Sunday November 6th 2022.
The four teams involved in Dubai will play their fixtures over three match days, with Hong Kong, Kenya, Portugal and USA facing each other in a round-robin format. The team accruing the most competition points will of course secure 20th and final spot at France 2023.
The tournament will see the first-ever match between Kenya and the USA which takes place before the HK vs Portugal match.
You can also read this guest piece our Editor Steve Noble wrote for the matchup.
Portugal vs Hong Kong – RWC 2023 Final Qualification Tournament – 6th November 2022
Hong Kong has only ever once played Portugal which took place in 2015, for the Cup of Nations, with HK winning 13-06.
Portugal and Hong Kong in 2022 are only separated by a couple of places on the World Rugby rankings with the Portuguese sitting at #20 and HK at #22.
Portugal captain Tomás Appleton told World Rugby: "We feel pretty confident, we have been talking about it for a long time and our objective is to qualify for Rugby World Cup. We look at these three games as three finals but we have to start with the first game against Hong Kong, we are very focused on that one. Qualifying would mean the world to the rugby community back in Portugal, they have been waiting for it for a long time. We just want to be present."
Patrice Lagisquet, Portugal's Head Coach added "We have to think about Hong Kong first, not about the other games yet. We have to respect this team, they can play very good rugby. They arrived on the 23rd of October. Even if they played just a few games over the last few years, they had enough time to prepare for the game against us. If we are not 100 % focused on this game, we can be very disappointed."
Hong Kong Squad vs Portugal
Hong Kong, as we have reported all year, has had to overcome all manner of obstacles to reach this stage and will not be taking the opposition lightly, nor will they lack the belief they can go to their first-ever Rugby World Cup.
"We are super excited with the opportunity ahead, we want to make the most of it and make Hong Kong proud. Qualifying would be a dream come true, a combination of work from so many people, it would mean a lot to everyone. It is just around the corner, it is becoming a bit more real and the boys can't wait." said Hong Kong Captain Josh Hrstich.
Hong Kong Head Coach Lewis Evans said of the halfback pairing Jamie Lauder (scrumhalf #9) and flyhalf #10 Gregor McNeish "It's quite simple really, Greg has been playing really well, playing consistently with his team abroad (Andorra VPC Rugby). He's turned up and he was also the guy with the golden boot in Korea, he led well the team in Tonga as well so for us it was quite an easy decision at the end.
And Jamie, he's been on world tour himself with work but since coming back, he and Bryn (Phillips #21) have been very competitive in that 9 position, but we felt that Jamie's performed really well in training and they gave it all together. It is quite an exciting half-back pair and we just look forward to seeing him on the pitch, his hands on the ball."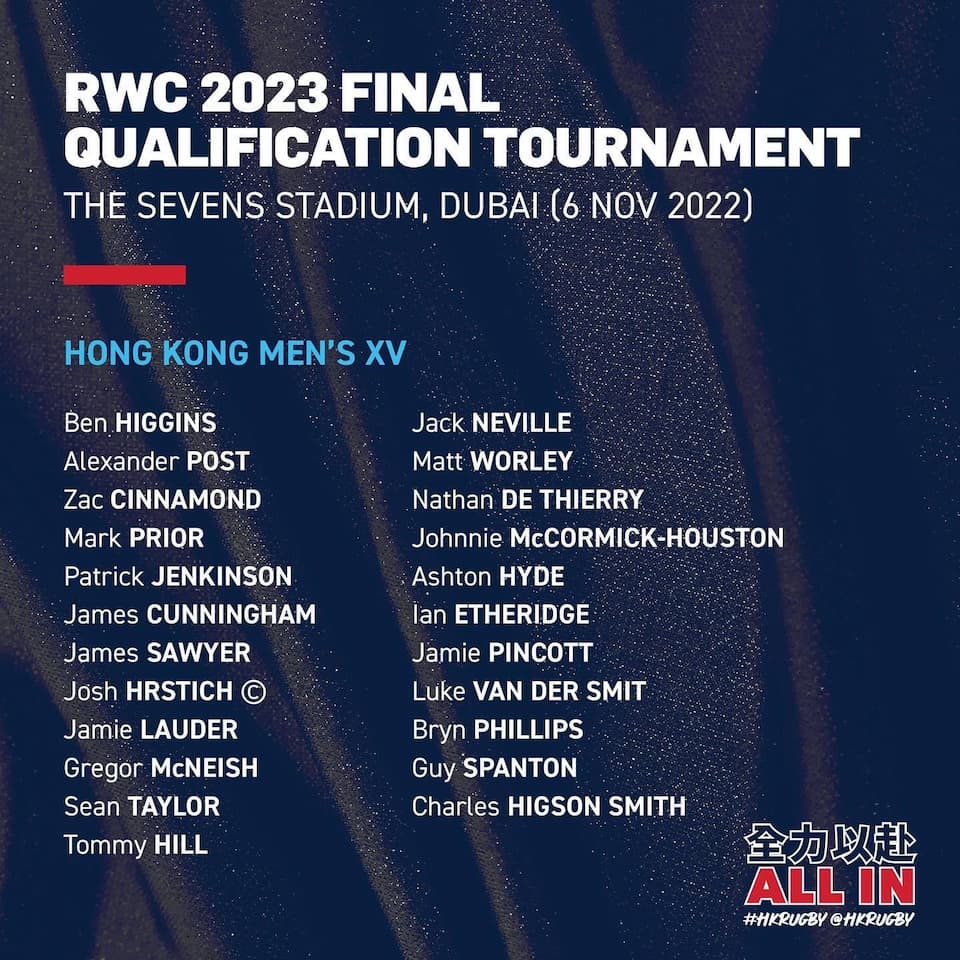 Read here for all the information on how to watch the match online or at the Emirates Stadium in Dubai.
Rugby Tournament News 2022
---
Trending Now