Sri Lanka Rugby Inter Club Rugby Sevens 2020
Posted On October 12, 2020
---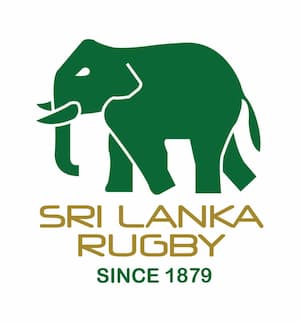 Sri Lanka Rugby (SLR) have announced that the Inter Club Rugby Sevens 2020 will start on 31st October 2020 in Colombo, with 16 teams (men's and women's). The tournament will be played behind closed doors and all participants will be adhering to strict health guidelines.
SLR hopes to grow the game and popularise the sport, although the rugby will be played in compliance with the Asia Rugby protocols and tournament formats.
Inter Club Rugby Sevens 2020
In total, eight men's teams and eight women's teams will be competing at the Inter Club Rugby Sevens 2020.
The eight teams will be divided into two groups with four teams in each group. The top two teams of each group will proceed to play in the semi-final of the 'Cup Championship', while the bottom two will play their semi-final for the 'Plate Championship'.
Sevens Rugby Teams
Tri Forces (Three teams we assume they mean the three armed forces: Air Force, Army and Navy)
CR&FC (Ceylonese Rugby & Football Club)
Southern
Uva
Sabaragamuwa
Western Province
At the time of publishing, the Tournament Committee was evaluating the playing venue, which will be either Sugathadasa Stadium, Race Course grounds or Havelock Park respectively.
Sri Lanka Rugby plans to offer a live stream of the matches which is under negotiation.
(This is based on interpretations of what has been published in Sri Lanka, there is no update on the SLR website).
Sri Lanka Rugby 2020
Sri Lanka Rugby has a history of over 140 years and has recently dealt with a number of issues to grow the game professionally and with an ongoing club vs country struggle.
Sri Lanka Rugby announced in August 2020 that it is set to
develop a new home ground
at the Mahinda Rajapaksa Sports Complex in Diyagama according to the SLR. The deal was one of the final acts of outgoing SLR President Lasitha Guneratne.
Most recently, Asia Rugby said Asanga Seneviratne had joined the Asia Rugby EXCO. "Mr Asanga Seneviratne has been Co-opted by Asia Rugby Executive Committee to fill the vacant position that was created by the resignation of Mr Gondo Gambiro from Indonesia earlier this year."
Mr Asanga served as the Asia Rugby Honorary Secretary-General from 2013-2015 and as President of Sri Lanka Rugby Football Union from 2012-2017. He is currently the Chairperson of Asia Rugby Competitions Committee (including High Performance).
Rugby tournaments in Asia 2020
---
Trending Now