Sri Lanka Rugby Regains Asia Rugby Full Membership
---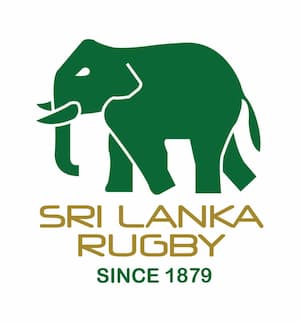 In April 2023, Asia Rugby confirmed that Sri Lanka Rugby had been reinstated as a full member of the regional body following a suspension that has been in play for a year.
For a rather ugly and public spat between the leading members of the two bodies the announcement that the suspension as over was brief and offered little explanation (or apologies).
Sri Lanka Rugby Membership Reinstated
Asia Rugby simply said that following the cancellation of the gazette notification dated April 1st, 2022 by the Sri Lanka Ministry of Sports and Youth Affairs they " made the prudent decision to reinstate Sri Lanka Rugby as a full member of Asia Rugby."
Asia Rugby President Qais al Dhalai added, "The EXCO's decision to suspend Sri Lanka Rugby's membership was made in accordance with Asia Rugby's Articles and Regulations to maintain our principles of equality, transparency and accountability. I am pleased to hear about the withdrawal of the gazette notification, making it possible for Asia Rugby to lift the suspension."
The President of Sri Lanka Rugby Rizly Illyas said they had "Set aside personal and political agendas we welcome Asia Rugby stance as rugby is the ultimate winner". In April 2023 Sri Lanka Rugby has been advertising for several jobs including those of Head Coach, Backs & Forward coach, physios, S&C coaches and more.
Sri Lanka also hosted the Rugby World Cup "Webb Ellis" Trophy Tour earlier in 2023.
We can say that the messaging over the past year was far less cordial by both parties and the suspension also meant that Sri Lanka Rugby had to miss the first round of the 2022 Asia Rugby Sevens Series, was allowed to compete in the second round, and the SL women missed the final round which resulted in a fine.
Asian Rugby Events & News 2023
---
Trending Now