Sri Lanka Rugby Secures Nippon Paint as Sponsor
---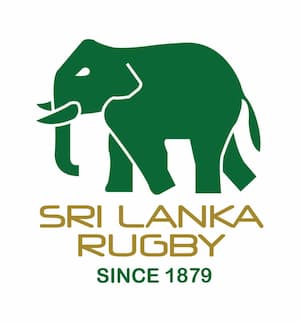 Sri Lanka Rugby has confirmed Nippon Paint Company as a sponsor for the 2022 season, while the country's Inter-Club League rugby tournament kicked off .
What does the SLR – Nippon Paint Sponsorship cover?
Although several news agencies within Sri Lanka reported on the press conference from SLR, from what we have pieced together, Nippon Paint will be the new title sponsor for the 2022 season, which covers three tournaments –
Inter-Club League first and second-round matches, the 'A' division of the inter-club rugby league will now be called 'Nippon Paint Rugby League'.
Clifford Cup knock out tournament
The Seven's tournament
The Ceylon Today reported that there with issues between the SLR and its previous title sponsor of the last decade  "due to an unexpected dispute that cropped up between the parties regarding sponsorship rights." There was no clarity on what these issues were.
The news outlet added that the SLR and the sponsor may expand to include international rugby 7's, 15's, Women's Rugby and U-21/U-24 interprovincial development tournaments.
Sri Lanka Rugby President Rizly Illyas said "We have spoken to various companies and finally a guy who had a rugby background, former Old Peterson and Mahanama College rugby player Nemantha Abeyasinghe, General Manager, Nippon Paint."
Abeyasinghe added, "Compared to all other sports, locally rugby has a huge spectator base, which is a plus point for the sponsors."
Rugby in Sri Lanka 2022
The SLR Club 7s was scheduled to be played in between the Nippon Paint Rugby League matches with the intention of shortlisting players ahead of the 2022 Commonwealth Games and Asian Games – is now planned to be held after the league is finished.
Like for many unions in the Asian region, 2022 is a busy year with Asia Rugby regional tournaments, Commonwealth Games, Asian Games as well as the RWC Sevens for qualified nations.
The SLR new board took over in 2020 and also had promises of a new national home rugby ground. Pre-COVID, there were also reports of Sri Lanka looking to turn the game professional.
They hired (now current Fiji Sevens coach) Ben Gollings on a consultant basis to lead the national teams at the end of 2021 but the men and women were unable to qualify for RWC Sevens 2022.
Asian Rugby News 2022
---
Trending Now