Touch Singapore: Nationals 4 Touch League 2021
Posted On January 31, 2021
---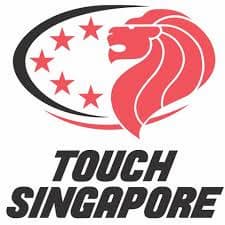 The Touch Singapore season looks like it's on course to resume on February 20, 2021 with registrations for its Touch Singapore Nationals 4 Touch League season, closing this weekend.
On the Singapore Touch FB page, the organisers said: "Just a quick reminder that the 4TL registration is closing in 5 days time; so far we have over 100 teams nominated so hurry form your teams and nominate at our website www.touchsingapore.net
Spaces are limited due to COVID-19 restrictions so please nominate early so not to miss out. All info on the 4TL can be found on our website. Confirmation of teams along with the draw will be finalised after the close of
registration
."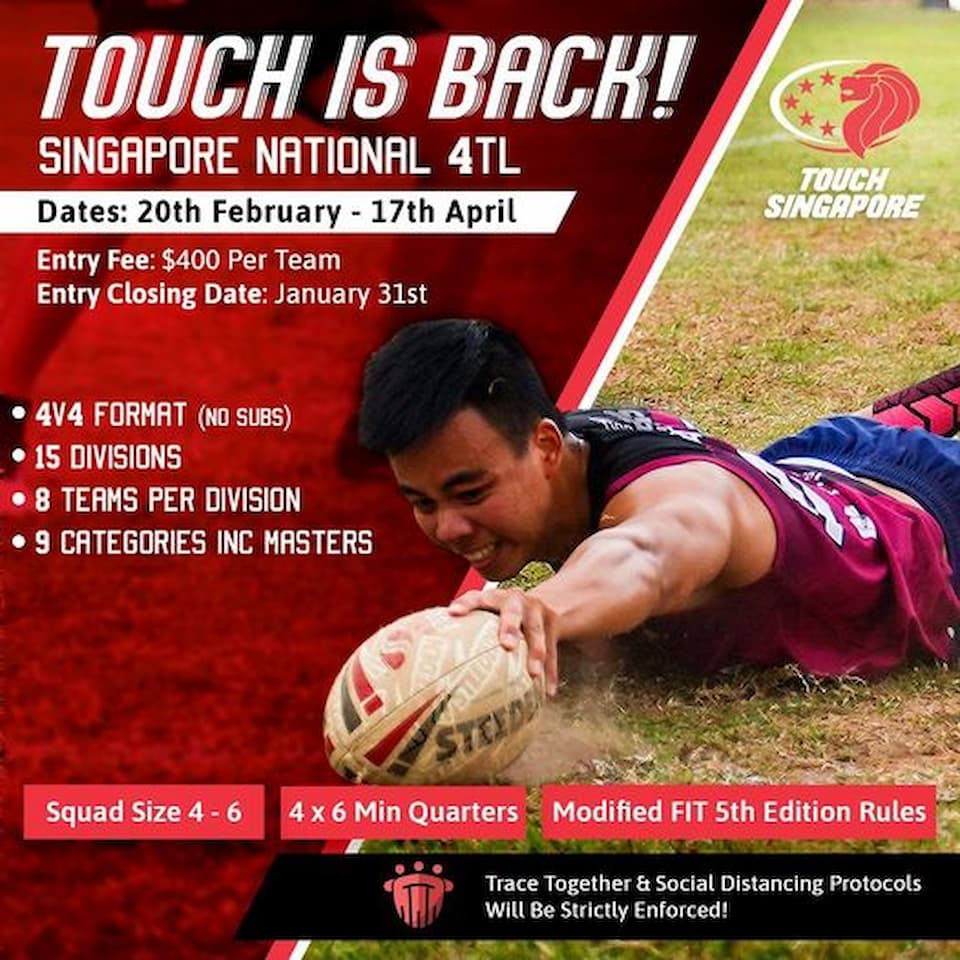 Singapore Nationals 4 Touch League
The national touch league is set to run from 20 February until 17 April 2021, barring any COVID-19 restrictions or postponements. The format is 4 vs 4 players, and teams are only allowed a maximum of six players with no substitutions allowed.
The games will be played with four, six-minute quarters under modified FIT 5th Edition rules. In total, 15 divisions are planned, with 8 teams per division! In addition, there are nine categories if touch including Masters.
The latest advisory for playing under Singapore COVID restrictions, which includes updated diagrams of the field playing area guides can be found here.
In preparation of launching the new season, special branded kit has been made available from Elite Sportswear for singlets or T-shirts.
Touch Singapore
TSG revealed their Annual Report for 2019-2020 and voted in a new Touch Singapore Executive Board from 2020-2022 in the middle of 2020.
You can read our article on the growth of Touch Rugby in Singapore here. The Singapore Touch community consists of over 5,000 recreational players, school players, national players, coaches and referees.
Touch Rugby in Asia
---
Trending Now