Super 6s Dubai Touch Rugby
Posted On August 31, 2020
---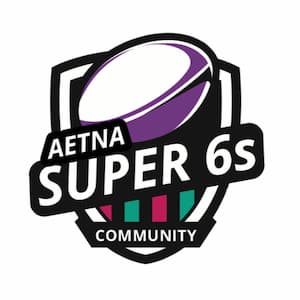 The Dubai Super 6s Touch season is returning in September after being given the all-clear by UAE Rugby. Like most forms of rugby, the 2020 season was derailed by COVID-19 but the 4th season is due to get underway on September 8th 2020.
The Super 6 Dubai organisers said via their social media this past week: "We can finally say WE ARE BACK!!! Today UAE RUGBY has announced a move into Phase 2 of their return to play pathway from 1st September which means that we have got all of the approvals we need for the safe resumption of the Super 6's. We are delighted and cannot wait to be back on the pitch on the 8th September."
What is Super 6s Dubai?
The Super 6s Dubai is touch rugby (Touch Footy, Touch, Touch Football) and is Dubai's largest Touch community. Their website says they "provide a variety of well organised and professionally delivered playing options for all levels and ages. It is the only Touch league in Dubai endorsed by METouch and the Federation of International Touch and sanctioned by the UAE Rugby Federation."
In addition, they say they are open to all ages, levels of ability and gender, the Super 6s offer training, leagues and tournaments for the growing Dubai Touch community.
Super 6 2020-2021 Season
League 1, Season 4 will start on Tuesday, September 8th 2020 (TBC*). Games will run between 7pm – 10pm at the Sevens Stadium.
There are a number of Leagues listed for 2020-2021 and more details and the fees are available online.
League 1: Tuesday 8th September – Tuesday 13th October 2020
League 2: Tuesday 27th October – Tuesday 8th December 2020
League 3: Tuesday 5th January – Tuesday 2nd March 2021
League 4: Tuesday 13th April – Tuesday 18th May 2021
League 5: Tuesday 25th May – Tuesday 29th June 2021
League 6 – Hot Summer Nights: Tuesday 6th July – Tuesday 27th July 2021
League 7 – Hot Summer Nights: Tuesday 3rd August – Tuesday 24th August 2021
Super 6s Mini Series 2020 – 2021
There are also a series of minis tournaments planned in the new calendar.
Series Tournament 1: Sharjah Rugby Club: 20th November 2020
Series Tournament 2: RAK Rugby Club: 15th or 16th January 2021
Series Tournament 3: Al Ain Rugby Club: 26th February 2021
Super 6s International Touch Champs: Dubai: Friday 12th March 2021 (The Sevens Stadium)
Who can play the Dubai Super 6s?
Super 6s runs grades for men only, mixed (2 divisions) and ladies only. All games are played in accordance with FIT Rules.
Last season the divisions that were run include:
TUESDAY MENS DIVISION 1 (4 teams)
TUESDAY MENS DIVISION 2 (4 teams)
TUESDAY LADIES (4 teams)
TUESDAY MIXED DIVISION 1 (4 teams)
TUESDAY MIXED DIVISION 2 (4 teams)
SATURDAY LADIES (4 teams)
SATURDAY MIXED (6 teams)
Super 6s International Touch Champs 2021
There are also plans for a Super 6s International Touch Champs, Dubai.  The one-day tournament is the grand finale to the Super 6s Mini-Series but also welcomes teams from around the region and abroad.
Date: Friday 12th March 2021
Venue: The Emirates Sevens Stadium, Dubai
Touch Rugby News Asia
---
Trending Now