Super KGV 10s 2019
Posted On October 14, 2019
---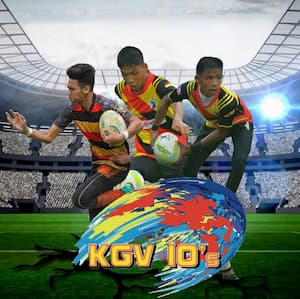 Yet another big tens youth rugby tournament in Malaysia, the Super KGV 10s takes place on the weekend of 1-3 November 2019. There are U11, U12, U13, U14, U15 and U16 divisions at the KGV Tens.
What teams are playing the KGV 10s 2019?
There are a huge number of teams involved at the 'Biggest School's Annual Rugby Tournament In Malaysia." Based on the latest releases from the organisers, more than 55 girls teams and 150 boys teams have registered!
Girls
U11: 8 rugby teams
U12: 18 rugby teams
U14: 8 rugby teams
U16: 24 rugby teams
Boys
U11: 32 rugby teams
U12: 24 rugby teams
U13: 24 rugby teams
U14: 24 rugby teams
U15: 32 rugby teams
U16: 24 rugby teams
Be ready…..1- 3 November 2019

Posted by KGV 10s on Monday, 7 October 2019
Venue: Georgian Green, Seremban, Malaysia
Date: 1-3 November 2019
Other interesting reads on Rugby in Asia
---
Trending Now