Laureus Sport for Good & HKRU Community Foundation
---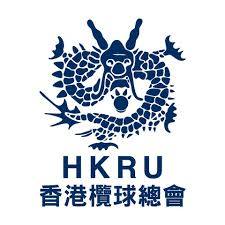 On the 29th July 2020, Laureus Sport for Good & HKRU Community Foundation hosted a virtual evening with Sean Fitzpatrick and Bryan Habana, hosted by Hong Kong Rugby Union CEO, Robbie McRobbie.
The two rugby world cup winning stars and of the game joined an online crowd as the trio discussed a range of topics from the player's involvement with Laureus, their views on youth and grassroots rugby development and some anecdotes from their playing days.
Bryan Habana
Sean Fitzpatrick
Laureus said of the evening "On behalf of the Hong Kong Rugby Union and Laureus Sport for Good, we'd like to thank you all for joining us at 'An Evening in with Sean Fitzpatrick & Bryan Habana. Both Sean & Bryan have expressed their gratitude to all who took the time out of their afternoon/evening to join them in our fireside chat, we hope you all enjoyed."
The evening was also used to promote a good cause, raising funds for both Laureus Sport for Good, and the Hong Kong Rugby Union Community Foundation.
"Both charities believe in the power of sport to reduce inequalities, and truly believe that sport has the power to change the world."
You can still donate – please click here. All proceeds associated with this event will be split equally between the HKRUCF & Laureus.
The pair also put together their own Select XV rugby team comprising only players from New Zealand and South Africa.


Hong Kong Rugby Union Community Foundation (HKRUCF)
The Hong Kong Rugby Union Community Foundation (HKRUCF) was established in March 2013 with the aim of using rugby and the HKRU brand to bring about positive change within our community by tackling social issues.
Every programme addresses at least one of the following 3 social issues, which are aligned with Sustainable Development Goals (SDGs).
Inclusive Society
Education
Health
Move the World Challenge
Both the All Blacks and Springbok stars also mentioned a new #MovetheWorldChallenge which is calling on the global sporting community tom help raise funds for vulnerable children impacted by COVID-19
Sean Fitzpatrick is racing across the Tasman and Habana is taking part in the 'Laureus Moves South Africa' team.
Anyone can join the teams or create their own team friends and family.  Visit the website for more details.
New HKRU Board
The Hong Kong Rugby Union also held their AGM last week and welcomed new HKRU Board members while thanking those who are ending their roles.
Three members of the board and local rugby community Kevin Taylor, John Carroll and the first Director-General, Kim Lam all stepping down.
HKRU Chief Executive Robbie McRobbie said "One might expect people to think twice before getting involved at this time, but the willingness of all of the candidates to engage bodes well for the future of Hong Kong Rugby. It has been a very competitive campaign and for all of the positions, the race was too close to call ahead of the vote."
HKRU Board members 2020-2023
Patrick Donovan – Chairman
Chris Brooke – Facilities
Peter Hudson – Laws and Referees
Fred Au – Director-General
Kim Kan – Director of Women's Rugby
Tony Karton – Director of Youth (new)
Nigel Hobler – Director of Finance (new)
Rod Lai – Director of Community Rugby (new)
Diana Li – Director-General (new)
Ben Stobart – Director of Coaching & Performance (new)
Asia Rugby news
---
Trending Now