ITF Tag Confederations Cup Tournament 2020
Posted On December 20, 2019
---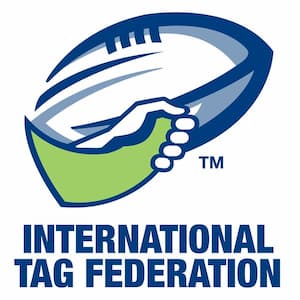 The International Tag Federation (ITF) is looking to host a Confederations Cup in 2020 and some Asian nations are looking to participate. The Confed Tag Cup 2020 will be hosted in Limerick, Ireland, which is also hosting the ITF Tag Rugby World Cup in 2021.
UPDATE:
Due to COVID-19, the tournament has been postponed and is now scheduled to take place in 2021 in Limerick, Ireland. See more here.
ITF Tag Confederations Cup Tournament 2020
Only Japan is listed as a full member on the ITF website, but Hong Kong Tag has expressed an interest in playing at the ITF Tag Confederations Cup Tournament 2020.
The Hong Kong Tag is looking to field a Mixed Open Team at the tournament and has made an expression of interest open to eligible players.
It will be interesting to hear if any other teams from Asia will be attending?
Venue: University of Limerick, Ireland
Date: August 2021 (Updated)
ITF Tag Rugby World Cup 2021
The previous Tag World Cup was held in Coffs Harbour, Australia in 2018. Although the ITF website is not up to date, the FB page confirmed that the 2021 ITF Tag Rugby World Cup will be the first to be held in the northern hemisphere.
Irish Tag Rugby confirmed in February 2019 they would be the hosts: "A joint bid led by the UL Conference and Sports Campus and the Irish Tag Rugby Association supported by Shannon Region Conference and Sports Bureau, Failté Ireland and Limerick City and County Council was successful in winning the event for Limerick, which will see 3,000 plus tag rugby players from well over 20 countries and their entourage travel to the Treaty City in August 2021."
Venue: University of Limerick, Ireland
Date: 31st July – 5th August 2022 (Updated)
The competition will involve various age categories in men's, women's and mixed divisions. According to the organisers, teams need to have registered through their national federation to compete.
ITF Tag Rugby World Cups
New Zealand (2012)
Australia (2015)
Australia (2018)
Ireland (2022)
Who are the ITF?
The International Tag Federation website says that "ITF was formed at a meeting held in conjunction with the Oztag Australia and New Zealand Tag Football Incorporated that was held in Auckland in the summer of 2008…..The meeting discussed Tag rules, Tag Balls, Equipment, The setting up of the organisation, The Constitution and the 5-year Plans, Merchandise and Development and upcoming events."
What is Tag Rugby?
Tag Rugby is loosely based on Rugby League but has minimal contact. All players wear shorts with velcro patches with two tags attached to them. Each team has seven players and each team has six tags to try and score a try (similar to touch rugby).
The field dimensions are 70m by 50m, and the tries are worth one point and there are no conversions. In mixed Tag Rugby, female tries are worth three points. You can find out more on the Irish Tag Rugby website.
Credit to Irish Tag Rugby FB for the video.
The 2021 ITF Tag World Cup is coming to Ireland! ☘️

Posted by Tag Rugby Ireland on Wednesday, February 6, 2019
Read more about touch and tag rugby in Asia
---
Trending Now