Women's Rugby World Cup 2025 expands to 16 teams
Posted On December 1, 2020
---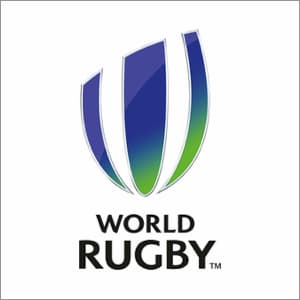 World Rugby confirmed this week that the women's Rugby World Cup 2025 will be expanded to include 16 national rugby teams, instead of 12.
The host nation for the 2025 edition of the tournament is yet to be confirmed – the latest reports indicate women and girls now account for 28% of the global playing population.
Rugby World Cup 2025
World Rugby Chairman Sir Bill Beaumont said; "Women's rugby is the single greatest opportunity to grow the sport globally. In 2017 we set out an ambitious eight-year plan to accelerate the development of women in rugby, with a core pillar focussing on high-performance competition and an ambition to improve and expand the number of teams competing in pinnacle events. We have seen in recent years that more teams are making a statement at international level and unions are continuing to develop their women's high-performance programmes.
The announcement "reflects World Rugby's commitment to accelerating the development of the women's game globally through its transformational women's strategic plan 2017-25″ claimed the sports governing body, while also  providing the opportunity for more teams to be more competitive on the biggest stage."
The RWC host selection process opens in February 2021 and will conclude in May 2022 with a World Rugby Council vote to determine the hosts for the two men's (2027 and 2031) and women's (2025 and 2029) Rugby World Cups.
The expansion of the women RWC with more teams, and the hosting selection process, are both part of World Rugby's key objectives to support Rugby's Women in Rugby Plan.
Beaumont added, "This is a milestone moment for the women's game, expansion of the Rugby World Cup opens additional aspirational and inspirational playing pathway opportunities for unions at the highest level of the game and creates an added incentive for unions worldwide to continue to invest and grow in their women's programmes."
Rise of Women's Rugby 2019
Interest in Women's rugby reached 45 per cent in established markets and 27 per cent in emerging markets.
Across 36 surveyed markets, there were over 140 million female rugby fans in 2019, which marks a 29 per cent increase since 2018.
Rugby World Cup 2021
The Rugby World Cup 2021 will feature 12 of the best women's rugby teams in the world in New Zealand from 18th September – 16th October 2021. The pools for the RWC 2021 in New Zealand were confirmed in November 2020 with some spots still open to teams who need to complete their regional qualifications.
Rugby World Cup News
---
Trending Now