Asia Rugby votes in new Executive Committee (EXCO) members
Posted On December 1, 2020
---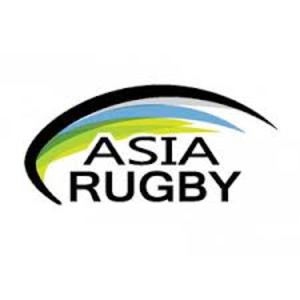 Asia Rugby held its 2020 Annual General Meeting and Council meeting remotely on Sunday 29th November 2020 and elected new Executive Committee (EXCO) 2021 members.
Asia Rugby 2020 AGM
Some of the key outcomes at the 2020 Asia Rugby AGM included:
New EXCO members voted in.
The audited consolidated financial statements adopted.
New options of financial auditors for the current financial year onwards.
Asia Rugby's achieved 15% female representation at the Executive Committee level; aims for 33% in the coming 2 years.
It has been a year since Asia Rugby President Mr Qais Al Dhalai took over the governing body of rugby in Asia.
He welcomed the new members Cambodia, Iraq and Palestine, congratulated Afghanistan Rugby for reaching Full Membership. In addition Jordon, Qatar and Nepal were congratulated for joining World Rugby as Associate Members, and Iran and Laos for their Full Membership of World Rugby.
Asia Rugby EXCO 2021
The Asia Rugby AGM included the election for one female position for World Rugby Representative and six Executive Office members.
Asia Rugby said via its social media platforms "In a historical milestone, Asia Rugby Council elected two female members on the EXCO; Ms Ada Milby (Philippines), who will continue her role as World Rugby Council Member, and Ms Nahid Biyarjomandi (Iran), EXCO Member."
The six Asia Rugby EXCO 2021 members who were elected  are:
Mr Chen Yingbiao (China)
Mr Ghassan Hajjar (Lebanon)
Mr Kakhramon Djalilov (Uzbekistan)
Mr Sunghoon Park (Korea)
Mr Sahapol Polpathapee (Thailand)
Ms Nahid Biyarjomandi (Iran)
Asia Rugby has not made it clear on their website or social media what the full composition of the new EXCO is and we have messaged them for clarification – Updated here.
2020 Asia Rugby EXCO
At the 2019 AGM, the EXCO included (newly elected*):
President: Qais Al-Dhalai * (UAE)
Vice Presidents: Fawzi Khawaja * (Pakistan) and Velayuthan Tan * (Malaysia)
Hon Treasurer: Mike Haynes * (Hong Kong)
World Rugby Council Members: Terence Khoo * (Singapore ) and Ada Milby (Philippines)
Members: Natapol Hemyoo (Thailand), Makoto Nishiki (Japan), Kakhramon Djalilov (Uzbekistan ), Herman Huang (Chinese Taipei), Gondo Radityo Gambiro * (Indonesia), Tanka Lal Ghising * (Nepal)
Asian Rugby News
---
- Advertisement -

Trending Now