Best rugby tournaments in Asia in December 2019
Posted On December 6, 2019
---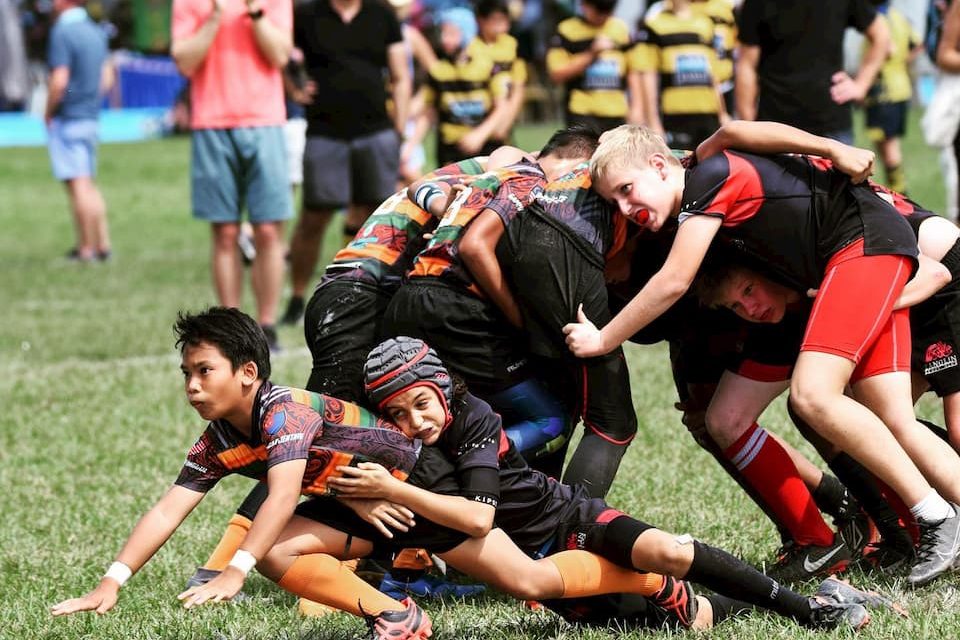 December, it's quieter on the rugby front, but its maybe a welcome respite from a crazy busy year of rugby in Asia. Having said that, the rugby that us being played is top-level- with the SEA Games rugby 7s the premiere event this month, but there are also Under 19 championships to be won as well as regular league action in many countries. Here are your best rugby tournaments in Asia in December 2019.
Feature Photo Credit: centaurs_sports & cfphotosin
SEA Games 2019
The 30th edition of the SEA Games is hosted in the Philippines. The rugby 7s will be played in Clarke and includes 6 women's and 6 men's teams. This number is down on the number of teams which competed in Malaysia in 2017.
The player eligibility is based on Olympic rules and both the men's and women's divisions will be tightly contested by the teams playing at SEA Games 2019.
Women's SEA Games 7s rugby: Malaysia, Philippines, Singapore, Thailand, Indonesia, Laos
Men's SEA Games 7s rugby: Malaysia, Philippines, Singapore, Thailand, Indonesia, Laos
Asia Rugby Under 19 Championships
There are three divisions of Under 19 rugby in Asia and all three tournaments will be played in December 2019.
Asia Rugby Under 19 Championship
The week-long tournament U19 Championship includes the top four U19 teams in Asia:
Hong Kong, Singapore, Chinese Taipei and Korea.
Hong Kong are the defending champions but Korea will be looking to upstage them at home, and age-grade level Singapore and Chinese Taipei will be right in the mix.
Venue: Taipei Municipal Stadium, Chinese Taipei
Date: 8-14th December 2019
Asia Rugby Under 19 Division 1
The four teams competing in the U19 1st Division are:
Philippines, Thailand, China and Sri Lanka.
Whereas the top Championship is a round-robin format, in Division 1 the teams start with semi-finals and then a final and a 3rd place decider to see who is relegated and who wins promotion for 2020.
11th December Semi-finals
Philippines vs Thailand
China vs Sri Lanka
The Final games are played on the 14th of December 2019.
Venue: Yongchuan Sports Center, Chongqing, China

Date: 11-14th December 2019
Asia Rugby Under 19 Division 2
Only two teams will contest Division 2 U19 Men and the chance to earn promotion to Division 1 in 2020.  Although it's not clear, we assume the teams will be playing their two games with the aggregate scores determining the winner of Division 2. Malaysia will have the home advantage against the UAE.
Singlife Girls Rugby TRC Cup 2019
Singlife Girls Rugby TRC Cup 2019 is played in Singapore and will feature teams from the host nations as well as teams from Bali, Jakarta, Philippines, Laos, Cambodia and Vietnam.
The HK and Singapore rugby communities have assisted these teams in being able to attend, resulting in more than 400 girls playing the tournament. There are a number of age-grade levels played at the one-day tournament.
Venue: TRC Pitches, Singapore
Date: 7th December 2019
Rugby in China
In China there is also the women's Shanghai Sino Tens rugby tournament and the SRFC Silver Dragons will face the Suzhou Late Knights in the All China Cup East Finals.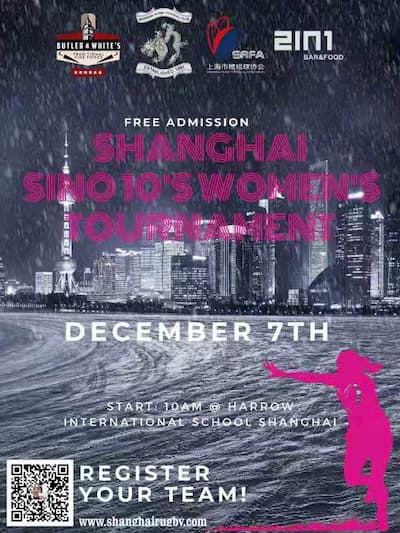 Other rugby in December 2019
Although not played in Asia, the Sky Sport World School Sevens Rugby 2019 will feature a Japanese girls team this December while the Japanese 7s teams will be in action at the Emirates Dubai 7s 2019.
Regular leagues also continue in Singapore, Hong Kong, Sri Lanka and elsewhere this month.
Other interesting reads on Rugby in Asia
Keep tabs on all the best rugby tournaments in Asia with our Tournament Calendar. Please feel free to get in touch if there is a rugby tournament we have not listed.
---
Trending Now