Asia Rugby U20 Sevens 2022
Posted On November 2, 2022
---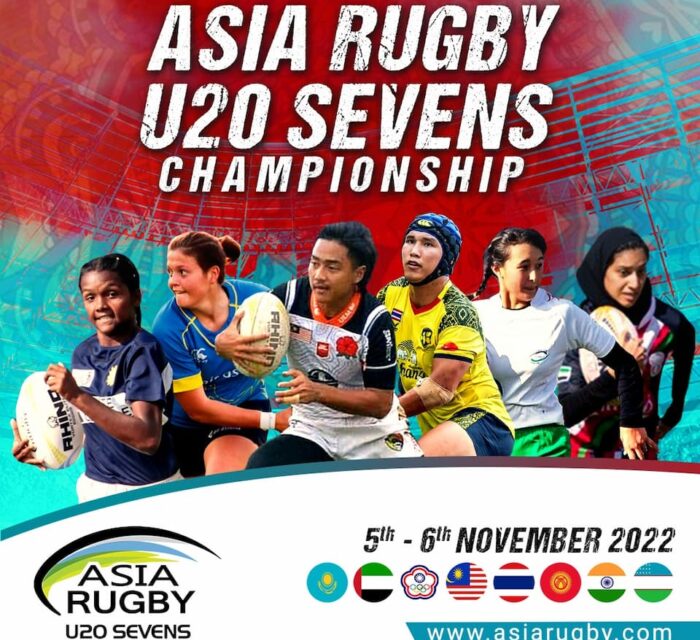 The Asia Rugby U20 Men's and Women's Sevens 2022 Series gets underway this weekend in  Uzbekistan from 5th – 6th November 2022.
There is limited information available on the teams but Asia Rugby confirmed with us that this tournament has no repercussions or advantage for teams winning or losing.
We will update any team information, schedules and pools as they are made known to us.
Asia Rugby U20 Men 2022 Teams
In total, 8 men's teams are involved in Asia Rugby U20 Men 2022 tournament, we assume they will be split into two pools of four.
Asia Rugby will update the pools and schedule here closer to the weekend.
Uzbekistan
Kyrgyzstan
Kazakhstan
UAE
Taipei
India
Odisha Rugby confirmed one of its players Ganesh Dhangada Majhi – Malkangiri in the Indian squad.
Malaysia Rugby confirmed it held training matches in preparation this past week in Padang Utara, Petaling Jaya for their U20 Men and Women.
Asia Rugby U20 Women 2022 Teams
There are, by contrast, only five women's teams playing in the Asia Rugby U20 Women 2022 tournament.
The Pools and Schedule will be updated here by Asia Rugby,
Odisha Rugby confirmed 5 of their players were selected for Indian National Rugby Women including Arati Murmu – Mayurbhanj, Tarulata Naik – Keunjhar, Parbati Hansdah – Mayurbhanj, Nirmalya rout- Bargarh, Mama Naik- Keunjhar (Team Captain).
Where to watch the Asia Rugby U20 Sevens 2022
The tournament will be live-streamed by Asia Rugby on their social media platforms.
Asian Rugby Tournaments 2022
---
Trending Now