Asia Rugby Under 19 Boys Division 2 2019
Posted On December 19, 2019
---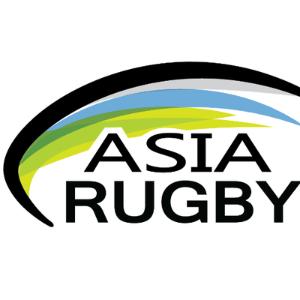 The Asia Rugby Under 19 Boys Division 2 2019 wrapped up in Malaysia this week with the hosts narrowly winning the title over the UAE across the two-game playoff series.
Asia Rugby U19 Men's Division 2 2019 results
Malaysia and UAE were the only national teams competing for the Division 2 title and Malaysia had the advantage of playing the series at home.
Two matches were played with the aggregate score to determine which team would be the champions, and importantly, gain promotion to Division 1.
However as we reported last week, there were concerns from the home team that they were ill-prepared for the series. The Coach of the Malaysian Under 19s cited lack of preparation time and warm-up games as major concerns.
In the first game, played on Sunday 15th December, both teams played a tight game, so close that they could not be separated at the final whistle with the score at 12 points each. This meant that the deciding game on Wednesday would determine the outcome and provide a nail-biting finish.
The games were played in wet and soggy conditions and Malayasia Rugby said of the second game's dying minutes "The last play of the match could upset the home crowd after UAE managed to rob the Malaysian's ball in its 22-meter line. Luckily, the home-side players were very composed and put the highest pressure they could until one of UAE's player made a huge mistake by knocking on the ball." This meant that Malaysia clinched the game with a final score of 15-14 to win the Division 2 title.
Malaysia will join Sri Lanka, Philippines and Thailand in Division 1 in 2020, while the UAE should be playing China in Division 2.
Game #1 Sunday 15th December 2019:  Malaysia 12-12 UAE
Game #2 Wednesday 18th December 2019: Malaysia 15-14 UAE
Final Standing Asia Rugby Men's Under 19 Championship 2019
Hong Kong
South Korea
Chinese Taipei
Singapore (relegated to Division 1)
Final Standing Asia Rugby Men's Under 19 Division 1 2019
Sri Lanka (promoted to Championship)
Philippines
Thailand
China (relegated to Division 2)
Final Standing Asia Rugby Men's Under 19 Division 2 2019
Malaysia (promoted to Division 1)
UAE
*This is based on information from Asia Rugby.
Read more about Asia Rugby news
---
Trending Now