Hong Kong Sevens 2020 and Kowloon RugbyFest 2020
Posted On December 18, 2019
---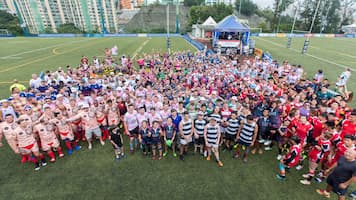 The Cathay Pacific/HSBC Hong Kong Sevens and Kowloon RugbyFest have both confirmed the tournaments are set to go for April 2020. The HKFC GFI Tens recently announced the rugby tournament would not take place in 2020, due to the ongoing protests in Hong Kong.
Update: 13th February 2020
It was announced that the Cathay Pacific/HSBC Hong Kong Sevens 2020 would be postponed until October 16-18 2020 due to the coronavirus outbreak. The Kowloon RugbyFest 2020 will also change its dates which will be confirmed.
Cathay Pacific/HSBC Hong Kong Sevens 2020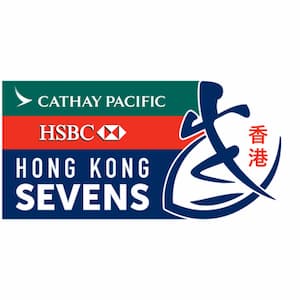 The Cathay Pacific/HSBC Hong Kong Sevens will feature the Men's and Women's World Series teams in April. The Hong Kong Rugby Union  already had posted a statement that they are confident the event would go ahead. They have also reminded fans that the ballot for tickets is open to eligible persons.
The HK 7s is has been played since 1976 and is one of, if not the most popular sevens rugby event in the world. More than 120,000 spectators, attend the Cathay Pacific/HSBC Hong Kong Sevens.
The Hong Kong Sevens week includes a number of other rugby events and tournaments such as the All Girls International Rugby 7s 2020 (March 27th and March 28th 2020), and the Kowloon RugbyFest.
Venue: Hong Kong Stadium
Date: October 16-18 2020 *updated
Kowloon RugbyFest 2020
The Kowloon Rugbyfest is a very popular one-day social tournament which is played at Kings Park a couple of days before the main 7s rugby starts. This week the organisers took to social media to allay any fears that Kowloon Rugbyfest would not be going ahead next year
As a result of the change of dates to the Cathay Pacific HSBC HK7s 2020 on February 13th, the social tournament has had to adjust too.
They announced:
"Following Hong Kong Rugby Union's protocols, we regret to inform you that the Tanner De Witt Kowloon RugbyFest will also be postponed until October 2020 (Date tbc). We are hopeful of your understanding and ongoing commitment to the tournament and we can assure you that plans are underway to make sure the Tanner De Witt Kowloon RugbyFest tournament and evening dinner will be as entertaining as ever. We look forward to welcoming you to Hong Kong in October 2020!"
Who plays at Kowloon RugbyFest?
The popular rugby tournament is open to 24 Men's teams and 8 women's teams. The matches tend to come thick and fast and played on 2-3 fields with no half time breaks in the tens rugby format.
The Men's tournament consists of four pools each comprising of 6 teams, with teams competing for the Cup, Bowl, Plate, and Shield.  The Women's tournament consists of 2 pools of four teams and a Cup, Bowl, Plate and Shield competition.
2019 Women's Cup Champions: Shandong RFC
2019 Men's Cup Champions: Kowloon Ratcatchers
You can also find more information on their website. Teams have until early March to register.
Venue: Kings Park, Hong Kong
Date: TBC October 2020
Sevens Rugby in Asia
---
Trending Now