Best touch rugby tournaments in Asia in November 2019
Posted On November 6, 2019
---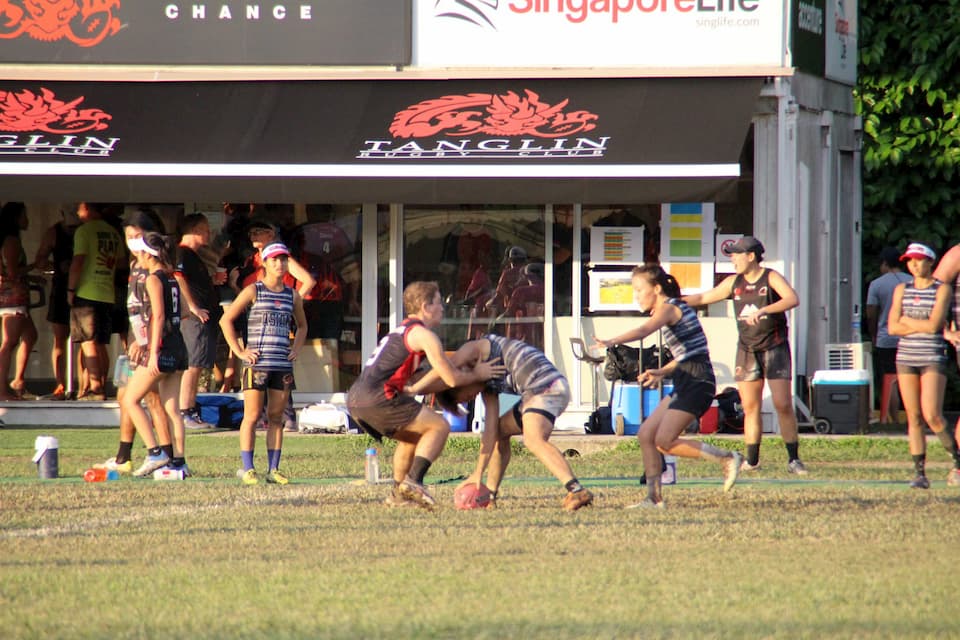 The touch rugby scene is alive and well throughout Asia and this November a number of tournaments are set to take place in China, Singapore and Thailand with domestic touch leagues also running in several countries. Here are your best touch rugby tournaments in Asia in November 2019!
Feature Photo Credit: Shanghai Touch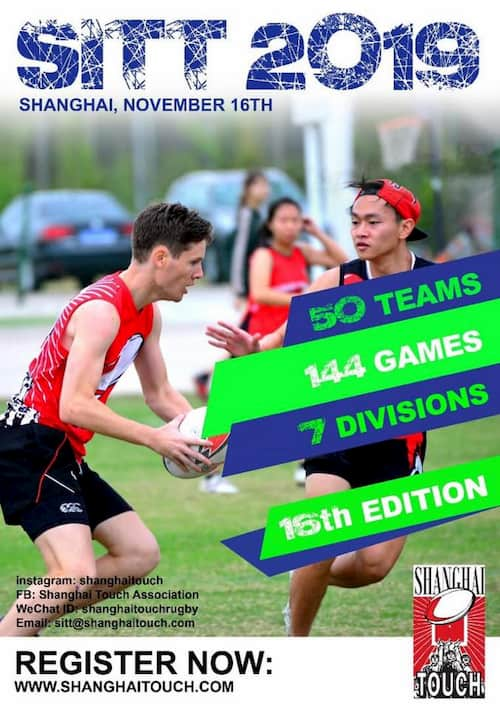 Shanghai International Touch Tournament (SITT) 2019
The Shanghai International Touch Tournament (SITT) is an annual tournament and will be played on November 16th 2019. This is the 16th edition of SITT and over 50 touch rugby teams across 7 divisions are expected for the tournament in China.
Date: 16th November 2019
Venue: 上海滩运动公社 Sports Club, Shanghai, China
Pan Pacific All Schools Touch Championships
The Pan Pacific All Schools (PPAS) Touch Championships 2019 is hosted by The Singapore American School. This annual touch rugby tournament is youth-focused and has several age categories from Under 10 to Under 20.
Venue: The Singapore American School
Date: 23-24 November 2019
SASMITTT 2019 Touch Rugby
The SASMITTT (Southerners Annual Social Mixed International Touch Tournament Thailand) will be held for the 11th time in Bangkok. The popular touch rugby tournament is only open to mixed teams and is a 1-day tournament.
Venue: Bangkok Patana International School, Thailand
Date: 23rd November 2019
Guangzhou's Touch Series
The Guangzhou's Mercedes-Benz Parfums Touch Super Series saw its final round played in November. A Social and Competitive league was in action and the organisers said the "Touch Super Series is a fantastic opportunity for beginners and experienced players to practice their skills in quality match situations!"
Venue: Liede Experimental School of Guangzhou Tianhe Middle School, China
Date: October 14th – November 4th 2019
Other interesting reads on Rugby in Asia
Keep tabs on all the best rugby tournaments in Asia with our Tournament Calendar. Please feel free to get in touch if there is a rugby tournament we have not listed.
---
Trending Now