Cambodia Tens 2023
Posted On November 10, 2023
---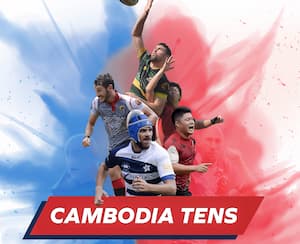 The dates for the Cambodia Tens 2023 were confirmed by the organisers and although the annual tournament is usually held at the end of October, it will run from 11-12 November 2023.
Updated 10 November 2023
The two-day social tournament in Phnom Penh is set to include Men's, Women's and Vets (35+ Men's) contact tens rugby as well as touch rugby.
Cambodia 10s 2023 Date Change
Cambodia Tens organisers explained the change of date for the Cambodia 10s 2023 edition: "This is a particular edition for us to organise as 2023 is marking the 10 year Anniversary of the founding of our NGO Kampuchea Balopp, a milestone which could not have been possible without the support of all volunteers, donors and partners!"
They added that due to the Rugby World Cup 2023 in France, the Cambodia Tens will take place after the completion of the RWC 2023.
Teams – Cambodia Tens 2023
The final team tally sees the 2023 edition of the Cambodia Tens feature 4 mixed touch teams, 8 men's, 3 women's, and 10 Old Boys contact teams. The Old Boys only play on Saturday.
Men's Tens 
Group A
Group B
Women's Tens
Kaun Damrei
Lotus Women's Rugby Club
Saigon Geckos
Old Boys Tens (Over 35s)
Group A
The Kens
Kowloon Auld Dragons
FABs
KL Tigers RFC
Singapore Dragons
Group B
XV Gaulois
China Fossils
Saigon Dirty Geckos
CSR All Stars
Touch Rugby
Rahus
Kaun Damrei
Apsaras
A Nguyen Nha Be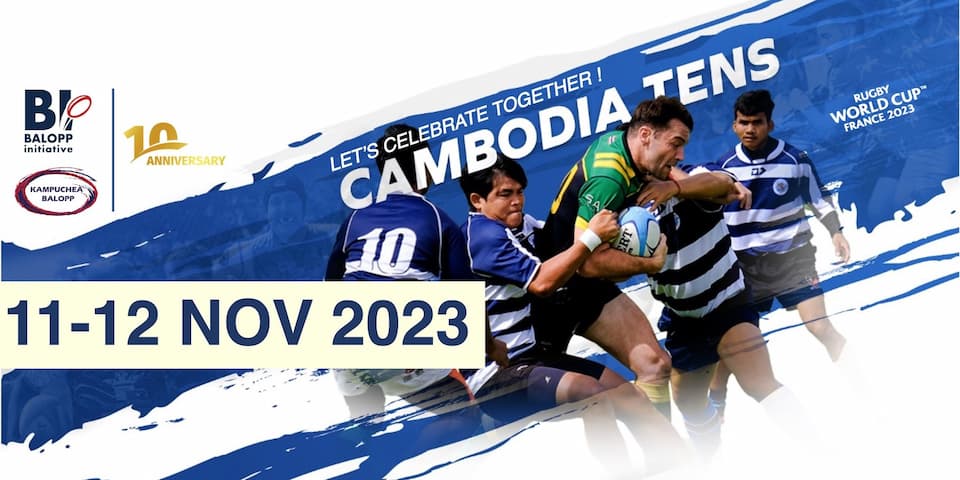 Asian Rugby Tournaments
---
Trending Now