Malaysia National Rugby Stadium on track
---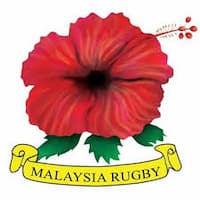 The ambitions of Malaysia Rugby to have a Malaysia National Rugby Stadium remain on track as the MR president Datuk Shahrul Zaman Yahya met with national Sports Ministry officials to discuss the plans.
Malaysia National Rugby Stadium
The New Straits Times reported this past week that the discussions between the MR and the Sports Ministry were productive and that the "Malaysia Rugby (MR) confirmed that the Sports Ministry have finalised the tender for the stadium project in Putrajaya."
We had reported previously on the plans of the stadium which would be the first national purpose-built rugby stadium in Malaysia and that 6.47-hectare area of land has been secured.
MR president Datuk Shahrul Zaman Yahya said that "The stadium project can move forward with the following steps once the Conditional Movement Control Order (CMCO) is completed."
He also confirmed that the value of the project is RM17 million (nearly 4 million USD) and it will be built in Precinct 13, Putrajaya. Previously it was indicated it would be in Precinct 13.
2031 Rugby World Cup ambitions
Malaysia Rugby also laid out it had "submitted a preliminary proposal to the ministry for our 2031 World Cup qualification project where we have outlined the budget." The proposal would be reviewed by the National Sports Council (NSC) and decide on the outcome of the funding.
In a recent interview on the Asia Rugby Live web series, Asia Rugby President Mr. Qais Al Dhalai said he felt Malaysia and Sri Lanka would be the two most likely nations in Asia to have a pro rugby union league in the future aside from Japan and Hong Kong.
Rugby in Asia
---
Trending Now