Hangzhou 2022 Asian Games Postponed
---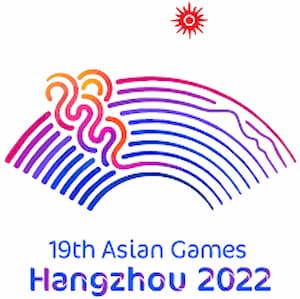 News today has revealed that the Hangzhou 2022 Asian Games, which was due to be hosted by China, has been postponed due to their ongoing COVID-zero policy.
China Central Television has quoted officials who confirmed there will be a date change for the Games and a statement said "The Olympic Council of Asia (OCA) has announced that the 19th Asian Games, originally scheduled to be held in Hangzhou, China from September 10 to 25, 2022, will be postponed,"
No new date for the Hangzhou 2022 Asian Games has been set. A number of rugby unions in the region who were planning to play sevens at the Games are reacting to the news which has come as a surprise.
The HKRU which had just this week announced their sevens squads which were (we assume will still be going) on a European training tour from 8 May to 17 June 2020 have just released the following:
"The Hong Kong Rugby Union is no stranger to the disappointment of postponing sporting events out of concerns over Covid-19. We sympathize with all of the organizers and athletes at this time but are confident in the successful staging of the 19th Asiad at a later time.
While our elite sevens athletes will be disappointed in this news, especially our defending gold medalist men's squad, the teams are busy preparing for a heavy international sevens calendar with competitions overseas in June and August, and the Rugby World Cup Sevens in September. There is still much to play for in 2022 and our focus remains on those competitions," said Robbie McRobbie, Chief Executive of the Hong Kong Rugby Union.
(We were actually due to speak with Iain Monaghan (HKRU Womens Head 7s coach) and Paul John (HKRU Head  Men's Head 7s coach) today but the news of the Games caused these to be postponed),
In addition, the Asian Youth Games Shantou 2021 has been cancelled.- the next Asian Youth Games will be held in 2025 in Tashkent, Uzbekistan.
Asian Rugby News 2022
---
Trending Now