HBS to broadcast men's and women's Rugby World Cups
Posted On January 28, 2022
---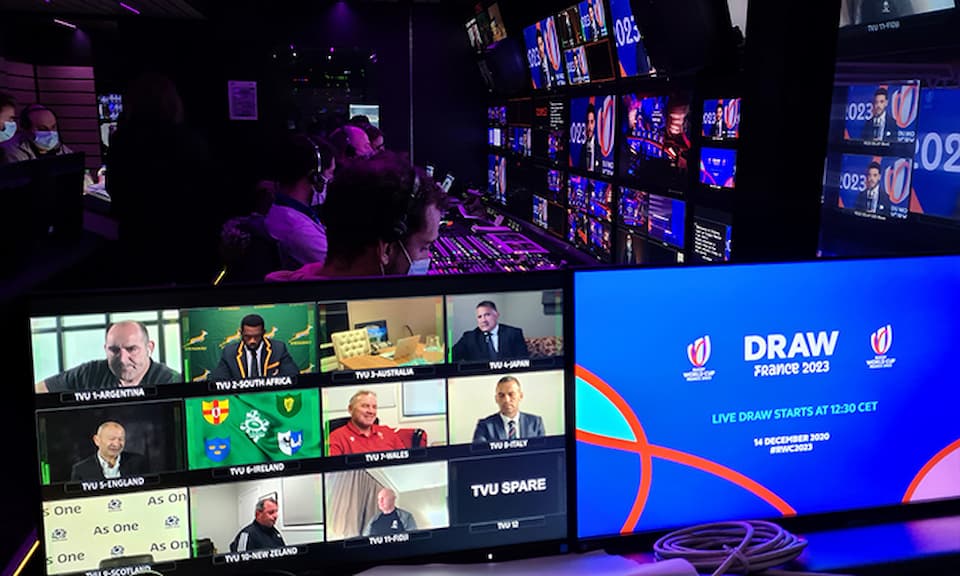 World Rugby has announced that HBS (Host Broadcast Services) will broadcast the men's (2023) and women's (2021) Rugby World Cups. 
With the Rugby World Cup 2021 in New Zealand (8 October-12 November 2022) and Rugby World Cup 2023 in France (8 September-28 October) broadcaster confirmed, HBS joins TF1 as a broadcaster for the global sports events.
World Rugby had previously announced the Rugby World Cup 2021 and 2023 French broadcaster will be TF1 which will provide free-to-air coverage of the women and men's tournaments in France.
World Rugby Chief Executive Alan Gilpin said: "We are thrilled to renew our strong collaboration with HBS to provide state-of-the-art broadcast coverage of our showcase tournaments. Millions of fans worldwide will watch Rugby World Cups 2021 and 2023 thanks to HBS' delivery and they will engage with rugby's biggest event like never before through exciting broadcast innovations, all delivered with sustainability and efficiency in mind."
World Rugby and Host Broadcast Services extend their successful partnership which was responsible for the most widely viewed rugby event ever at Rugby World Cup 2019. The governing body said that they will be "focusing on innovative content creation and accessibility to broaden the reach and appeal of the sport's showcase events in a sustainable manner."
This will include the "implementation and running of the International Broadcast Centre as well as servicing rights-holding broadcasters around the world with satellite distribution, digital services and content creation partnering with World Rugby's content and digital teams."
Rugby World Cup 2021
Gilpin added: "We are particularly excited about HBS' plans for Rugby World Cup 2021, playing in 2022, and the opportunity to showcase the pinnacle of women's elite rugby to new audiences via HBS' broadcast expertise for the first time. The women's game – from the pitch to the boardroom – is a major growth focus for us, and we are very much committed to harnessing the incredible energy of New Zealand to inspire more women and girls to join the rugby family."
The final qualification tournament for RWC 2021 takes place in Dubai in February 2022, with three teams still able to qualify:
The match schedule is:
Kazakhstan v Colombia – Feb 19 2022
Scotland vs Winner of Feb 19 match – Feb 25 2022
World Rugby News 2022
---
Trending Now