HSBC World Rugby Sevens Series Malaga 2022 Pools & Schedule
Posted On January 13, 2022
---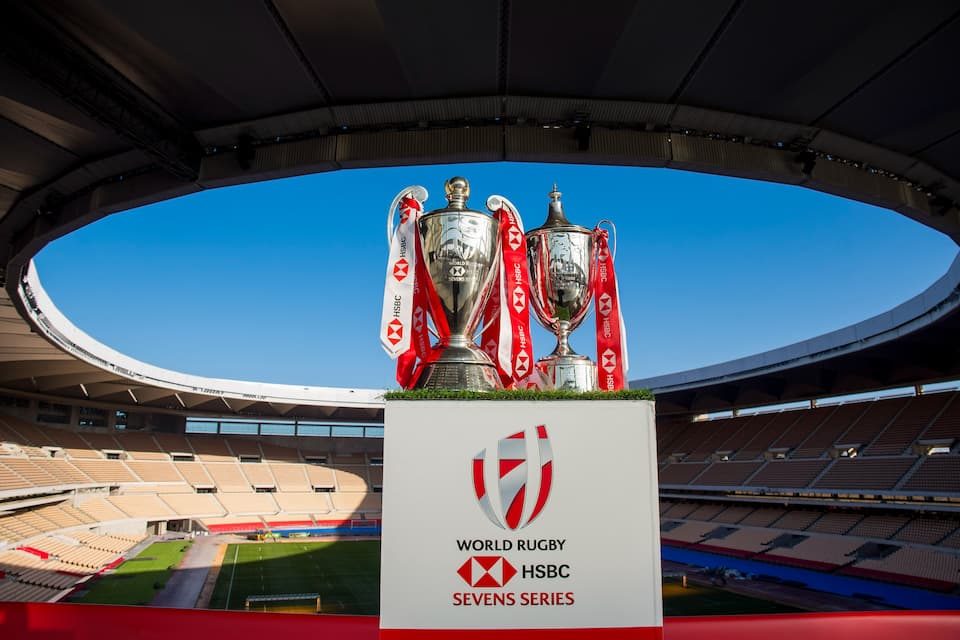 The HSBC World Rugby Sevens Series 2021-2022 have confirmed the pools for the event in Malaga, Spain which takes place from 21-23 January 2022.
Following the recent back to back events in Dubai, which saw both the Australian women and South African men claim consecutive titles, two consecutive events will be staged in Spain.
The two Spanish events are part of a revamped HSBC World Sevens Series – but the events in January see the men revert back to a full complement of 16 teams, with NZ and Samoa back in action. Team GB also reverts back to separate England, Wales and Scotland sevens teams.
12 women's teams will also be competing at the Estadio Cuidad de Malaga, with Fiji looking to knock Australia from their perch at the top of the standings.
Malaga will become the first new host city in the women's competition since Hamilton in New Zealand in 2020 and the 18th overall said World Rugby.
UPDATE
In mid-January 2022, some team changes were announced as the NZ men and women won't be attending due to COVID travel restrictions.
The HSBC World Sevens Series said: "Welcome, Germany and Belgium! Both sides are heading to the HSBC Spain Sevens to replace the All Blacks Sevens and Black Ferns Sevens due to COVID-19 travel restrictions".
On January 18, 2022, it was also confirmed that the Fiji Men and Women might not be attending. World Rugby said: "Fiji men and women are also currently unable to travel to Malaga and will not be replaced in the pool stage. Opponents due to face Fiji will receive three match points for the bye matches. While they are out of the pool stage, is it yet to be confirmed if Fiji men will be able to participate later in the competition in Malaga."
Jamaica Men also were confirmed to be replacing Samoa.
This also caused a reshuffle of the pools (see below).
Malaga, Spain HSBC World Sevens 2022 Pools
Women's Sevens Pools
Pool A: Spain, Australia, Ireland, Belgium
Pool B: USA, Canada, Fiji*, Poland
Pool C: Russia, Brazil, France, England
The women's list of fixtures can be viewed here.
Men's Sevens Pools
Pool A: England, Fiji*, South Africa, Scotland
Pool B: Australia, Germany, Ireland, Japan
Pool C: USA, Spain, Jamaica, Argentina
Pool D: Kenya, Canada, France, Wales
The men's list of fixtures can be viewed here.
Opponents due to face Fiji will receive three match points for the bye matches.
Where to watch the HSBC World Rugby Sevens?
Rugby sevens fans around the world can watch the action via live stream on World Rugby digital platforms including world.rugby, YouTube and Facebook in countries where there is no national broadcaster covering the event.
The attention turns to Sevilla the following weekend from 29-30 January 2022.
Rugby News in Asia
---
Trending Now