Japan Rugby League One 2022-2023: JRLO Round 11 Preview
---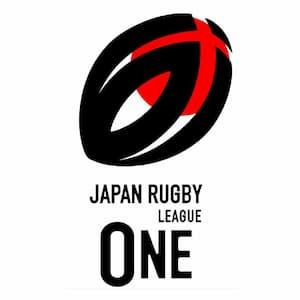 THE JRLO ROUND 11 MATCHES SEES ACTION GET UNDERWAY ON A FRIDAY NIGHT FOR THE SECOND WEEK RUNNING, WITH ALL MATCHES PLAYED FROM MARCH 10-12, 2023 ACROSS JAPAN & ACTION IN ALL 3 DIVISIONS OF TOP-FLIGHT JAPANESE RUGBY. 
Hino Red Dolphins Withdraw & Forfeit D2 matches –  Relegated to D2 2023-2024 Season
The Hino Red Dolphins have received approval from the JRLO to withdraw from all remaining fixtures it was confirmed, following the revelations of squad members in the pre-season damaging a bar. As such, they forfeited all remaining matches.
This also means that as a result of this decision, the 1st place team in Division 3 (D3) in the 2022-23 season will be automatically promoted to Division 2 (D2) from the next season, it was confirmed by the JRLO. Hino Red Dolphins will also be relegated to Division 3.
JRLO Round 11  – Division 1
Friday 10th March 2023
All times shown are Japan Time (JT)
Ricoh Black Rams Tokyo vs Kobelco Kobe Steelers – Prince Chichibu Memorial Stadium, Tokyo, 7pm
The Round 11 weekend kicks off at Prince Chichibu Memorial Stadium on Friday night when the Ricoh Black Rams Tokyo host the Kobelco Kobe Steelers who may have seen their semifinal aspirations slip away after last weekend's 39-point loss defeat by Toshiba Brave Lupus Tokyo.
Ricoh Black Rams Tokyo have claimed back-to-back wins seeing them rise to 7th on the log while the visitors have leaked 99 points in their last two matches.
Ricoh coach Peter Hewat said "The players have been training hard without stopping, and I'm glad that we've been rewarded for that in the last two weeks. We had a tough month [playing] against the top four, and while we worked hard, we could see that the gap between us and the top four was not huge. I think we've had a good two weeks with that in mind."
The absence of both All Black midfielder Ngane Laumape and Brave Blossom's flyhalf Seungsin Li impacted Kobelco Kobe Steelers performance and loss last weekend (Laumape is most likely gone for the rest of the season and Li is unavailable again this weekend).
Kobelco Head coach Nick Holten knows his players must make the most of their attacking opportunities, saying "We created chances in the first half (against Toshiba) but we couldn't score where we should."He has not given up on their playoff hopes "It has become difficult to reach the playoffs. However, we don't want to worry about the standings, but focus on whether we can make the adjustments [needed] for the next match."
Saturday 11th March 2023
Tokyo Suntory Sungoliath vs Saitama Panasonic Wild Knights – Prince Chichibu Memorial Stadium, Tokyo, 2.00 pm
Saitama Panasonic Wild Knights and Tokyo Suntory Sungoliath have contested the last two grand finals, (and share 11 domestic titles between them across the professional era).
Wild Knights' extended their unbeaten run to 43 matches with last week's 30-15 win over previously unbeaten Kubota Spears Funabashi Tokyo Bay, Sungoliath were the last team to beat them, in the 2019 competition.
Wild Knights were relentless on defence, and quick to cash in on any opportunity created on the attack thanks to flyhalf Takuya Yamasawa, who was simply too hot for Kubota to handle. The defending champions have scored 164 points in their last four outings.
Sungoliath lost their second match of the season with a 27-20 loss to Toyota Verblitz. "We played in a way that gave Toyota V momentum in terms of execution ability," Sungoliath Rugby Director Kiyonori Tanaka said after the loss.
Wallaby coach Eddie Jones remains on the payroll as an advisor for Sungoliath and the team has seen significant changes for this weekend's matchup. Last week's skipper, halfback Naoto Saito, has been relegated to the bench while  Brave Blossom's backrower Tevita Tatafu returns to the back of the scrum.
Shizuoka Blue Revs vs Kubota Spears Funabashi Tokyo Bay – Ecopa Stadium, Shizuoka, 2.30pm
Shizuoka Blue Revs drew 22-22 tie with Yokohama last week and sit in 10th position on the points table. Last year, the Blue Revs won five games to steer clear of relegation trouble, but they also lost three games by six or
less, three of which were against teams who made the semi-finals, they are seeing a repeat this season of missed opportunities.
Blue Revs coach Takanobu Horrikawa said "We took the lead in the last 10 minutes, but we couldn't win the match, and that's the kind of game we've been playing….However, the players are improving a lot, and I think they
can still improve."
The Spears suffered their first defeat of the season last weekend against the reigning champions but Spears coach Frans Ludeke was far from disheartened. "The difference between us and Saitama Panasonic Wild Knights was the battle in the last 10 minutes of the second half. We had chances to catch up, but we lacked accuracy at the end," he told the media.
Both hooker Malcolm Marx and free-scoring winger Haruto Kida were kept scoreless last week which could be a bad omen for the hosts this weekend.
Hanazono Kintetsu Liners vs Toyota Verblitz – Higashiosaka City Hanazono Rugby Stadium, Osaka, 2.30pm
Verblitz skipper Kazuki Himeno said after last weekend's win over Sungoliath; "As a leader, I looked at the same picture and connected in the same direction. I focused on giving the team confidence and preparation for the week. Keep it simple and clear about what needs to be done," Himeno explained to the attending media after the 27-20 victory.
The physicality with which Himeno and his colleagues dominated Sungoliath at the breakdown, choking off the quick ball that is the lifeblood of the star Suntory outside backs, would not have made for pleasant viewing for this weekend's opponents, even though Kintetsu Liners are coming off one of their own better performances this season.
Kintetsu Liners remain winless, and although they have shown improvements, they still don't have the win to show for it heading into the JRLO Round 11.
Wallaby flyhalf Quade Cooper might return for part of the season, including the likely promotion/relegation series,
where his talents will be needed.
Sunday March 12
NEC Green Rockets Tokatsu vs Toshiba Brave Lupus Tokyo – Kashiwanoha Park Stadium, Chiba, 2.30pm
NEC Green Rockets Tokatsu followed up their best performance of the season upsetting Mitsubishi, but then last weekend got thumped by Ricoh, with one of their worst of eight defeats this season so far.
Three cards (two yellows and one red) were detrimental in the loss but conceding seven tries to the Black Rams would have been painful.
Toshiba Brave Lupus Tokyo are in the hunt for a semi-final spot and will be hoping to compound NEC Green Rockets problems on Sunday. They are on a try-scoring hot streak- with 38 in their last six matches. "The last few weeks have been tough, but we've worked hard to fix it," Toshiba coach Todd Blackadder said after the game. "We were able to play tough [against Kobe] , we were able to show our confidence."
Brave Lupus skipper Takahiro Ogawa added, "I feel like we are a team that can grow during the season and I don't think we all gave up on the playoffs, so I think we're heading in the right direction."
Mitsubishi Heavy Industries Sangamirha Dyanaboars vs Yokohama Canon Eagles – Sagamihara Gion Stadium, Kanagawa, 2.30pm
Mitsubishi Heavy Industries Sagamihara Dynaboars secured a morale-boosting 38-29 win over Hanazono Kintetsu Liners last weekend, breaking a five-match losing streak.
The sixth-placed team saw a strong start to the season defensively, but Dynaboar's have now conceded 222 this season, at an average of nearly 45 per each of the last five matches.
The visitors are in fourth and the Yokohama Canon Eagles will arrive in Sagamihara after having been held to a second draw of the season in Match Day 10.  "Our performance was not good, so rather than asking people around us to excuse us, we need to turn our vectors to ourselves and be able to improve even more, no matter what obstacles we have," Eagles coach Keisuke Sawake said after the match.
The last time the Eagles sat at the top table and spoke to the media about the growth they were chasing as a team was at Kumagaya five weeks ago after an agonizing defeat by the Wild Knights – They haven't lost a game since.
JRLO Round 11 – Division 2
Kamaishi Sewaves have shown signs of encouraging performances in recent weeks, and last week, the home side came back from 31-18 down to tie the game 38-38, before two penalty goals saw the Toyota Shuttles Aichi scrape home 44-38.
However they face Division Two's biggest test when they welcome Urayasu D-Rocks to Iwate's Reconstruction Stadium on Sunday. The unbeaten visitors, who won 64-26 when the two teams met last month, and the Seawaves might struggle against the D2runaway leaders.
Shimizu Corporation Koto Blue Sharks were thumped by the log leaders in last weekend's 59-0 defeat byt will want to be more competitive on their to Mie Honda Heat.
Sunday, March 12
KAMAISHI SEAWAVES RFC v URAYASU D-ROCKS at Iwate
MIE HONDA HEAT v SHIMUZU CORPORATION KOTO BLUES SHARKS at Mie
JRLO Round 11 – Division 3
Kurita Water Gush Akishima will attempt to repeat their 37-32 win over the NTT Docomo Red Hurricanes at the end of January and claim a scalp against the league leaders in Kobe in JRLO Round 11 in the 3rd division.
Water Gush has lost to each of the Kyushu Electric Power Kyuden Voltex and the Mazda Skyactivs Hiroshima since then, while the Red Hurricanes have a game in hand on the Voltex, with whom they currently share top spot with 29 points.
The Chugoku Electric Power Red Regulions will be seeking a double on their cross-town rivals in the Hiroshima derby, previously beating Skyactivs 26-7 on the opening weekend of the season.
Sunday, March 12
CHUGOKU ELECTRIC POWER RED REGULIONS v MAZDA SKYACTIVS HIROSHIMA at Hiroshima
NTT DOCOMO RED HURRICANES v KURITA WATER GUSH AKISHIMA at Kobe
Japanese Rugby News 2022-2023
---
- Advertisement -

Trending Now