Japan Rugby League One 2022-2023: JRLO Round 13 Preview
---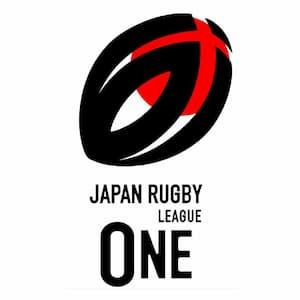 THE JRLO ROUND 13 SEES FIXTURES FROM FRIDAY 24TH MARCH TO SUNDAY 26TH MARCH,  BEING PLAYED WITH GAMES IN ALL THREE DIVISIONS.
JRLO Round 13  – Division 1
Friday 24th March 2023
All times shown are Japan Time (JT)
RICOH BLACK RAMS TOKYO vs TOSHIBA BRAVE LUPUS TOKYO – Prince Chichibu Memorial Stadium, Tokyo, 7pm
Brave Lupus Tokyo are on the charge and could emulate last season when they won six straight games to make the playoffs.
They are on a three-match winning streak and head to Ricoh Black Rams on Friday, looking to further close the gap to the 4th place on the log. Last weekend they won a nailbiter 19-18 win over Toyota Verblitz.
Co-captain Yoshitaka Deshinaga says talk of the playoffs is positive "It's unfortunate that we didn't get five points  [against Toyota], but I think we've improved through the game, and I feel we're moving forward."
Ricoh Black Rams captain in last week's loss Matt McGahan said "We created a situation where we couldn't do what we wanted to do as a team. The level of this league is not such that you can win if you are a little lacking in performance level. We had some good performances today, but I think we realized that we are still not as good as we think we are."
Saturday 25th March 2023
YOKOHAMA CANON EAGLES vs HANAZONO KINTETSU LINERS – Resonac Dome Oita, 2pm
Yokohama Canon Eagles last weekend lost 15-5 to Kubota Spears Funabashi Tokyo Bay – leaving them suddenly vulnerable with the gap to fifth-placed Toshiba Brave Lupus Tokyo shrinking, and the Eagles still have Tokyo Suntory Sungoliath to play.
Points are critical as the top four squeeze looms and Yokohama coach Keisuke Sawake acknowledged after last weekend's defeat the importance of the next two in the context of his side's season. "We have to get five points [against Kintetsu] and try to get five points in all the remaining matches."
He added "We have to face the pressure. I think the higher you go, the more pressure you will get. If you're trying to get around that pressure, you're not going to get it. Pressure is not evil. "There are not many players in this team who have the mindset to face the [off and on-field] pressure, how to turn it into strength, and how to deal with it."
Eagles are not the only ones needing to handle pressure as Kintetsu have four games to play before the relegation battle begins, and last year's Division Two champions are in damage control, even to the extent of looking beyond this season's failed campaign.
Kintetsu have found it very difficult to get used to the relentless pressure of the higher grade, "Division One is tough, every game is very [physically demanding] contact and we weren't ready [having] to play with the same squad every game," Kintetsu coach Yoshitake Mizuma explained. "In order to achieve our goal of 'top four or higher' as a team, we have to go beyond our best [the best level the current playing personnel are capable of].'
Skipper Shohei Nonaka added "I believe that the future of Hanazono Kintetsu Liners will be determined by how many people are serious about changing in the face of the difficult current situation.
TOYOTA VERBLITZ vs SAITAMA PANASONIC WILD KNIGHTS – Toyota Stadium, Aichi, 2.30pm
Division One's only undefeated side will head to Aichi expecting a physical contest even though they secured another big win last week (scoring 61 against Mitsubishi Heavy Industries Sagamihara Dynaboars).
Coach Robbie Deans wasn't happy with the way his team conceded points despite the win last week."Although we didn't do well in some areas as we did in the first half, I am glad that we didn't score [too many second-half points] in the end.  The next match is a physical match [against Toyota Verblitz]. Our opponents will come desperately, but we will prepare ourselves for that."
Verblitz has lost three of their last four, and with the playoffs out of the equation [Toyota are 14 points behind fourth with four games to play], this is essentially a 'free hit', providing the chance to take down the two-time defending champions in front of their own fans.
Co-captain, Kazuki Himeno, said "I really feel that we have grown. It works by having [player] leadership, gathering the team, looking everyone in the eye, and clarifying what we are going to do [as a team]. Pieter [Steph Du Toit] is also very supportive of that. I feel good about the team that we can now make corrections [to on-field performance] with[in] a [an on-field] huddle."
Sunday 26th March 2023
SHIZUOKA BLUE REVS vs MITSUBISHI HEAVY INDUSTRIES SAGAMIHARA DYNABOARS -IAI Stadium Japan daira, Shizuoka, 2pm
Shizuoka Blue Revs come into the weekend off the back of a win, beating Ricoh Black Rams Tokyo in Match Day 12.
"We are [were] in the relegation zone, and with a series of matches we can't afford to lose, [as well as] missing both of our co-captains, so it was a test of our organisation," hooker Takeshi Hino, said of the 19-15 win. The Blue Revs achieved their courageous victory without the services of Springbok star Kwagga Smith.
Mitsubishi Heavy Industries Dynaboars were well beaten by the Wild Knights last week. "In the first half, it felt like the 15 players in the [Mitsubishi] team were watching without being there," Dynaboars coach Glenn Delaney said.
"In the second half, we were able to see our character and what we have been trying to create for a long time. It
was great that everyone reacted at the start of the second half. In the first half, we didn't do what we wanted to do."
NEC GREEN ROCKETS TOKATSU vs TOKYO SUNTORY SUNGOLIATH – Kashiwanoha Park Stadium, Chiba, 2.30pm
NEC Green Rockets Tokatsu are in a relegation fight and need to build confidence before they face the likes of star-studded Urayasu DRocks. "We lost every area today, and no matter how hard we try, we can't do anything about it," Green Rockets skipper Lemeki Lamano Lava said after last week's 59-26 loss to Kobelco Kobe Steelers.
They face a Tokyo Suntory Sungoliath side that put 50 points on them earlier in the season, scoring eight tries. Match Day 12 was the sixth occasion in the current season where NEC has conceded more than 40 points.
Suntory have scored 40+ points on five occasions, including last weekend where the 64-12 thrashing of Hanazono Kitetsu Liners was a response to back-to-back defeats.
With matches against fourth-placed Yokohama Canon Eagles and second-placed Kubota Spears Funabashi Tokyo
Bay still to come before the semi-finals, Suntory is going to need to be at their best.
KOBELCO KOBE STEELERS vs KUBOTA SPEARS FUNABASHI TOKYO BAY – Higashiosaka Hanazono Rugby Stadium, Osaka, 2.30pm
After wearing down fellow title contenders Yokohama Canon Eagles in the rain, Kubota Spears Funabashi Tokyo Bay should feel confident heading to Osaka for a second meeting with Kobelco Kobe Steelers.
The form guide suggests the Spears should win but coach Frans Ludeke will be aware his side cannot afford any slip-ups.
The gap to third-placed Suntory is just five points, and they still have Sungoliath to play but they come into the weekend buoyed by a first win in four matches.
Second-row, Ruan Botha with over 100 club games in Japan knows the importance of securing a top-two spot
and home advantage for the semi-finals [Kubota has lost away to Saitama in each of its last two semi-finals], but
also of the need not to focus on it. "It [second] is an important position in the standings, but we will continue to play tough matches," Botha told Japanese media in the mixed zone after Match Day 12.
It would be a huge advantage to host a semi-final but, as Botha says, they have got to get there first.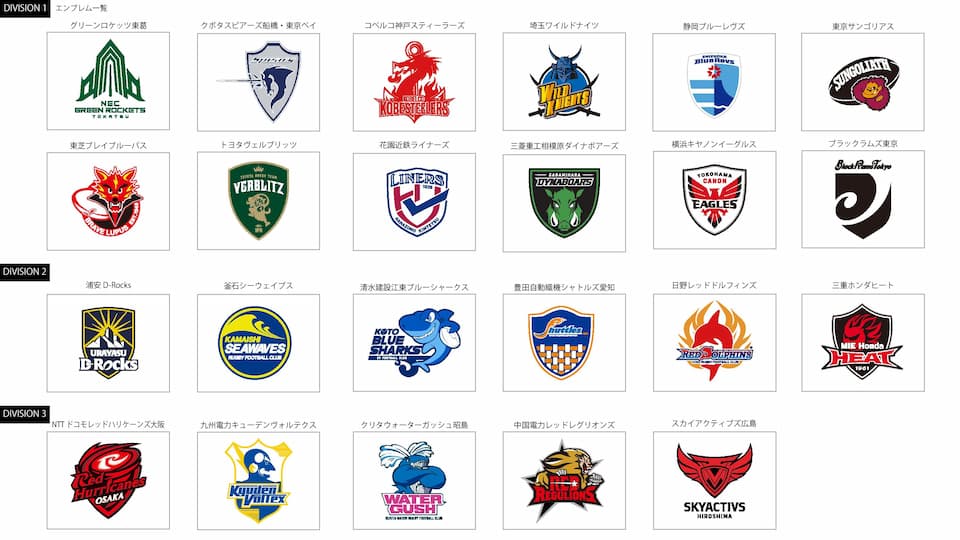 JRLO Round 13 – Division 2
The prize of top of the table for the end of the regular season in JRLO Division Two is on the line when Israel Folau's Urayasu D-Rocks meets Pablo Matera's Mie Honda Heat on Sunday.
While Folau hasn't featured since round three, Urayasu D-Rocks have flown through the season to date – unbeaten. Their closest game was against Honda, who could deny them a top-of-the-table finish in the club's maiden season.
After nine matches, Urayasu D-Rocks versus Mie Honda Heat is a straight shootout for the top-of-the-table finish in the Japan Rugby League One Division Two standings.
For a competition that was turned upside down by the withdrawal of Hino Red Dolphins, just over a month after it
started, it is great news for the league that there remains much to play for on the final weekend before the
'finalisation' round.
D-Rocks hold the stronger hand: a bonus point or more from the match will be enough to see them finish on top but a Heat side that contains Wallaby fullback Tom Banks, former Argentine captain Pablo Matera and Springbok second row Franco Mostert among its squad is a threat. Between them, Banks and Matera have scored seven tries this season, as part of a side that has scored 50 tries in nine matches.
While both teams will advance to the finalisation round and the relegation battle against the bottom three of Division One regardless of who finishes on the top of the standings, momentum into the round is important.
That stage determines the overall Division winner, but also their opponents from Division One for the promotion/relegation series, which are played in a head-to-head two-legged sudden death format.
The other match of the weekend sees Toyota Shuttles Aichi travel to Tokyo to take on Shimizu Corporation Koto Blue Sharks.
Saturday 25th March 2023
SHIMIZU CORPORATION KOTO BLUES SHARKS v TOYOTA SHUTTLES AICHI at Tokyo
Sunday 26th March 2023
URAYASU D-ROCKS v MIE HONDA HEAT at Niiagata
JRLO Round 13 – Division 3
There is just one game in Division Three this weekend and one next weekend.
Kyushu Electric Power Kyuden Voltex makes the 130-mile trip north from Fukuoka to Hiroshima, to visit bottom-of-the-table Chugoku Electric Power Red Regulions. The Red Regulions last outing was a 27-19 loss to local rivals Mazda Skyactivs Hiroshima in the city derby. They have a game in hand on the rest of the division but have lost their last four fixtures.
Saturday 25th March 2023
CHUGOKU ELECTRIC POWER RED REGULIONS v KYUSHU ELECTRIC POWER KYUDEN VOLTEX at Hiroshima
Japanese Rugby News 2022-2023
---
Trending Now