Japan Rugby League One 2022-2023: Round 6 Preview
Posted On January 26, 2023
---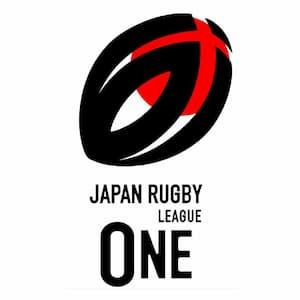 JRLO Division 1 – Round 6
Saturday 28 January 2023
All times shown are Japan Time (JT)
Toshiba Brave Lupus Tokyo vs Hanazono Kintetsu Liners – Prince Chichibu Memorial Stadium, Tokyo, 12pm
Toshiba Brave Lupus Tokyo had their best performance of the season last weekend and will face a winless Hanazono Kintetsu Liners, who lost to Tokyo Suntory Sungoliath 51-10.
Although the Liners showed major improvements in the first half at Osaka, they need an 80-minute performance in this Division.
Brave Lupus, meanwhile, scored eight tries against Verblitz, with a brace from former All Black centre Seta Tamanivalu, and Brave Lupus coach Todd Blackadder described him as "one of the best ball carriers in the world."
Saitama Panasonic Wild Knights vs Yokohama Canon Eagles – Kumagaya Sports and Culture Park Rugby Field, Saitama, 2.30pm
First plays fourth in the JRLO top flight as the Yokohama Canon Eagles head to Saitama looking to overturn a wretched recent history between the two clubs
Faf de Klerk has already made a big impact in his short career and will be a threat to the five-year unbeaten run of the Saitama Panasonic Wild Knights, as the Yokohama Canon Eagles visit the defending champions on Saturday with only one loss so far this season.
Saitama has beaten each of the Mitsubishi Heavy Industries Sagamihara Dynaboars, Toyota Verblitz and Ricoh Black Rams Tokyo, by comfortable margins in recent weeks, and the serial-title-winning Wild Knights coach Robbie Deans knows the importance of gaining the psychological advantage over potential playoffs rivals. His side has racked up 190 points in their last five meetings, with an average winning score of 38-12 during this period.
Canon Eagles are without veteran Brave Blossoms flyhalf Yu Tamura, the competition's leading point-scorer, due to injury and they will need a team effort to put an end to a 37-game unbeaten sequence by the Wild Knights which dates back to the 2018 semi-finals.
Kobelco Kobe Steelers vs Toyota Verblitz at Kobe Sports Park Universiad Memorial Stadium, Hyogo, 2.30pm
The third match of Saturday's Japan Rugby League One Round 6 triple-header sees Kobelco Kobe Steelers host an out-of-form Toyota Verblitz but both sides are looking to end losing runs. Kobe has lost its last two, while Toyota has not won the past four matches.
First-time skipper, Springbok Pieter Steph du Toit lamented his side's lack of physicality last week when they were hammered by Brave Lupus, conceding 63 points. Springbok fullback Willie le Roux starts on the bench for Verblitz
The Steelers are six points behind the top four in this league, and head coach Nick Holten and club adviser
Wayne Smith will be seeking a play-off finish. Smith will face off against Hansen, after the pair coached together with Super Rugby's Crusaders in the late 1990s, and then with the All Blacks between 2004 and 2017.
Sunday January 29 2023
Shizuoka Blue Revs vs NEC Green Rockets Tokatsu – Yamaha Stadium, Iwata, 2pm
Shizuoka Blue Revs will continue their quest for a first win of the season on Sunday when they host the NEC Green Rockets. They will need to get over last week's heartbreak when they conceded an eight-point deficit in the final four minutes last Sunday to claim a draw against Mitsubishi Heavy Industries Sagamihara Dynaboars.
The team had also previously narrowly failed to beat Verblitz, while the Wild Knights scored in injury time to snatch a one-point victory.  Shizuoka skipper Kwagga Smith cited the huge 16 penalties as a big problem.
The NEC Green Rockets Tokatsu have failed to score in the second half for the past two weekends, and Supervising coach Rob Taylor said "We have to find ways to correct those errors and connect more dots." NEC Director of Rugby Michael Cheika and his men will hope for a better game but Shizuoka has won the last two matches between the two, scoring 93 points in the process.
Tokyo Suntory Sungoliath vs Mitsubishi Heavy Industries Sangamirha Dyanaboars -Prince Chichibu Memorial Stadium, Tokyo, 2.30pm
Mitsubishi Heavy Industries Sagamihara Dynaboars faces back-to-back finalists Tokyo Suntory Sungoliath, who made light work of the Hanazono Kintetsu Liners last week and have scored 172 in the last four outings.
Dyanaboars have the sixth-best defence in the division and will need all of it to stop the hosts as Suntory's fullback Seiya Ozaki, scored four tries at Hanazono and has 10 this season. But Coach Glenn Delaney will be happy with his side so far "The players' character is great, they have the tenacity not to give in," the New Zealander told the Japanese media. "We are playing positively with the mindset that anything is possible at any time."
The last time the two teams met, Sungoliath won 75-7 and scored 11 tries, five by winger Tevita Li, who is remarkably yet to score this season.
Kubota Spears Funabashi Tokyo Bay vs Ricoh Black Rams Tokyo – Edogawa Athletic Stadium, Tokyo, 2.30pm
Second-placed Kubota Spears Funabashi Tokyo-Bay host Black Rams, and could be shooting for the top spot on the ladder should the Wild Knights lose on Saturday.
Ricoh Black Rams Tokyo are the most penalised side in the competition, conceding 77 penalties across five matches,  at a rate of 15 a game! "It's too much, and a responsibility of each individual," captain Shuhei Matsuhashi said after the loss to Saitama last week.
Kubota Spears Funabashi Tokyo Bay Coach Frans Ludeke hailed the on-field leadership after last week's victory and his team's two tries in the last five minutes to draw with Yokohama in round two, as examples of his side's ability to make the right decisions and stay composed when the pressure is at its greatest.
JRLO Round 6 – Division 2
Saturday 28 January 2023
Toyota Industries Shuttles Aichi vs Kamaishi Seawaves
Hosts, the Toyota Industries Shuttles Aichi will look to bounce back after suffering their first loss of the season against Urayasu D-Rocks last week
The Seawaves meanwhile claimed their maiden win of the Division Two season when they last played, against the Shimizu Corporation Koto Blue Sharks.
JRLO Round 6 – Division 3
Saturday 28 January 2023
Kurita Water Gush Akishima vs NTT Docomo Red Hurricanes
Kurita Water Gush Akishima, who features former Wallaby backrow Wycliff Palu, will host NTT Docomo Red Hurricanes and if the tourists win, they will return to the top of the point table.
Kurita Water Gush Akishima on the other hand are hunting down their second win of the season.
JRLO Rugby News
---
Trending Now