Asia Rugby cancels remainder of 2020 tournaments
---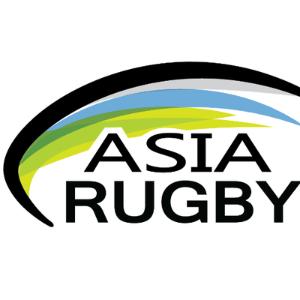 Asia Rugby has extended its cancellation of national team tournaments this year and cancelled all competitions scheduled from 1st October 2020 to 31st December 2020, it was announced this weekend.
No international rugby in Asia in 2020
Although Rugby Asia 247 inadvertently heard this would be the case earlier in the year, when the governing body of the sport for Asia revealed the news over the weekend, albeit disappointing, it is not a complete shock.
Asia Rugby had previously announced tournaments would not be going ahead in March and then extended the ban until the end of Q3 2020 in June 2020.
In a statement, AR said the decision was made with the "Competitions Committee, Player Welfare and Medical Committee, relevant stakeholders and in line with the Return to Play Guidelines provided by World Rugby."
The statement confirmed the latest decision was taken by the Asia Rugby EXCO in a meeting held on the 29th July 2020, with newly appointed Competitions Committee Chairperson Mr. Asanga Seneviratne saying "Asia Rugby Rugby will continue to focus on delivering the Competition format and activities for 2021, while working in full collaboration with all stakeholders to closely monitor the ongoing and challenging COVID-19 environment."
Asia Rugby Match Officials Development Consultant
It was also confirmed over the weekend that Asia Rugby has appointed Mr. George Danapal as the Match Officials Development Consultant.
AR said the role would have "direct responsibility for all match officiating matters for Asia Rugby events, and will also assist unions in developing Match Officials across all 5 sub-regions (West, South, Central, South East and East) more equally aiming at establishing a culturally well-diversed referees, Coach of Match Officials, Citing Commissioners and Judicial Officers."
This is a huge role as the standards officiating is always a point of debate globally but in Asia, the standards are thought to be lower and under more scrutiny.
Danapal is a "former Chief Operations Officer at Singapore Rugby Union and has more than 15 years of experience planning and developing successful rugby programmes, managing local and international tournaments in Singapore at school, club and international levels."
He had also worked part-time with Asia Rugby as a Competitions Consultant in 2019 and is a World Rugby Level 3 Match Official, a Level 2 Coach of Match Officials and a World Rugby Educator."
In addition, Danapal has served on the Asia rugby Referees panel from 2006 to 2012 and has refereed international test matches as well as on the Asia Rugby 7s series.
Ghaith Jalajel was also appointed to the role of Competitions Consultant in July 2020, but as we said at the time, there was unlikely to be any rugby for the duration of the year.
Asia Rugby news
---
Trending Now