No Super Rugby 2021 Broadcast Rights for Asia
Posted On February 18, 2021
---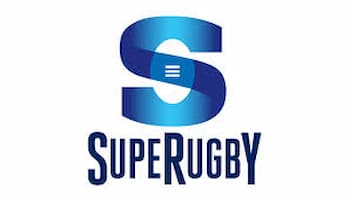 Following a few weeks of speculation, and what is becoming a regular practise from RugbyPass with little information for its subscribers, SANZAAR has confirmed the Super Rugby competition has not awarded any broadcast rights for the 2021 season in Asia.
Super Rugby 2021 Broadcast Rights for Asia
The governing body of SANZAAR (South African, New Zealand and Australian Rugby) was formed in 1996 to administer the Super Rugby tournament and the Tri-Nations (now Rugby Championship).
Fans in Asia had a 'local' team to get behind in the form of the Sunwolves from Japan for several seasons until the side was axed from the 2020 competition.
Now fans of the popular rugby union league, which will be held separately in the three southern hemisphere countries this year due to COVID-19, won't have a legal means to watch the rugby.
SANZAAR replied to us on the topic of broadcast and streaming rights for the Super Rugby 2021 season, saying:
"The ongoing effects of COVID-19 have had a drastic impact on the sporting landscape, not just on tournament formats and match operations but in the commercial landscape as well. Sporting federations ability to negotiate new commercial deals in areas such as sponsorship and television broadcasting has been severely compromised in the market due to reduced budgets, a decrease in business confidence, less available product and the ongoing uncertainty created by the pandemic."
They also added "RugbyPass is unable to renew its rights for 2021. At present we have been unable to get agreement from broadcasters in Asia, and we have no OTT platform in place as these costs are very expensive. Hopefully, we can rectify this in near future."
RugbyPass has not responded to any of our messages to confirm the news but fans across the region were already aware that it was unlikely they were going to stream the games, considering less than one week from Super Rugby AU starting, there has been no update to the RugbyPass schedule.
Super Rugby 2021
SANZAAR have cited costs for the reason a streaming service has not been set up, but technically would there not be a way to stream games in the way that the HSBC Sevens World Series has been doing for several seasons on Youtube and Facebook, with regional restrictions lifted for Asia?
By offering no legal viable way to watch the games, it will most probably encourage pirated streaming platforms, and alienate their fans based in Asia.
The starting dates for the respective Super Rugby seasons are:
Super Rugby Aotearoa: 19th February 2021
Super Rugby AU: 26th February 2021
Super Rugby Trans-Tasman: 14th May 2021
Super Rugby unlocked (South Africa): 17th February 2021
Watching Rugby in Asia
---
Trending Now