What OTT Rugby Streaming options are there in Asia?
Posted On February 3, 2022
---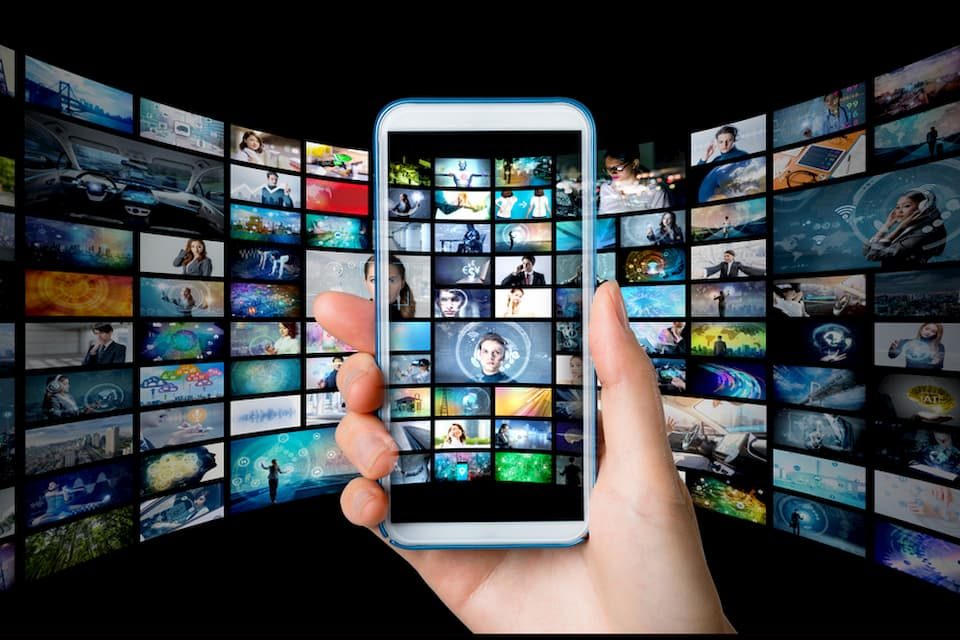 The options to legitimately stream professional rugby union from the top leagues and international rugby tests in Asia have diversified, but also had lead to confusion for rugby fans living in Asia. We look at who has the broadcast rights and what OTT (over-the-top) rugby streaming options are available for you in Asia.
(Feature photo credit: www.campaignasia.com)
Updated February 2022
Over-the-top streaming in Asia
2020-2021, in particular, saw a huge surge in the online streaming of content with COVID-19 changing habits and forcing an increasing adoption of technologies and OTT services.
The Trade Desk announced that 180 million consumers stream eight billion hours of over-the-top (OTT) content per month across Southeast Asia – making OTT one of the fastest-growing media channels in the region.
180 million Southeast Asians use OTT streaming services.
73 per cent expect to maintain or increase streaming viewership after the pandemic.
89 per cent of Southeast Asian viewers will watch ads in exchange for free programming.
Are rugby and sports fans willing to pay to watch sports?
COVID-19 has obviously hit people in the pocket and as everyone tightens their financial belts – are rugby fans still willing to pay to stream and watch their favourite sports?
Ampere Analysis suggests that globally fans were less willing to pay for sports by the close of 2020 compared to 2019. In the Asia-Pacific, their polling showed 34% of sports fans are willing to pay to access at least one sport, down from 42% in Q3 2019.
However, they also said that "Penetration of premium sports channels and OTT services among those willing to pay has continued to remain stable for now."
OTT Rugby Streaming Services in Asia
Premier Sports Asia
UK pay-TV broadcaster Premier Sports started offering live and on-demand streaming services in the Asian market in October 2020, following their acquisition of international rugby union rights.
The Premier Sports Player Asia over-the-top (OTT) platform streamed the remaining Six Nations Test tournament late in 2020 and the global Autumn Nations Cup competition.
They have the rights to 6 Nations and the British & Irish Lions tour, Rugby Championship and many more tournaments including the Ultimate Rugby Championship, Pacific Super Rugby and more.
In July 2021, Premier Sports Asia announced they would be taking over the RugbyPass subscribers in Asia.
Where does Premier Player Asia work?
Premier Player Asia is available to access in these markets:
Bangladesh, Bhutan, Brunei, Burma (Myanmar), Cambodia, Federated States of Micronesia, Hong Kong, Indonesia, Kiribati, Kyrgyzstan, Laos, Macau, Malaysia, Maldives, Marianas, Marshall Islands, Mongolia, Nepal,  Northern Marianas, North Korea, Pakistan, Palau, Philippines, Singapore,  South Korea, Tajikistan, Taiwan (Republic of China), Thailand, Timor-Leste,  Vietnam.
beIN Sports Asia
We contacted the EPCR and beIn Sports Asia following the news the OTT service was awarded the rights to the Heineken Champions Cup and European Rugby Challenge Cup for the 2020/21 season.
Their claim was that the service was available in all SEA nations but we found this was not the case.
Where does BeIN Sports Asia work?
Thailand, Philippines, Malaysia, Singapore, Indonesia, Hong Kong as well the MENA region should be able to access beIn Sports Connect.
After several email exchanges, beIN Sports confirmed that for fans in Laos and Cambodia, subscribers need to use beIN SPORTS CONNECT Thailand. In Timor Leste, beIN Sports is carried by MNC. The service is not available in Vietnam or Myanmar.
The tournament is available via epcrugby.tv in all territories where broadcast rights agreements are not in place.
RugbyPass
RugbyPass, only a few years ago, offered a full spectrum of streaming options which included the top-flight rugby union in Europe (the EPCR – including the PRO 14 and European Champions Cup), Major League Rugby from the USA, Top League in Japan and pretty much every international rugby union test.
However, the Sky Network Television owned enterprise has only dipped in form and so has the range of rugby OTT options. They dropped a late bombshell on rugby fans who expected the service to stream the Rugby World Cup 2019 games, announcing close to the start of the tournament they did not have the rights.
The number of streamed leagues also have been cut and during the disrupted 2020 season, they lost out on streaming the Autumn Nations Cup and the delayed conclusion of the 2020 Six Nations – doubts were raised about whether they would show top European club and national rugby in future seasons.
In December 2020, RugbyPass announced several leagues were returning to the platform for the 2021 rugby season. In an email, the OTT service said:  "We are delighted to announce that the Gallagher Premiership, Guinness PRO14, and Six Nations Championship are all returning to action on RugbyPass."
They also streamed the Super Rugby Aotearoa 2021 season but as of 2021, most of the rugby provided by RugbyPass was transferred to Premier Sports Asia.
Where does RugbyPass Work?
UPDATE: In July 2021 – it was announced Premier Sports Asia was taking over RugbyPass Customers in the region.
Amazon Prime
Although the OTT service does not work in all Asian countries, the global powerhouse had rights to the rugby Autumn Nations Cup in 2020 and is looking to expand its range of sports services.
Amazon Prime was reportedly in talks of buying the rights to the Premiership Rugby after BT Sport's £40m-per-year deal was set to expire at the end of 2020/21 season. However, BT sport extended their deal for four years until 2024.
World Rugby Streaming
In 2021 the governing body started streaming, for free, more competitions and international matches. This started with the Super Rugby Australia and carried on with the November 2021 international matches with many tier 2 and 3 matches also broadcast.
You can follow the schedule of streamed games from World Rugby here.
Which Service is Streaming Rugby Tournaments in Asia?
Six Nations Championship
On March 11, 2021, the private equity firm CVC purchased a 14% share in the Six Nations in a deal worth £365 million. The "deal incorporates the women's and Under-20s tournaments, plus the autumn international series" reported the BBC.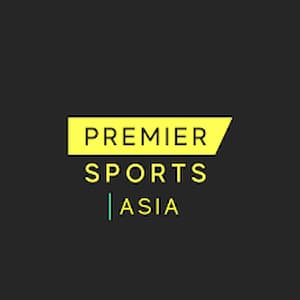 Premier Sports Player Asia
The OTT service from Premier Sports had the rights to the Six Nations Championship in Asia and offered weekly passes in 2020.
The provider also secured rights to the 2021 Super Rugby Trans-Tasman, Gallagher Premiership and the newly rebranded United Rugby Championship which starts in September 2021 and the B&I Lions tour to South Africa 2021.
It also confirmed the right to the Rugby Championship 2021 with New Zealand, Australia, South Africa, and Argentina.
LIVENow – Six Nations
In February 2022, LIVENow entered the scene by offering the 2022 Six Nations in South Korea, the Philippines and India. The OTT service is offering a fee per match rather than a subscription-based model in the three Asian countries
Rugby Championship
The 2021 Rugby Championship was streamed by Premier Sports Asia in 2021- they have also taken over RugbyPass customers in Asia from mid-2021.
EPCR
beIN Sports Asia
In December 2020, the EPCR (European Professional Club Rugby) announce enhanced worldwide broadcast coverage of the Heineken Champions Cup and European Rugby Challenge Cup for the 2020/21 season.
beIN SPORTS acquired rights to the tournaments in Australia, most of South–East Asia and the MENA (the Middle East and North Africa) region also for the next two seasons. The subscription rates were around $4 USD per month in our region (including access to other sports, most football, channels and Leagues).
Super Rugby 2021
We assumed that the 2021 Super Rugby Aotearoa season, 2021 Super Rugby AU season and Super Rugby Trans-Tasman will also be available on RugbyPass.
In early February 2021, we heard that SANZAR had not awarded the rights to RugbyPass and were looking at an alternative. However less than a week later RugbyPass announced they would be streaming the Super Rugby Aotearoa 2021 season.
In March 2021, World Rugby made the surprise announcement that the Super Rugby AU will be available to be streamed for free in Asia and other key territories.
The season start dates and names are below:
Super Rugby Aotearoa: 19th February 2021 (RugbyPass)
Super Rugby AU: 26th February 2021 (You can register on World Rugby and watch for free in Asia – except Japan.)
Super Rugby Trans-Tasman: 14th May 2021 (Premier Sports Asia has the broadcast rights in Asia)
Franchise Cup (South Africa): 17th February 2021 (No officials broadcast in Asia)
Pacific Super Rugby 2022
The new Super Rugby competition which features franchises from New Zealand, Australia, Fiji and the Pacific Islands is being streamed by Premier Sports Asia. The season kicks off on February 18, 2022.
Gallagher Premiership Rugby
RugbyPass confirmed in December 2020 it will still have the rights to stream the Gallagher Premiership season in 2021 – but Premier Sports Asia also announced streaming rights in 2021 and has since then taken over the OTT services.
United Rugby Championship 2021
In September 2021, the new URC launches and they have their own URC TV to stream games for fans in Asia. The tournament includes the previous Pto 14 teams and four South African franchises. This is a subscription-based streaming service but there is also free content available such as match highlights etc.
Premier Sports Asia is also streaming the URC.
Top 14
In March 2021, it was confirmed that French pay-TV broadcaster Canal+ retained the domestic rights to the Top 14 rugby union competition in a four-year deal worth some US$549.1 million (no mention of international coverage).
Premier Rugby 7s
The new professional 7s league kicks off in the US in 2021 and features six men's teams and four women's teams, each featuring a star rugby ambassador. The tournament sees the teams travel a circuit of one-day tournaments in cities around the US.
The organisers confirmed with Rugby Asia 247 that "Outside of North America, the games will be available live on our YouTube channel".
Rugby Europe Super Cup
Rugby Europe confirmed the new rugby competition which starts in September 2021, will show all 27 matches of the competition broadcast on TV and digital platforms throughout Europe and the world.
Rugby games will be live-streamed on rugbyeurope.TV, the digital OTT platform of Rugby Europe.
Some international European matches are also streamed on the Rugby Europe platform.
Japanese Top League (now Japan Rugby League One)
We did not see confirmation of which service had the rights to the Japanese Top League in 2021. RugbyPass had previously streamed games from the Japanese Top League.
It also appears as if the newly branded Japan Rugby League One doesn't have an official streaming partner for Asia outside of Japan. Highlights of the matches can be viewed here on Youtube.
French Top 14 Rugby
We have not seen confirmation of which service has the rights to the French Top 14 in Asia. No service appears to be streaming the 2020-2021 season in the region but their official site lists broadcasters TV5 Monde and Setanta for parts of Asia.
Mitre Cup – New Zealand
We have tried contacting the OTT services to confirm and will update this article if they reply.
Currie Cup – South Africa
We assumed that the South African Currie Cup would also be available on RugbyPass. It had streamed the 2020-2021 season.
(We have tried contacting them to confirm and will update this article if they reply – now that Premier Sports have taken over we will announce new updates when they are confirmed).
HSBC World Rugby Sevens Series
Most of the games are now streamed for free on the World Rugby and World Rugby Sevens social media platforms such as YouTube and Facebook (Meta).
Major League Rugby (MLR) – USA
On March 11 2021, the Major League Rugby announced via the MLR social media platforms: "The fans asked, and we're excited to answer! Next week, a brand new streaming platform is launching to serve as the home of all MLR matches, highlights, and behind the scenes content for fans worldwide! Oh, and we almost forgot to mention…it's free".
RugbyPass was confirmed to have partnered with MLR to launch a free streaming and digital content service called 'The Rugby Network'.
The media company said: "The Rugby Network (TRN) will provide free global streaming services to all league matches and 24/7 digital content to help rugby thrive, exposing new audiences to the sport."
The partnership starts on 20th March 2021 via www.therugbynetwork.com for free and includes live streaming of select MLR matches, highlights, and exclusive behind-the-scenes content.
Eclat to launch pan-Asia sports Digital TV – SpoTV
Although no details have been confirmed by September 2021 for rugby to be shown, this new Korean backed streaming service SpoTV has announced the rights deals for MotoGP and WorldSBK motorcycle racing in 16 markets – South Korea, Brunei, Cambodia, East Timor, Hong Kong, Indonesia, Laos, Macau, Malaysia, Mongolia, Myanmar, the Philippines, Singapore, Taiwan, Thailand and Vietnam.
In addition, they are set to launch two pay-television channels, SPOTV and SPOTV2, across the region on October 1, 2021, which is when Fox Sports Asia is switched off by owner Disney. A direct-to-consumer OTT platform, SPOTV NOW is also in the pipeline.
The rights for  Formula One, the four tennis Grand Slams, the four golf majors, Italian Serie A football and the Ultimate Fighting Championship were up for grabs at the time of publishing (Sept 2021).
Lions Tour to South Africa 2021
It was also confirmed Premier Sports have exclusive rights to broadcast the British & Irish Lions tour to South Africa 2021 in 23 Asian countries.
See more information on the Lions Tour to SA for the match schedule.
Rugby World Cup 2021
We have not seen confirmation of which service has the rights to the Rugby World Cup 2021 for Asia – However, the tournament was postponed to 2022.
Tokyo Olympics 2021 Rugby Sevens
See the list of services of who has the rights to the Tokyo Olympics 2021 Rugby Sevens for Asia.
Rugby in Asia
---
- Advertisement -

Trending Now