PRFU go gender neutral
Posted On November 13, 2019
---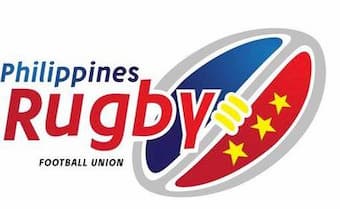 The Philippine Rugby Football Union (PRFU) have announced that they are going gender-neutral and removing the term "Lady" from their national women's 15s and 7s team names.
Gender-neutral rugby names
In August of 2019, World Rugby announced that Rugby World Cup tournaments (15s and sevens) will have gender-neutral names, starting with the World Cup in 2021. The move by the PRFU is meant to bring them in line with the decision of World Rugby and have genderless names and titles for rugby teams and tournaments.
In a statement, the PRFU said: "this move demonstrates PRFU's commitment to delivering brand consistency across the organizations most recognised asset, the Philippine Volcanoes National Rugby Team."
Ada Milby, who shares several roles within World Rugby, Asia Rugby and is the PRFU Secretary-General added "This small change in the name, makes a big difference in the narrative. A Volcano is a Volcano. We want fans to focus on the athletes and their efforts to represent the country, not their gender and this is a great first step toward that intention".
Asia Rugby and gender name changes
Earlier in 2019, Asia Rugby (AR) had also introduced a new tournament naming structure for all of their rugby tournaments to 'align them in gender equity'. However, the AR tournaments have now introduced Men's or Women's in the tournament names which contradicts World Rugby's direction.
PRFU gender-neutral names
The PRFU's 2019-2023 Strategic Plan aims to "help raise the profile of the women's game and remove any perceived favouritism around the men's team and men's only tournaments, which historically haven't included gender in their names."
One of the key aims of the PRFU is to provide equal opportunities for women and girls in rugby and increase female participation and "representation at all levels of the (rugby) game."
We interviewed Ada Milby earlier in the year and she told us at the time "I think in Asia there are multiple factors at play. Sport, in general, isn't highly valued, and girls in sport even less so. Add to it the factor of rugby being viewed as a highly physical sport, and the pressures for girls and women to look/act a certain way and you can see there are many challenges to getting females to give rugby a try."
The Philippines women's and men's 7s rugby teams will be competing in the upcoming SEA Games this December in the Philippines.
Other reads on gender equality in rugby in Asia
---
Trending Now