Royce Chan Leong-sze Moves Into HKRU Head of Women's Rugby Performance Role
---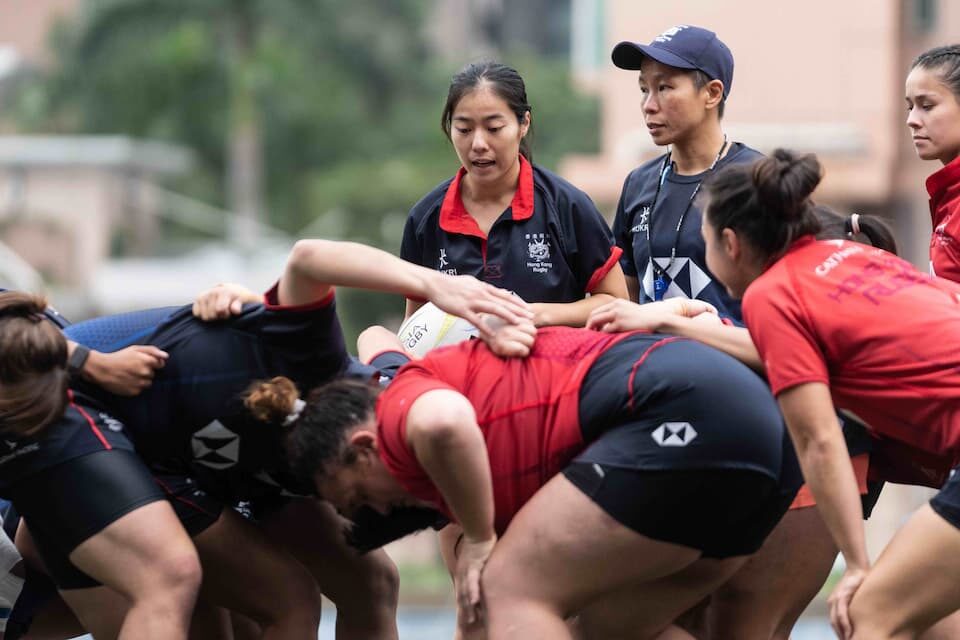 The Hong Kong Rugby Union has announced that former Hong Kong China international Royce Chan Leong-sze has been appointed as Head of Women's Rugby Performance – she has most recently been the Women's XV Head Coach, winning the series over Kazakhstan in December 2022.
The HKRU said on International Women's Day 2023: "In this role, Royce will be responsible for the development, delivery and implementation of the strategic and operational direction of women's rugby performance programmes and the Premiership competition."
Royce Chan Leong-sze earned 28 caps for Hong Kong China, and had previously captained the XVs side, and was part of the historic Hong Kong China's only Rugby World Cup appearance in 2017.
Royce said of her appointment: "It is a great privilege to be trusted with this role. I treasure the opportunity to continue the good work of the key people who started to build the women's game in the HKRU."
This is a hugely exciting time for the women's game globally and whilst much work has been done, there is always more to do. I look forward to working collaboratively with clubs, players, coaches, staff and volunteers to continue building the women's performance to be the best we can be."
When we spoke with Royce in December she told us, "Next year we have the WXV which I think is going to be massive and the women's RWC 2021 has been so successful this year-  we want to catch the wave and catch the bus as it grows".
Royce has been involved professionally with the HKRU, having held roles as varied as a part-time & full-time coach, and programme manager before taking charge of the Hong Kong China Women's XVs team late in 2022.
HKRU General Manager of Performance, Jo Hull, added: "I would like to congratulate Royce on her appointment in this vitally important role to help bring women's rugby in Hong Kong to the next level.
Royce is committed to accelerating the development of women's rugby and I look forward to seeing how she will apply her own passion and valuable experiences to the role during this incredibly exciting time for the sport."
The HKRU has not said if Royce will still coach the Women's XV or if a new appointment will be made – but she will be facing a busy and exciting year.
In December 2022, Sam Hocking was Assistant Coach & Forwards coach and Sam Beard was in the role of Assistant Coach and Backs/Defence Coach for the Women XV – Could they step up into the Head Coach role?
The Women's Sevens team is also searching for a new Head Coach in 2023 after the departure of Iain Monaghan earlier this year.
The ARWC 2023 (Asia Rugby Women's Championship) is due to be played mid-year (scheduled for May) against Japan, Kazakhstan, and China.
The ARWC 2023 will also determine qualifications for the new WXV which is meant to kick off this year.
Asian Rugby Tournaments 2023
---
- Advertisement -

Trending Now