Rugby India in 2020
Posted On October 15, 2020
---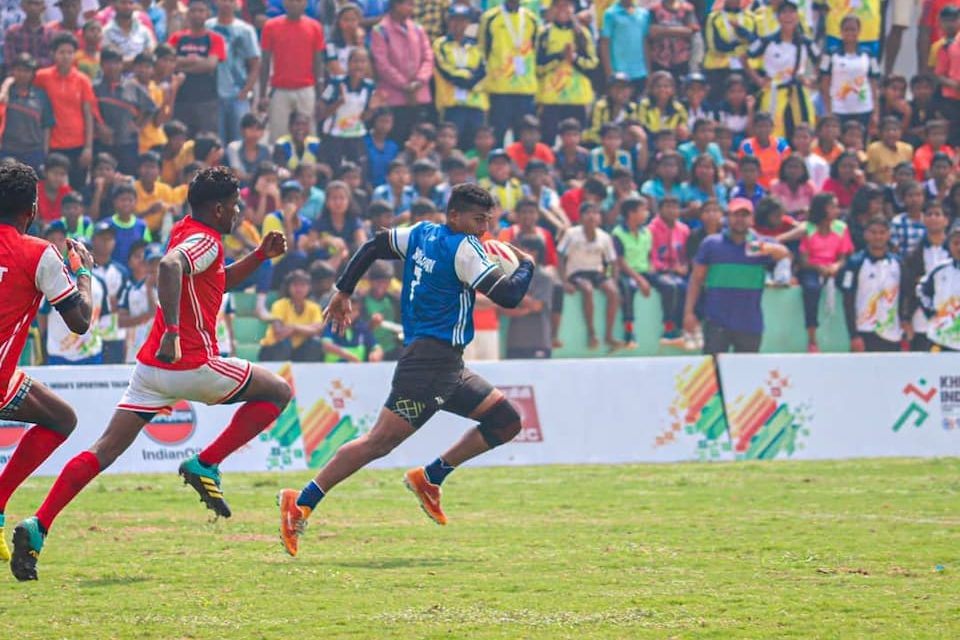 Rugby India has announced a number of major developments in 2020 to advance the sport in the country. Although little rugby has been played due to COVID-19, the governing body is making giant strides to move the game forward and we review some of the highlights in 2020.
Rugby in India
A 2020 Get Into Rugby (GIR) Statistic report 2019 ranked India as top of the global rankings for the World Rugby's development program with 214,053 new rugby participants. GIR was introduced by Rugby India in 2013 and the latest reports showed that:
The total numbers of Male Players have grown from 61,194 in 2016 to 112,712 in 2019.  That represents an 85% increase over 3 years.
The total numbers of Female Players have grown from 42,032 in 2016 to 101,341 in 2019. This represents a 141 % increase over the last 3 years.
Indian National rugby teams
In 2019, the Women's National Indian rugby team claimed their first international test match XVs win in 2019, beating Singapore in the Asia Rugby Women's Championship Division 1, 21-19.
The coaching team of the national team in 2019 also comprised of a number of well-known South African coaches including former Springbok Naas Botha.
COVID-19 Impacts rugby in India
Throughout 2020 most rugby tournament had to be cancelled as the pandemic brought sports to a grinding halt. However, Rugby India has been very proactive in promoting the sport online through a series of online webinars and interviews.
Instagram 360 Series: Rugby India started its Instagram Live Series on April 20th 2020 and they have had a great selection of Indian rugby and international guests on the show. Some of the guests have included Naas Botha (the former Springbok who coached the national Indian rugby teams in 2019) and Brett Gosper (World Rugby CEO).
The Chatar Patar Series: was launched in September 2020 and the Facebook Web series is available on the Rugby India FB page.
Social Corner: The inaugural edition of the Social Corner kicked off in October 2020 and features Indian and International Rugby stories from around the globe. The web series is also on the Facebook page.
Rugby India embraced digital competitions as early as May, with the launch of an online rugby competition, called the TRY Series 2020, which was hailed as a success according to Rugby India CEO Nasser Hussain.
In September 2020, rugby was included in Indian Department of Sports list of sports which will qualify rugby athletes for consideration under the sports quota for group C positions.
Currently, Rugby India is still undergoing the #ReturnToPlay,  and the governing body "urged all its stakeholders to take the necessary measures to ensure player welfare by adhering to the safety protocols before resuming any Rugby activity."
Unstoppable Women in Rugby 2020
Rugby India announced the names of the 3 Unstoppable women rugby players that will represent India at the Asia Rugby 'Try And Stop Us' campaign. Regional associations were empowered to drive the second phase of the campaign, through a search for their own 'Unstoppable' women.
The three Indian Women rugby nominations are:
Vahbiz Bharucha
Sumitra Nayak
Sandhya Rai
The panel of judges selected the three women rugby players from 60+ applications and inspirational stories received from Women across India.
Indian National Rugby Teams Sponsor – Government of Odisha
Sports Odisha was unveiled as an official sponsor of the Indian National Rugby teams in October 2020.
Rugby India said via its online platforms "A historic day for Indian Rugby as we welcome the Government of Odisha as Associate Sponsors of our Indian National Rugby Teams (Men & Women)."
The agreement was signed in Bhubaneswar in the presence of Hon. Sports Minister, Odisha Shri Tusharkanti Behera, Mr Vishal Dev, Mr Vineel Krishna with Mr Maneck Unwala, Mr Rahul Bose & Mr Nasser Hussain representing Rugby India.
Rahul Bose, said at the signing, "Thanks to this sponsorship from the Govt of Odisha, national rugby players (women and men) will, for the first time ever, be paid for their services to the Indian rugby teams.
This marks a first, solid step towards making rugby a professional sport in the country.
I am eternally grateful to Sports and Youth Services, Government of Odisha for what they have done for not only rugby but for sport as a whole in our country.
They have been one of the most proactive, diligent and excellence-focused state sports departments in India. Their vision of holistically developing sport is unparalleled and I salute their efforts in putting India on the global sporting map. Today we celebrate the long-standing partnership we have with Odisha as we pave the way for a bright future for our athletes."
With sponsors confirmed until 2023, the partnership will also allow for:
High-performance training.
Player conditioning.
Incentivising the Indian national rugby teams (men & women) participating in international rugby events.
ESPN India added that "the agreement, for a three-year period, will enable players to be paid for participation in camps and tournaments. While the deal doesn't cover the off-season, the core group of national players have been promised insurance and nutritional support."
Srinigar Rugby Field
A dedicated rugby field is also being established in Srinagar it was announced in October. The foundations for the field were being laid by Jammu and Kashmir Lieutenant Governor, Shri Manoj Sinha for the first dedicated Rugby field in Srinagar!
Khelo Rugby – Jungle Crows: 2020
Khelo Rugby is one of the leading grassroots rugby programs in the world and in 2019 was awarded the 2019 Rhino Grassroots Rugby Award.
The rugby programs were started by Paul Walsh, who we interviewed last year about the program origins, success stories and challenges. Aside from funding obstacles, Paul also said, "keeping young players in the game is also a challenge once they leave college and go into work – there is no time given to sports unless you are perhaps a high-level cricket or football player".
In 2020, Khelo Rugby has also taken advantage of online media and platforms and have run a series of rugby and lifeskills programs such as "Let's Play Rugby" on Youtube (introducing the basic skills and rules of the game), and "Money Management" (discussing financial responsibility, savings and payments) on Facebook.
Paul has also used his extensive contacts to arrange online quizzes which have had famous rugby guests as quizmasters, such as Gavin Hastings (Scotland), Jamie Roberts (Wales and B&I Lions), Danny Care (England).
In addition, Paul initiated a web series called 'On The Bench: Conversations with Paul Walsh' in a FB live series on the Bengal RFU which included guests Tom Varndell (England 7s & 15s, South China Tigers, English Premiership), Ben Gollings (England 7s), Rocky Khan (NZ 7s player) and others.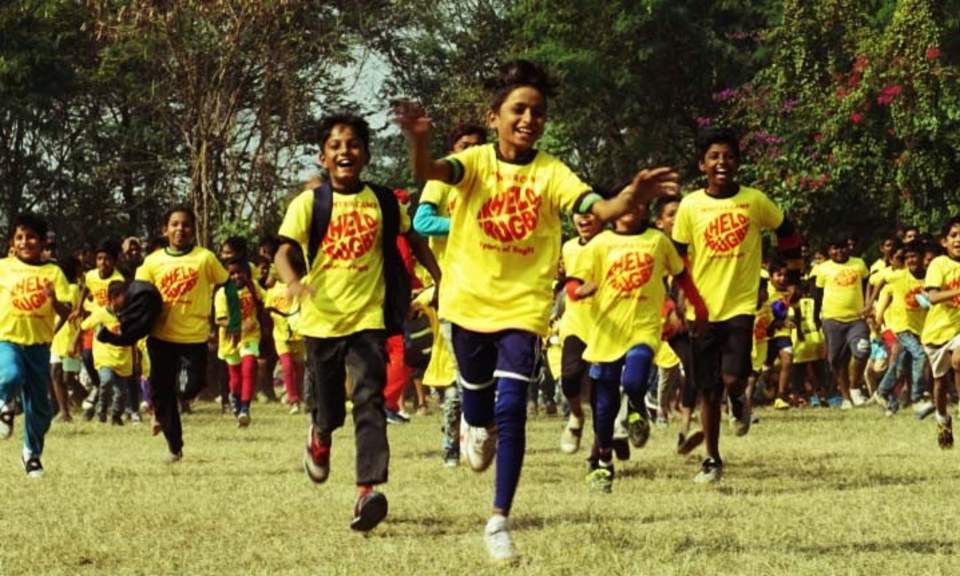 Rugby news in Asia
---
Trending Now