RWC 2023 Final Qualification Tournament
---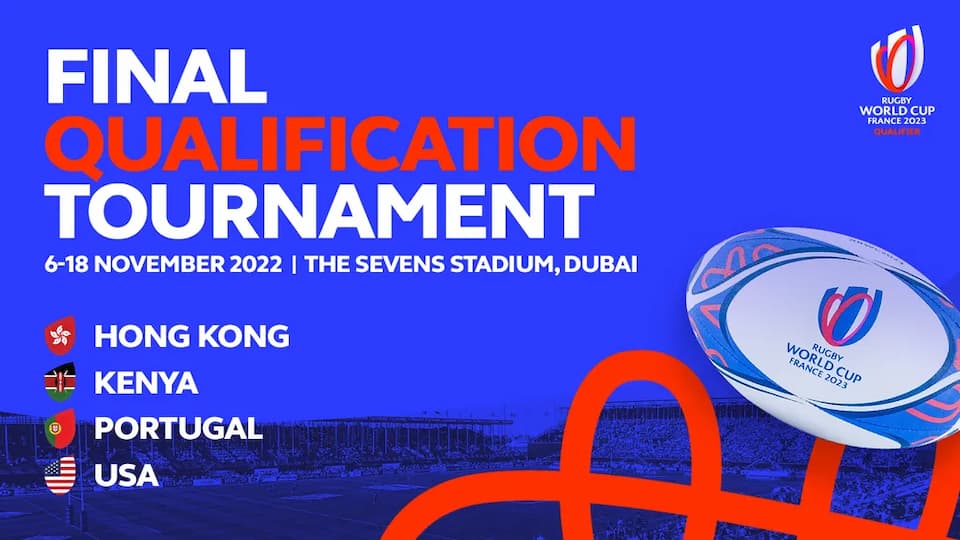 The details of the RWC 2023 Final Qualification Tournament have been confirmed following the brave loss of Hong Kong to Tonga over the weekend, which secured the Pacific islanders the 19th spot at the Rugby World Cup in France.  USA, Portugal, Kenya, and Hong Kong will now head to Dubai from November 6-18 to try and claim the final place.
World Rugby Chairman Sir Bill Beaumont said: "There is only one remaining ticket for Rugby World Cup 2023, and it will all comes down to a fantastic Final Qualification Tournament hosted in Dubai this November. The four participating teams have proven their worth during a challenging qualifying process that started in March 2021 and they will give their absolute best to join the France 2023 adventure. Rugby fans worldwide can expect an outstanding and hard-fought tournament.
"We are also delighted to partner with Dubai for this important milestone. Dubai and its Sevens Stadium are an iconic rugby stronghold and represent an ideal and neutral location for teams coming from the four corners of the globe, with world-class infrastructures for teams to perform."
RWC 2023 Final Qualification Tournament Teams
The so-called 'repechage' event features four teams from across Africa, Asia/Pacific, the Americas and Europe:
USA

Portugal

Hong Kong

Kenya
The USA suffered narrow defeats to Uruguay and Chile and is the highest-ranked team in the upcoming tournament at 19th in the world. They have appeared in every World Cup except 1995.
Portugal is ranked just behind the USA at 20th in the world and the Os Lobos have made it once to the Rugby World Cup, in 2007 also in France.
Hong Kong is ranked 22nd in the world and is seeking their first Rugby World Cup appearance. Even though they lost 44-22 to Tonga, they hope to have more players in the selection mix and Eddie Jones, who was in attendance at the Sunshine Coast Stadium, said that it was the best Hong Kong side he had seen.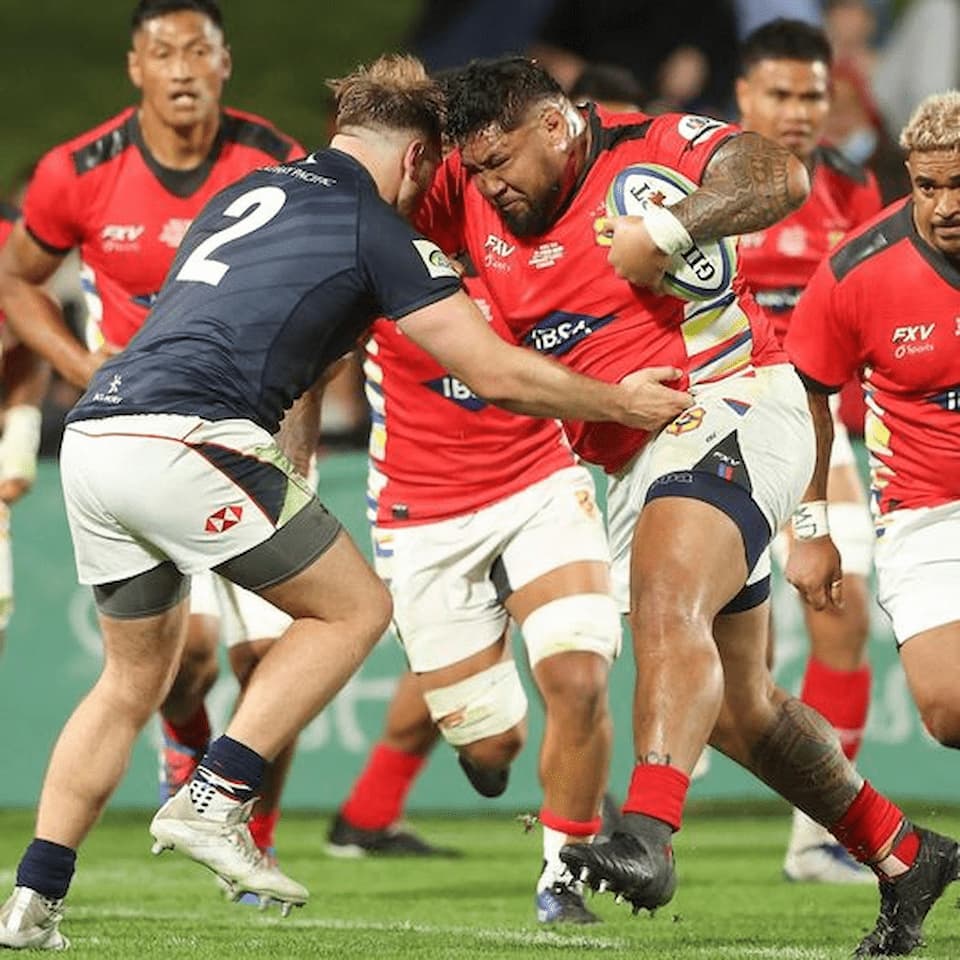 The lowest-ranked of the four teams is Kenya at 33rd in the world and they made the final qualification tournament after being defeated by Namibia in the Africa Cup. The Simbas featured at the Repechage tournament before RWC 2019 with Hong Kong, Canada, and Germany, and have also never qualified for a World Cup.
RWC 2023 Final Qualification Tournament Fixtures
The tournament will be played over three match days between the 6 -18 November (6th, 12th, 18th) and the team which accrues the most competition points will gain the final spot in Pool C at RWC 2023 alongside Wales, Australia, Fiji, and Georgia at RWC 2023.
Sunday, 6 November 2022 – Match-day 1

Saturday, 12 November 2022 – Match-day 2

Friday, 18 November 2022 – Match-day 3
The Final Qualification Tournament match schedule and match officials will be announced in due course.
Rugby Tournaments
---
Trending Now