Asian Contenders – Rugby 7s Birmingham Commonwealth Games 2022
---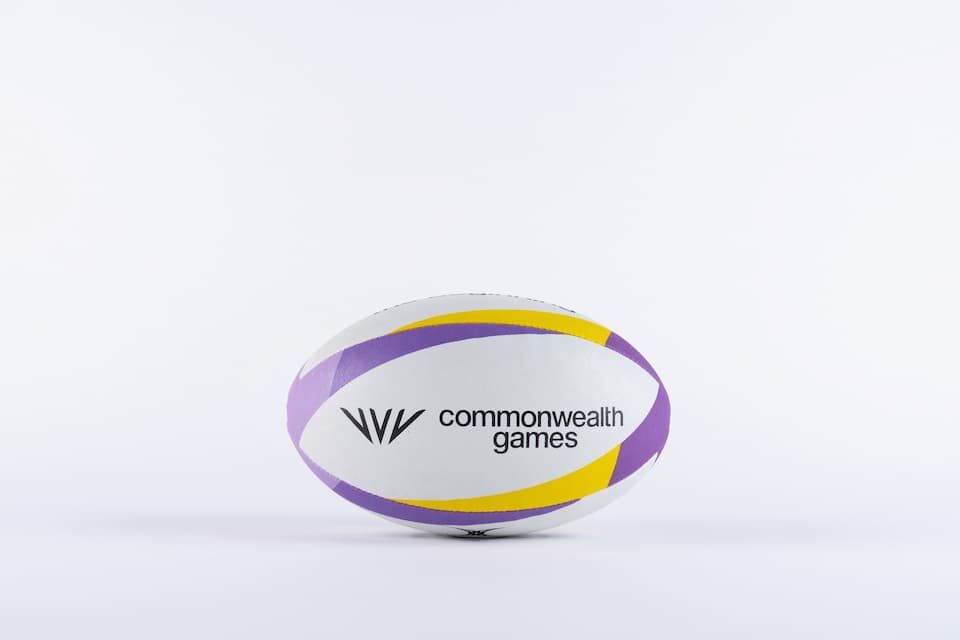 We look at the Asian contenders for the rugby sevens at the Birmingham Commonwealth Games 2022 which will be played from Friday 29 – Sunday 31 July 2022 at the Coventry Stadium.
Malaysia and Sri Lanka qualified for the men's rugby sevens competition at the Birmingham 2022 Commonwealth Games due to their performances at the Asian Rugby Sevens Series in Dubai at the end of 2021.
Sri Lanka Rugby Teams – Commonwealth Games 2022
Sri Lanka Rugby has been involved in a very public dispute with Asia Rugby in 2022 and although they were suspended from AR activities earlier in the year, the Birmingham Games are an Olympic event outside of Asia Rugby's jurisdiction.
Sri Lanka will be making their seventh appearance at the Commonwealth Games since rugby sevens made its debut in Kuala Lumpur in 1998, while the Women's 7s team will be making their debut at this event in the UK.
The Sri Lanka Men are led by Srinarth Sooriyabandara and the Women's team by Anusha Attanayake. Women's Head Coach Saliya Kumara, told the Daily FT: "We started our training in April and from the pool of 40 we reduced to 20 and had sessions till now. We selected the best 13 for the tour and the outbound sessions helped our unit a lot in team building.
We concentrated a lot on skill levels since many of the girls have not played rugby until, they join the forces or a club. But they have done well and we will do our level best to show what we are capable of though small made."
Sri Lanka Men's Head Coach Nilfer Ibrahim told the Daily FT: "The team went through the process after the sections and the final 13 chosen on merit. All selected players deserve their part in the team and their commitment was magnificent. We not only went through rugby and gym training but also for the very first time we had team-building events (Outward Bound) organised by Sri Lanka Rugby (SLR) which was very useful for the two units.
He added, "I know we are in a tough group all 16 teams are good and you cannot write off any teams in the games. We will go flat out in all three games and want to make a mark at this Commonwealth Games and stamp Sri Lanka as one of the best sevens playing nations in the globe."
Sri Lanka Rugby Women's squad (12 players):
Anusha Attanayake (Capt), Ayesha Perera, Jayanthi Kumari, Shanika Madumali, Kanchana Mahendran, Charani Theekshana, Sandika Hemakumari, Jeewanthi Gunawardhana, Dilini Kanchana, Dulani Pallikkondage, Anushika Thushari, Umayanagana Thathsarani and Nipuni Rasanjali
Head Coach – Saliya Kumara
Manager – Sunjani Ratnayake
The Sri Lanka women play England first up on 29 July 2022 (day one first session) in Pool B, before they play defending champions NZ in the second session. On 30 July (day two) they end off the pool games by playing Canada.
Women's Pool A: England v Sri Lanka
Women's Pool A: New Zealand v Sri Lanka
Women's Pool A: Canada v Sri Lanka
Sri Lanka Rugby Men's squad (12 players):
Srinarth Sooriyabandara (Capt), Danushka Dyan, Nigel Ratwatte, Reza Rafaideen, Buddhima Piyarathna, Tharinda Ratwatte, Chathura Seneviratne, Adeesha Weerathunge, Anjula Hettiarachchi, Kavindu Perera, Diulksha Dange, Mithun Hapugoda and Sudaraka Dikkumbura
Head Coach – Nilfer Ibrahim
Manager – Rohan Chinthaka
Sri Lanka will face New Zealand (Gold Coast 2018 gold medallists) in their first match in Pool A in the men's competition of the first session and then they play England in the second session on day one. They wrap the pool games with another tough match against Samoa.
Men's Pool A: New Zealand v Sri Lanka
Men's Pool A: England v Sri Lanka
Men's Pool A: Samoa v Sri Lanka
(Team selections are subject to change but you can follow the Sri Lanka Tuskers FB for the latest information).
Malaysia Rugby Men's 7s – Commonwealth Games 2022
The men's sevens national team have been deprived of international competition for about two years due to COVID-19, and the Malaysia Rugby Union sent their men's team to the UK early to prepare for the Birmingham Commonwealth Games 2022, with the team having left Malaysia on July 9 2022.
Their preparation included training camps at the Cardiff Metropolitan University as well as playing friendly sevens games against local teams. The results saw the side reach the semi-finals of the Sixways Sevens in Worcester and record a comfortable win in a friendly against Newport High School Old Boys. They also had planned to play the China men's national team which has been based in the UK in camp but the match was cancelled.
Malaysia Rugby (MR) honorary secretary Amrul Hazarin Hamidon told the New Straits Times "We have not set a target for the boys as they will be competing against the best teams in the world. We have to be realistic. It is, however, still important for us to send them to compete there.
Our goal is to close the gap to the stronger teams in Asia. The experience in Birmingham will be beneficial in the long run. We hope to see them put up a strong fight and try to score as many tries as possible."
In the week leading up to the sevens rugby kicking off, the team held a meet and greet session with Qais Al-Dhalai, President of Asia Rugby.
The Malaysian men are in a tough Pool B and play South Africa first in the opening session before they play Scotland in the second session on the first day. The end Pool B with a game against Tonga on day two.
Men's Pool B: South Africa v Malaysia
Men's Pool B: Scotland v Malaysia
Men's Pool B: Tonga v Malaysia
Malaysia Rugby Men's squad (15 players):
Head Coach – Saizul Hafifi Noor
Muhammad Ameer Nasrun bin Zulkefli
Muhammad Suhairi Effendi bin Mohd Othman
Muhammad Kamal Hamidi bin Mohd Raihan
Muhammad Shah Izwan bin Nordin
Wan Azley bin Wan Omar
Muhammad Azizul Hakim bin Che Oon
Muhammad Safiy bin Md Said
Muhammad Azwan Zuwairi bin Mat Zizi
Eddie Ariff bin Mohd Ferdaus Freedy
Adam Ariff bin Alias
Amalul Hazim bin Nasarrudin
Muhammad Daim bin Zainuddin
Muhamad Hafiezie bin Sudin
Muhammad Harith Iqbal bin Muhamad Anhar
Ahmad Zulhilmi bin Azizad
You can follow their FB or Instagram for the latest updates.
More information on the Commonwealth Games 2022 – Rugby Sevens Match Schedule is here.
Asian Rugby News
---
Trending Now