SEA Games 2019: Rugby 7s Teams
Posted On December 3, 2019
---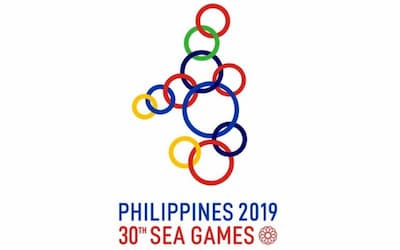 The SEA (Southeast Asia) Games 2019 have confirmed which rugby 7s teams will be going for gold in the Philippines next weekend from the 7-8th December.
Southeast Asian Games Philippines 2019
The Philippines is hosting the 30th edition of the South East Asian Games from the 30th November to 11th December 2019. There are more than 50 sports being contested in Manila, Clark and Subic.
The slogan for the Games in the Philippines is "We Win as One" however the early stages of the Games have met with some critical backlash with allegations of poor preparation and team mishaps.
Which rugby 7s teams are at SEA Games 2019?
There is a women's and men's competition at the SEA Games, which uses Olympic rules and criteria for player eligibility. In total, 6 men's teams and 6 women's teams are competing, which represents fewer teams than there were in Malaysia in the 2017 SEA Games.
The tournament is important for a number of national rugby teams in SEA, not only as it is a chance to claim a medal, but federations and Union also rely on their national Olympic Committees for funding and the results at the Games can determine funding in some cases.
This year's Asia Rugby 7s Series and Asia Rugby Trophy 7s results can be read about here.
Women's SEA Games 7s rugby
Malaysia
Philippines
Singapore
Thailand
Indonesia
Laos
Thailand are the defending champions and will be one of the favourites again to win gold, however, the home nation, the Philippines, and Malaysia will be pushing them all the way for the top prize.
Men's SEA Games 7s rugby*
Malaysia
Philippines
Singapore
Thailand
Indonesia
Laos
*Updated 6th December. According to the latest schedule, Cambodia will not be competing.
The men's gold medal will be hotly contested, with Malaysia looking to win the SEA Games back to back, but their strongest competition will likely be the Philippines, Thailand and Singapore.
Previous Winners SEA Games 2017
Women's 7s SEA Games 2017
Gold: Thailand
Silver: Singapore
Bronze: Malaysia
Men's 7s SEA Games 2017
Gold: Malaysia
Silver: Singapore
Bronze: Thailand
2019 SEA Games (Rugby Sevens)
Some Rugby Unions from participating nations have started released schedules for their team but the official SEA Games 2019 website still doesnt have the full schedule uploaded. We will update this when it is available.
Dates: 7 – 8 December 2019
Venue: Clark Parade Grounds, Pampanga, Philippines
RugbyAsia247 will be at the SEA Games 2019, so feel free to get in touch.
Read more about Asia Rugby Sevens
---
Trending Now